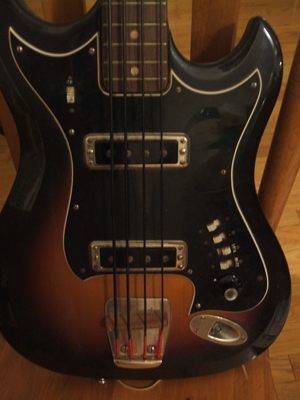 Our car suddenly began to leak into the passenger compartment, and not in a small way! We were out for a drive when Attila, who was driving, turned a corner, causing water to literally pour onto my feet. What an unpleasant surprise!
I've been trying to dry out the passenger compartment, but it is a losing battle with all this rain. I managed to remove the glove compartment, and Attila got the carpet up to have a look at the workings. Everything was connected. We used a compressor to try to blow the drainage tube clean, but that didn't work. We reconstructed the car, and I got the glove compartment back in with no problem.
Luckily the dealership will fit me in today; they think it may be leaves preventing the dash from draining. It boggles my mind that a car would be designed without taking falling leaves into account. Autumn and falling leaves are an annual occurrence in Canada. It seems like a no brainer to me, to design cars that don't allow leaves to clog drainage hoses, but then I don't design cars so what do I know. I guess I think I know plenty on the usability side of things.
I've been experimenting with posting the journal entries to my Facebook Profile, without much luck so far. I will not spend much more time with it, doesn't seem worthwhile.
I've been posting on this journal since 1999, and I don't expect I'm doing anything earth shattering in doing so. I've been roasted and ridiculed by a few people about publishing a personal journal online; without exception they have been people with a high opinion of themselves that is not generally shared by others, much to their dismay. Their take on a journal is that one is seeking popularity, which is true for some I think, but for many it is merely a voice speaking out in the wilderness of the digital world. The "nay sayers" do not risk revealing themselves, and based on what they say to me, I don't blame them.
I have a Hagstrom Bass guitar, from the late 1960s in excellent condition. I was going to sell it to a collector, but he decided it was not in good enough condition. I was shocked at the time, because I could see no damage whatsoever. It is a beautiful guitar and I had decided it would be better off with someone who could play it. I do not play stringed instruments.
To that end I've found a charitable organization that would benefit from the guitar, so I am donating it to them. They will either sell it and use the proceeds to assist children in remote communities with music, or make use of it as a teaching instrument for the same children. I know that it may not be the most financially astute thing I could do, giving the guitar away. However, my peace of mind rests more heavily on warm hearts than it does on money. So off it goes to help kids I'll never meet in places I'll never go, bonne chance kids!
Worldly Distractions
Weather
6 °C
Condition: Cloudy
Pressure: 101.9 kPa
Visibility: 16 km
Temperature: 6.2°C
Dewpoint: 6.2°C
Humidity: 100 %
Wind: S 9 km/h
Quote 
"There are people who, instead of listening to what is being said to them, are already listening to what they are going to say themselves."
Albert Guinon
1863 – 1923