We had a lovely weekend, despite the cold grey skies, and cool temperatures. Winter officially begins on December 21, and Mother Nature likes to give us plenty of warning that it is coming.

Attila, when assessing all of the paint cans that must be stored in the basement, decided to use some of the paint rather than store it. Light colours are being used to paint the exposed floor joists and floor boards in the basement. What a difference this makes! The lighting seems to have almost doubled in the areas where he has painted. The light reflects from the surfaces, rather than being absorbed by the dark brown wood. Not all of the paint is light in colour, so only some of the paint cans will disappear. The change is wonderful, dungeon chic to bright and cheerful.

There was some discussion about painting the floor, as there is a leftover supply of concrete floor paint in storage. However, the fumes are intense from this paint, so it was decided, by me, that the floor painting project would wait until spring when the windows can stay open for ventilation.

My weekend consisted of a few diverse projects. The Dyson vacuum needed a good cleaning and a new battery. The cleaning seemed to take forever, and there are parts on the machine that are really difficult to take apart. Switching out the old battery for a new one was a doddle. The Dyson brand battery was $100 plus shipping, but the one I purchased was only $52, the shipping was free, and it came with two additional replacement filters. The first battery lasted three years, so we shall see how long this bargain brand battery lasts.

A joint project was ordering and picking up groceries. Since our budget is extremely tight, each item is discussed at length, the pros and cons of each weighed carefully. Eventually a list is created, the order made, and the pickup arranged. We do not go into stores, and will not unless desperate, until the Pandemic has played itself out. When the pickup comes home it is disinfected, all of it. We have a system that gets faster and easier with every grocery order.

The process is simple. The kitchen counters are cleared and washed down with warm soapy water. Clearing the counter is a bit of work, because there aren't many places to put things like a bread box, or a mixer, but I manage. Attila brings in the goods, one bag at a time, sets it on the counter to the right of the sink. I take each item out of the bag, wash it in warm soapy water in the sink, rinse it in the second sink, and place it on a towel on the counter to the left of the sink. Most bags are then removed by Attila and stored in a quarantine box, to be left for a few months before using for other things. For items like a bag of onions or potatoes, or a carton of eggs, I spray them with hydrogen peroxide. For items like bags of apples, I remove all the apples from the bag, wash and rinse them, then wash and rinse the bag and hang it to dry. It is amazing how murky the soapy water is when the job is done. When all the items are disinfected, the counter to the right of the sink is washed thoroughly with hot soapy water. Attila removes and washes his outing clothing and has a shower. Then all there is left to do is to wait for the items to dry, and put them away.

Although this is time consuming, we feel better dealing with all items this way, as they come into the house from the outside world. After all, all those "no epidemiological link" cases of Covid-19 came from somewhere, and no one knows where. Our choice is that when we are lacking information for informed decisions, we will err on the side of caution. With all the social restrictions, we have plenty of time at home to implement these measures.

This morning is sunny and bright. Our living room has corner windows that catch the morning light, and it is such a joy to sit quietly in the mornings, soaking it up. I love that we still have some trees in the front yard, that cast swaying shadows across the floor, the walls, the furniture. Sunshine and breezes are a dynamic duo.

We requested hydro billing based on a tiered, rather than time-of-use, billing system. It was supposed to be switched for this billing period, according to their description of the process. That did not happen, the hydro people are having trouble keeping pace with the number of requests. That means our billing will be time-of-use until just before Christmas. That means that for the next three or so weeks I will be timing all of my activities around the time-of-use billing schedule. I've come to truly hate time-of-use billing!

The morning was spent prepping for milling flour. There are weed seeds in the wheat berries. Not very many, but some. So the wheat berries are sorted through, to remove the weed seeds, which is time consuming. I have the time. In 2018 we purchased a bulk bag of organic Kamut berries, which have been stored in the freezer ever since. The bag has been thawed, and four cups of Kamut berries will be milled today. I am looking forward to teaching myself how to bake successfully with Kamut flour.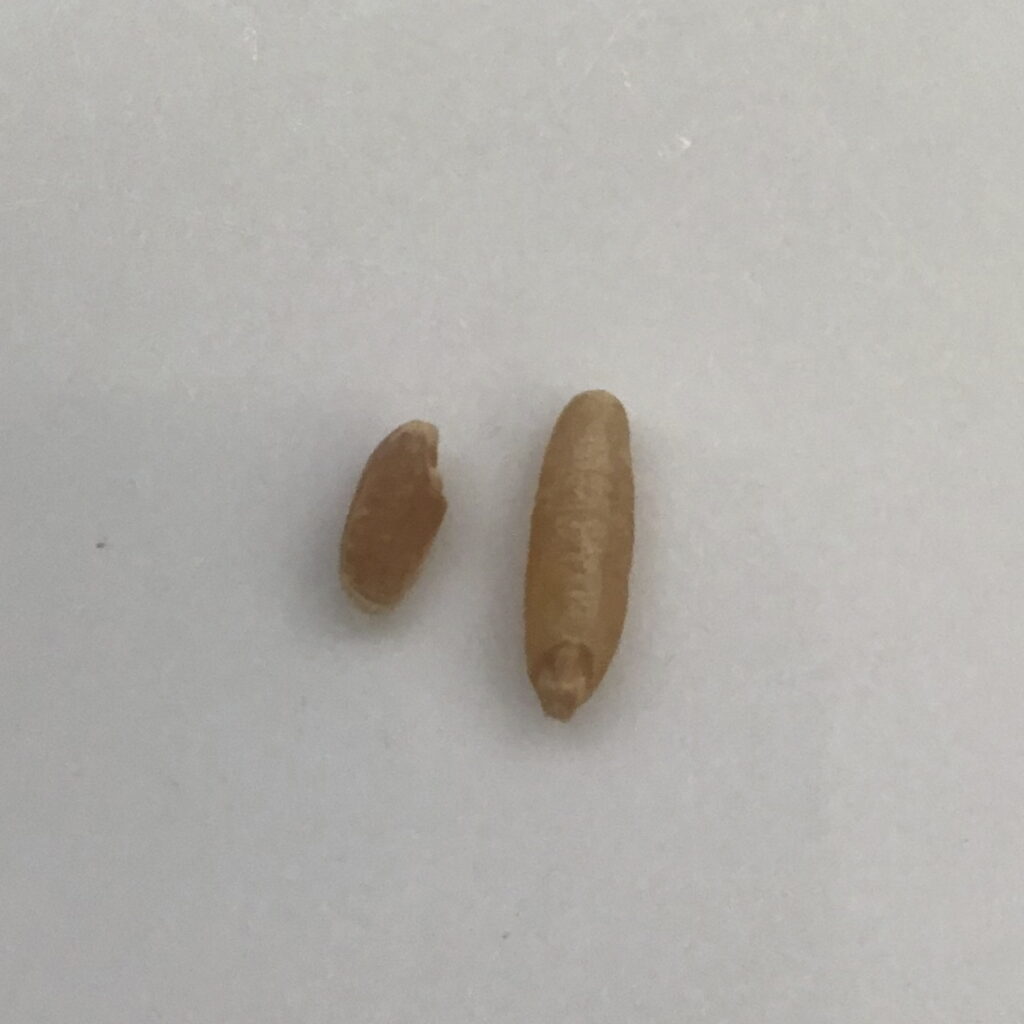 We harvested quite a bit of Butternut Squash this fall. One of those Squash was baked to perfection last night, to accompany our Roasted Chicken Leg Sunday dinner. It was delicious. Attila has mastered the art of roasting tasty vegetables without the use of salt.

Today when the hydro is billed at mid-peak prices, which begins at 11:00 a.m., I will be milling flour, and cooking another butternut squash in the Instant Pot.
Worldly
Weather
-6°C
Date: 10:00 AM EST Monday 7 December 2020
Condition: Partly Cloudy
Pressure: 101.3 kPa
Tendency: Falling
Temperature: -5.5°C
Dew point: -8.9°C
Humidity: 77%
Wind: NNW 13 km/h
Wind Chill: -11
Visibility: 24 km
Quote
"All a good letter has to do is make you feel special."
Takayuki Ikkaku, Arisa Hosaka and Toshihiro Kawabata

Do people write letters anymore? I write here, sometimes in an email message, sometimes in messaging software… I don't even remember the last time I wrote a letter on paper and mailed it! I do feel special when someone makes a comment here, sends an email, or a message.