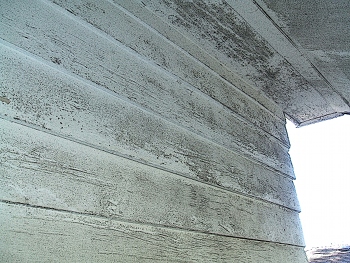 Still getting some hours of work, although that is coming to an abrupt end very, very soon. The termination pay issue is ongoing, which is a misery. The job search is ongoing, another misery. Got all that out of my system in three sentences!
So here I am on a beautiful sunny and cool day, windows thrown open, breezes passing through, leaves rustling just outside, traffic humming off in the distance. Life is good.
I am still standing to work at the computer and it is really makes a difference. I have been eating very sensibly and lightly. In spite of being in almost constant motion all day, and eating frugally and wisely, I have only lost one pound in two months! It doesn't seem fair, and I am at a complete loss to explain it. Perhaps I am acquiring muscle mass? It is what it is. As long as I am healthy I will remain unconcerned.
Attila and I visited the little house in the city last weekend, one of our two two-day weekends of the summer. We accomplished a lot. I had spent the last few visits washing the mildew from the siding at the back of the house, but I've hurt my hand and could not continue. Attila finished the job on the weekend, to my great relief. I will spray it all with aqueous ozone, to kill any remaining spores. Then it is prepped and ready to paint.
I began working on the basement. It is drying out since we dug up around the perimeter, had drainage tile installed, had the exterior of the blocks tarred and dimplex installed. Inside the blocks are still damp in spots, so they must have been super saturated, for years and years and years. I anticipate that by next summer it will be a dry basement.
I spent my time this past weekend sweeping up nails and construction debris from the floor in the basement, readying it for a good washing using the wet/dry shop vac. There were nails protruding from the floor joists above that would have given a nasty cut if someone had hit them with their head; I removed about a half cup of small nails. I also vacuumed the ceiling in the most used section of the basement. The cobwebs are incredible, again, been there for years and years and years. And those pesky little spiders keep weaving new ones!
The real difference in the basement is due to spraying the mildewed areas with Aqueous ozone. After a lot of hemming and hawing, I purchased a LotusPro machine, which produces Aqueous ozone in a spray bottle relatively quickly. We are very pleased with the results. Aqueous ozone kills bacteria, full strength for the first 15 minutes or so, then becomes less and less effective until entirely reverts to ordinary water. No residue and ongoing chemical action as we would have had with bleach. I sprayed the areas that smelled really bad and the smell has disappeared. My next job is to wash those areas and spray them a second time.
The Aqueous ozone is also good for cleaning at home. Our septic system in the country house is effective, due to the bacteria that live in it. Cleaning chemicals kill the bacteria in the septic system. To keep our system healthy we don't use chemicals to clean. This works well in most cases, but there are a few jobs that really need something stronger than soap. One of them is our washroom sink drain. Since we first moved here there has been a black slime growing in the drain, which I clean constantly, but it always grows right back. Bleach would probably have killed it, but bleach is bad for the septic system. But Aqueous ozone reverts to water, so I cleaned the drain with Aqueous ozone, which killed the slime and didn't reach the septic system until I rinsed. I waited an hour to rinse, to give the Aqueous ozone lots of time to revert to water, then rinsed the drain. It it still slime free!
Worldly Distractions
Weather
21 °C
Condition: Sunny
Pressure: 101.7 kPa
Visibility: 16 km
Temperature: 20.9°C
Dewpoint: 10.2°C
Humidity: 50 %
Wind: NW 26 km/h
Quote
"Charm is the quality in others that makes us more satisfied with ourselves."
Henri-Frédéric Amiel
Note
"Henri Frédéric Amiel (27 September 1821 – 11 May 1881) was a Swiss philosopher, poet and critic.
Born in Geneva in 1821, he was descended from a Huguenot family driven to Switzerland by the revocation of the Edict of Nantes.
After losing his parents at an early age, Amiel travelled widely, became intimate with the intellectual leaders of Europe, and made a special study of German philosophy in Berlin. In 1849 he was appointed professor of aesthetics at the academy of Geneva, and in 1854 became professor of moral philosophy. These appointments, conferred by the democratic party, deprived him of the support of the aristocratic party, which comprised nearly all the culture of the city.
This isolation inspired the one book by which Amiel is still known, the Journal Intime ("Private Journal"), which, published after his death, obtained a European reputation. It was translated into English by Mary A. Ward at the instigation of Mark Pattison.
Although modest in volume of output, Amiel's mind was of no inferior quality, and his Journal gained a sympathy that the author had failed to obtain in his life. In addition to the Journal, he produced several volumes of poetry and wrote studies on Erasmus, Madame de Stael and other writers. He died in Geneva."
Source: http://en.wikipedia.org/wiki/Henri-Frédéric_Amiel