This morning we received a call from Attila's Mom, her husband, Attila's stepfather, passed away just after 8:00 a.m. this morning. He was not in the best of health, but still his passing is a shock. He was a gentleman, who always treated us with largess and welcome; he will be mourned and missed by his family. Safe journey and God Bless to him.
The floodwaters continue to rise, perhaps they will peak today. We remain unaffected, but others are not so lucky. At least the flooded waters near our house are lazy bodies, not fast moving rivers.
There is a steady thumping on either side of the house, as the snow comes off the roof in great plumping gobs, splattering as it hits the deck and roof of the ground floor porch. At this rate there will be nothing left of it by lunchtime.
This is a somber day.
Flood waters down the road. The road goes right to the dock, the dot in the middle.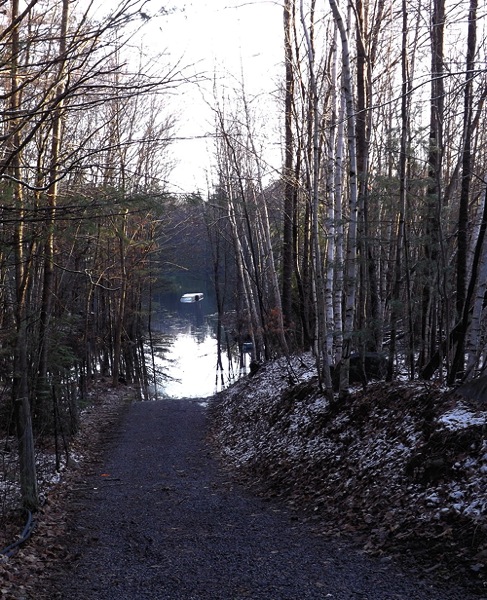 The same scene, closer.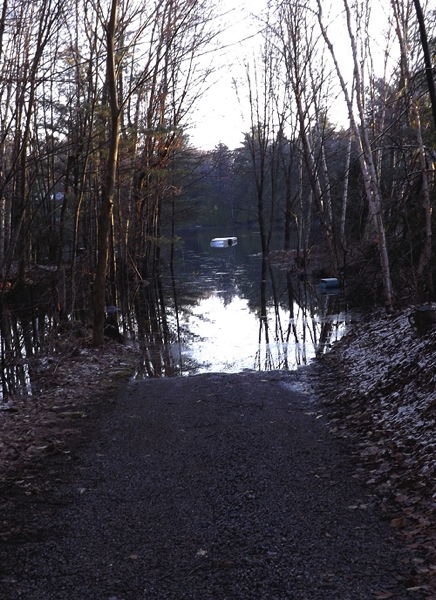 Worldly Distractions
Weather
9°C
Condition: Mostly Cloudy
Pressure: 102.0 kPa
Visibility: 16 km
Temperature: 9.3°C
Dewpoint: -2.1°C
Humidity: 45%
Wind: SSE 24 km/h
Quote
"Death is not extinguishing the light; it is putting out the lamp because dawn has come."
Rabindranath Tagore