Today Attila returns to work. His only other option is to stay home with no income, and since we still need to eat, need shelter, well, he doesn't really have any choice in the matter. So here we are, dreading the possible exposure to Covid-19, taking every precaution we know of to prevent either of us from contracting the virus, and living as healthy a lifestyle as we can under the present circumstances.

Our stress levels are going to be very high from now on, because our precautions may not protect us. We feel vulnerable to the stupidity of greed, that sees low risk people at home without work, and high risk people working when it would be wiser to isolate at home.

If Attila is infected, we will know it happened at his workplace.

The virus is more often fatal for vulnerable people, two of us here, and yet there is very little consideration taken to support isolation for the most vulnerable people who are living independently. If the employer calls an employee with co-morbidities into work, if the employee needs an income to survive, the employee will go back to the workplace with all those who are younger or have no co-morbidities. If the employer calls an employee living with a vulnerable individual, or a senior, then the employee will go back to the workplace with all of those who are not living with vulnerable people.

Co-habitation and family are not part of the economic equation of protecting the vulnerable members of society. To be honest, I am having trouble seeing just where the protection for the "most vulnerable" is actually going on. The only truly visible support for the long-term care homes where many, many people are dying, is the national military stepping in, and responsibly reporting abysmal conditions in for-profit run care homes, after which the Premier suddenly decided to take over the care-homes reported by the military.

Why did people have to die before the issue was addressed?

I accept that this is the way it is, but I have trouble listening to rhetoric that claims our leaders are taking care of the most vulnerable.

For Example:

"As we face some of the darkest times in our province's history, we have a duty to protect and care for the most vulnerable in our society… we must go above and beyond to ensure they get financial relief, food, medicine and other essentials without delay."
Doug Ford, Premier of Ontario, April 21, 2020. https://globalnews.ca/news/6847643/ontario-coronavirus-additional-funding-seniors-vulnerable/

I guess "most vulnerable" didn't really cover the people in long-term care, who are still dying in great numbers, some living in appalling conditions that our Premier calls "gut wrenching". I guess "most vulnerable" didn't really cover seniors and people with serious co-morbidities who live independently and need to work to survive. I'm not sure just who got the financial relief aimed at the "most vulnerable", I fear top heavy "helping" agencies are fattening up with the dollars, but I do know it wasn't us, and it still isn't us.

Anyway, that is my perspective on Attila being forced back into the working world during this pandemic.

I am scared, and not ashamed of being scared.

I admit to having a little cry after Attila drove away. A good cry can be very cathartic.

Now that I have that off my chest, it is time to carry on.
Our garden received new plants from the local nursery this year. Most of the plants were healthy and are doing very well. BUT the most expensive plants, the shrubs, arrived heavily diseased, which became apparent after about a week in the garden. Aphids attacked both plants, a red currant bush, and a high bush cranberry bush. The red currant bush seemed to be fighting them off with success, but the high bush cranberry was losing almost every leaf to those dreaded little beasts.

I started with a spray of insecticidal soap. It slowed the aphids down for one day, then they were back worse than ever. Watching the shrub slowly die just didn't seem like the right thing to do. So I brought in the big guns, which I haven't needed to do over the last 10 years, but this nursery baby was so severely infected when we got her, that our usual organic approaches to insect control would not overcome the issue.

I have been waiting for a day without wind to spray the high bush cranberry with an insecticide, as I do not want the chemical spray drifting anywhere else in the garden, where it is not needed and would kill the insects we welcome. The weather has been very windy! But this morning, at 6:00 a.m. the air was calm, so I put on my protective clothing, and out I went to relieve the bush of its aphid infestion. I hope this works!

I am not impressed with the local nursery, who sold us the two infected shrubs for top dollar.

Today is baking day, Attila will need muffins for his lunches, as well as more loaves of bread for sandwiches.

I've been mending again. This time I am working on mending my "new clothes" purchased at Costco over the last five years, one pair of pajamas, and two shirts. I don't buy many new clothes, so having to mend the only ones I've purchased in the last five years is truly disappointing. I will contrast those poor quality clothing items from Costco with the other piece of clothing that is being mended, a linen shirt I purchased used for $10, 25 years ago. After 25 years of wear the fabric itself was wearing thought at some pressure points. The Costco clothing needed repairs to frayed seams (cheaply made with inadequate seam allowances) after less than 5 years of very light wear. I hate remaking new clothes because they weren't made well in the first place.

Here are a few images of my mending projects.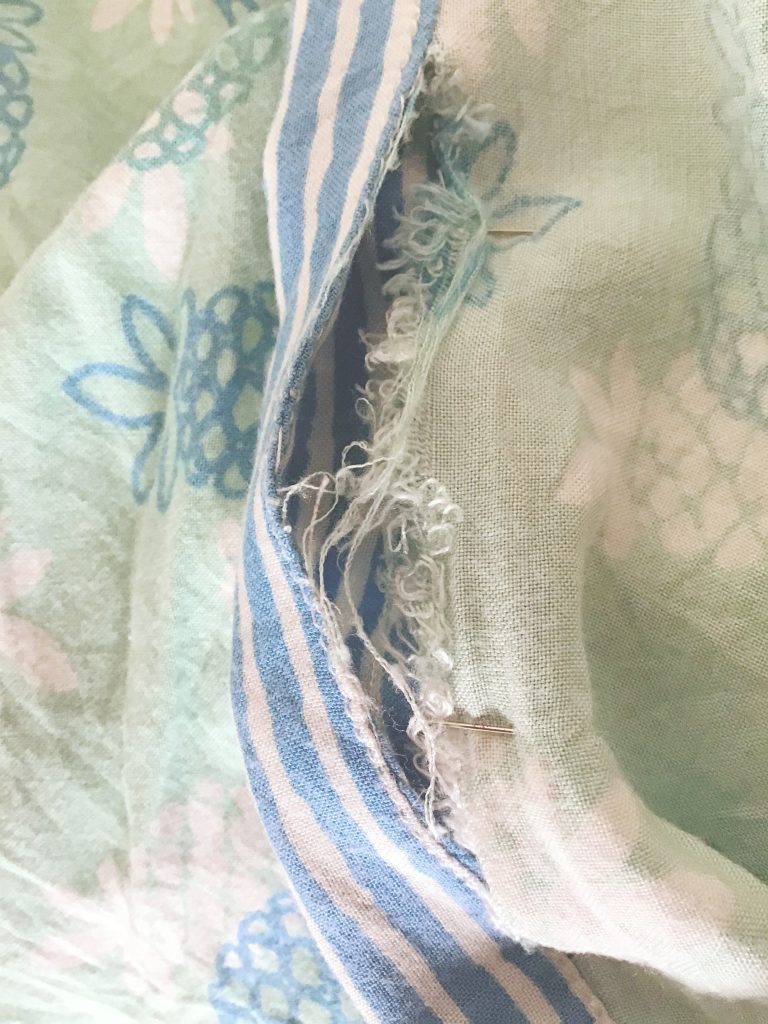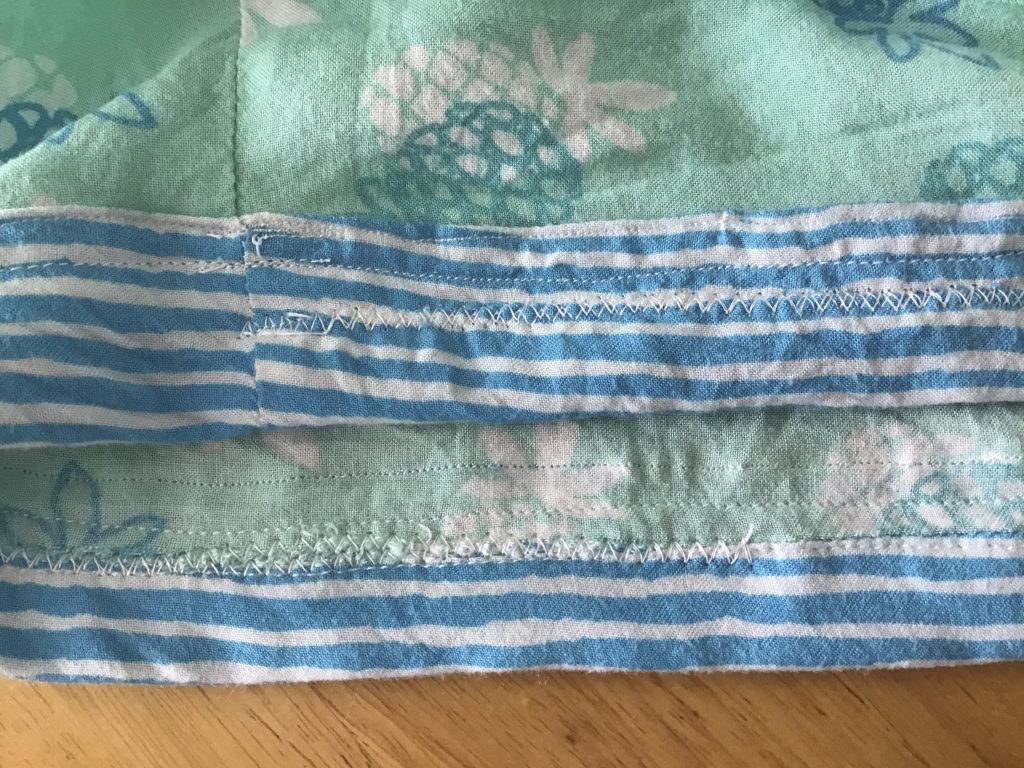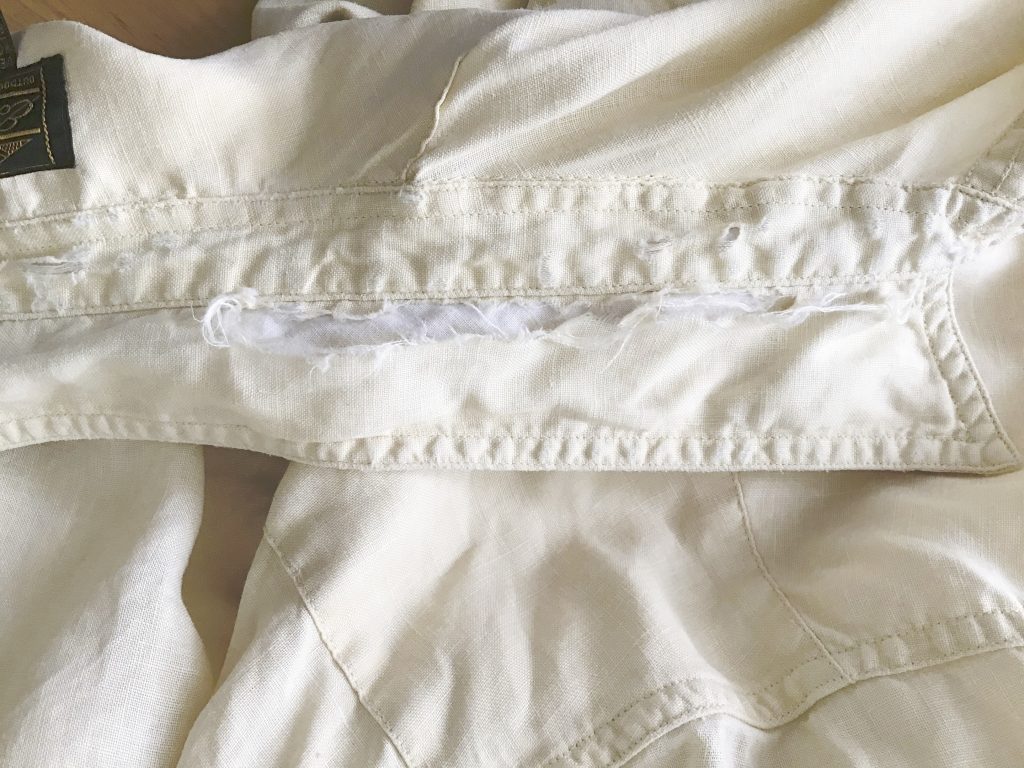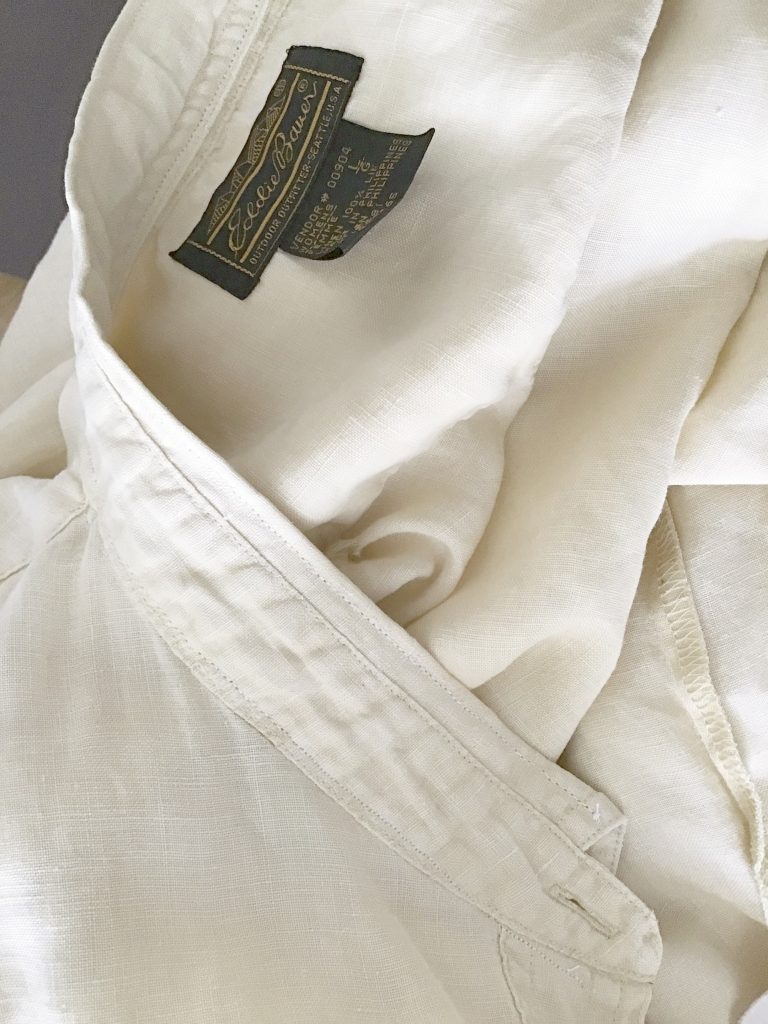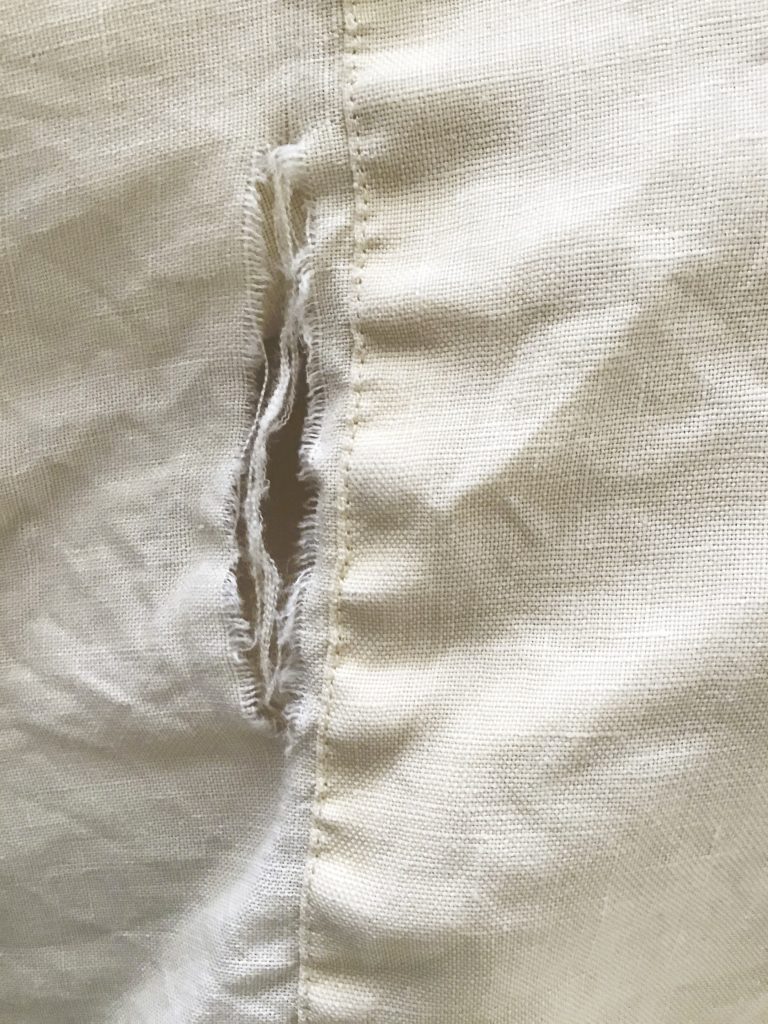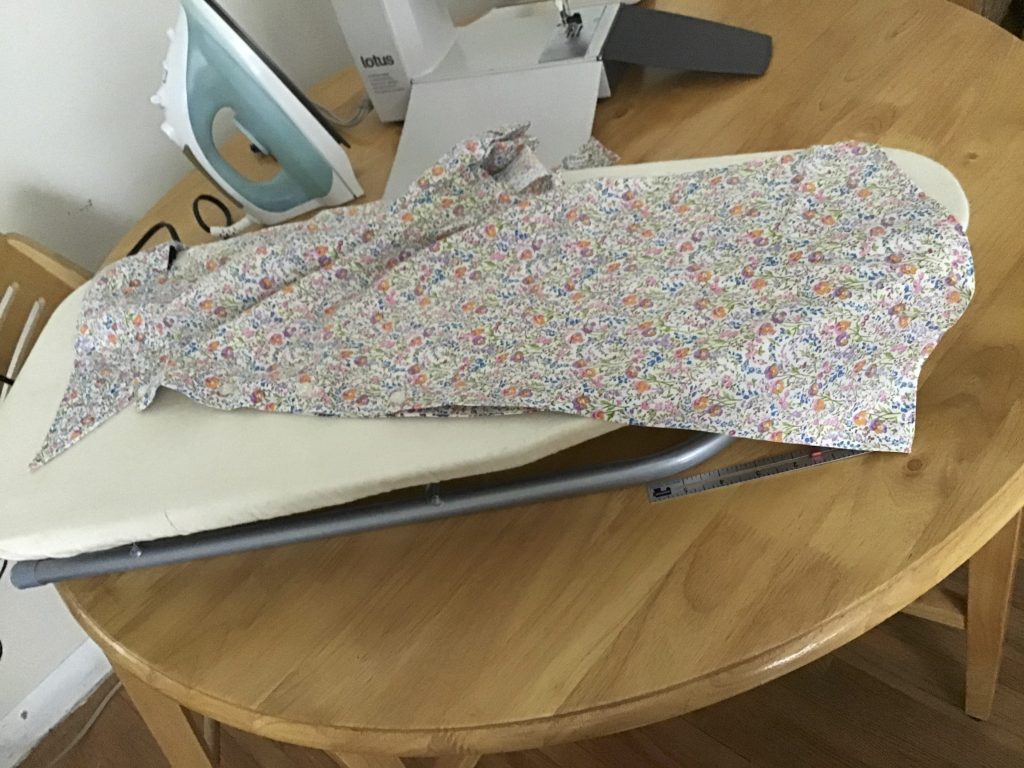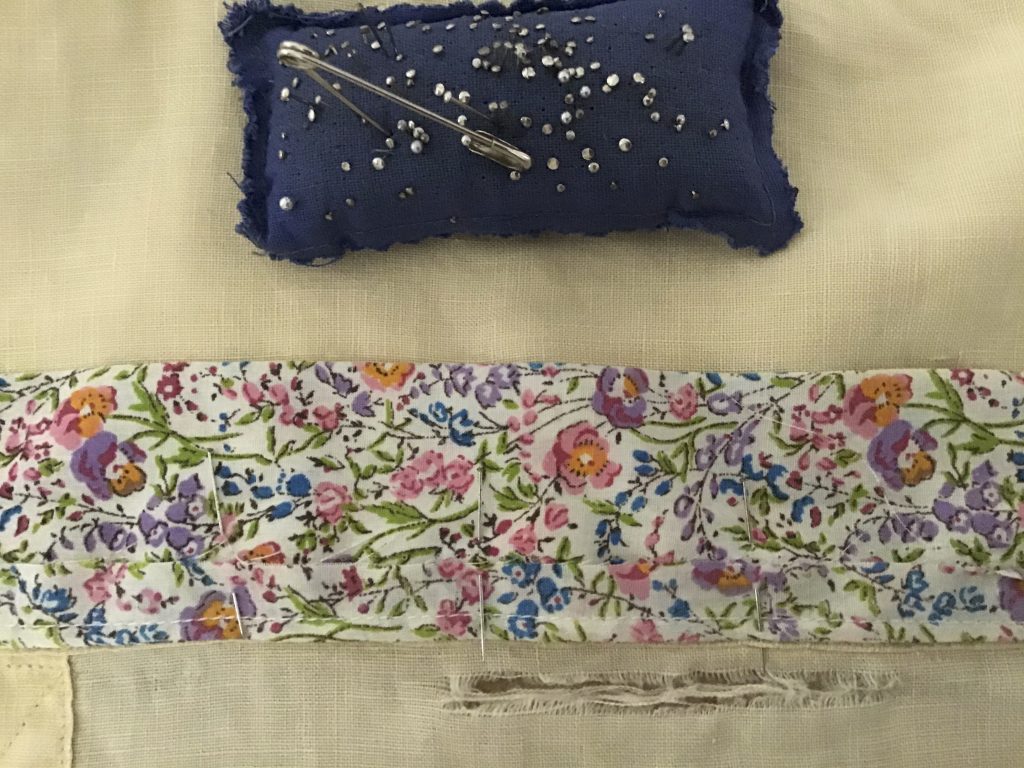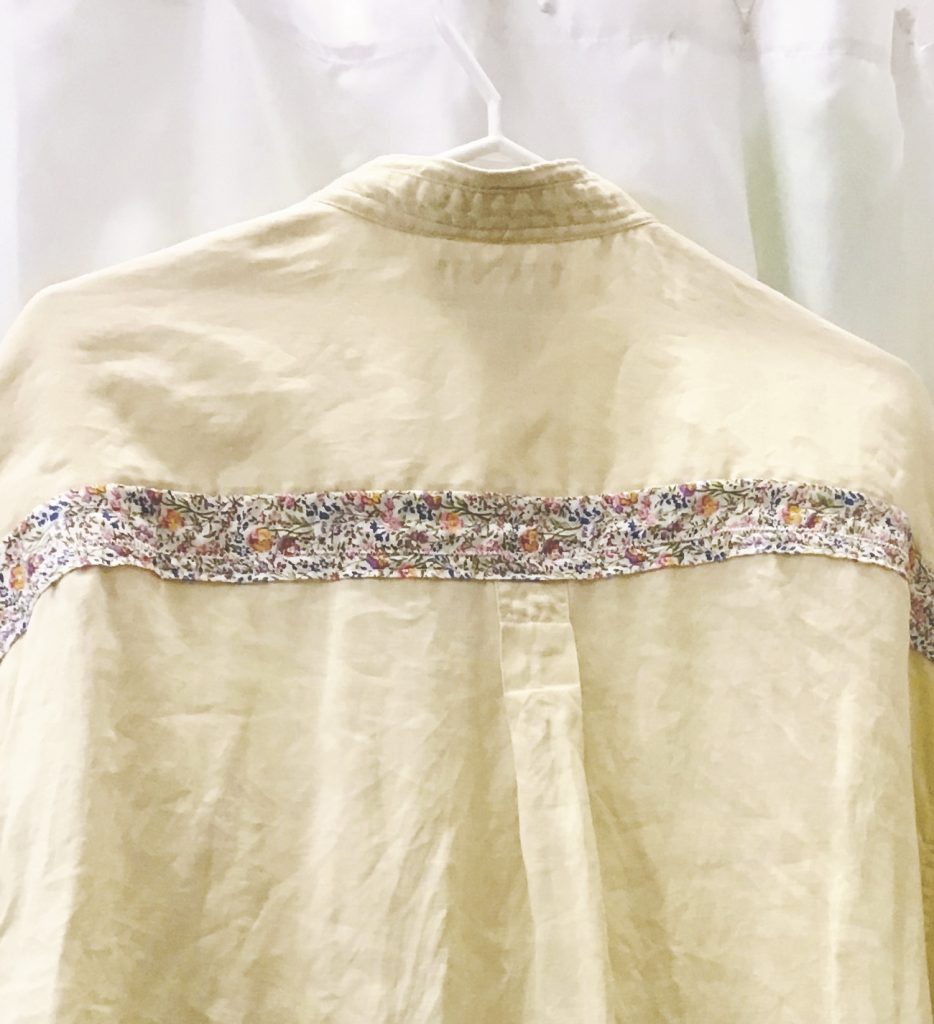 I like mending better than I like clothing construction, there is something satisfying about rescuing much loved clothing items!
Worldly
Weather
22°C
Date: 1:40 PM EDT Friday 29 May 2020
Condition: Mostly Cloudy
Pressure: 100.9 kPa
Tendency: Falling
Temperature: 22.2°C
Dew point: 18.8°C
Humidity: 80%
Wind: WSW 9 km/h
Humidex: 29
Visibility: 24 km
Quote
"I wanted you to see what real courage is, instead of getting the idea that courage is a man with a" gun in his hand. It's when you know you're licked before you begin but you begin anyway and you see it through no matter what."
Harper Lee
1926 – 2016
To Kill a Mockingbird, 1960