When we bought this broken down, abandoned, very small house 10 years ago, it was a "tear down". We have been renovating for this whole time, mostly addressing structural issues.

Covid-19 means our income, which was just a few dollars above the poverty line, has dropped way below the poverty line. We are managing to buy our food, and garden supplies, keep up with the mortgage and monthly bills. But long-term, I think our remaining, larger renovation plans are cancelled, probably forever.

One of my long-term wishes was to update the original kitchen cabinets. They were hand built, and sturdy, but the cupboard doors don't close and the drawers drop down when you open them, and they don't provide a lot of storage. We make them work.

Accepting that we are probably never going to get around to updating the kitchen cabinetry, and knowing that we need more storage and counter space, I decided to put function over form, budget over aesthetics, and ordered two new cabinets that were on sale, to complete the kitchen. These babies make a HUGE difference for day-to-day food preparation and preservation!!

They look beautiful to me, as I see them through the lens of making our time in the kitchen so much more enjoyable. We now have room for food in the kitchen, that was previously stored in the basement, which will reduce my time conveying items up and down a narrow, tricky stair. We now have drawers that don't flop down when you open them, and fall out when opened too far. We now have cabinet doors that close. I guess none of those things are a very big deal in the larger picture of human life on earth, they are just a very big deal to me right now. My kitchen is completed, bring on the summer and fall harvests for preservation!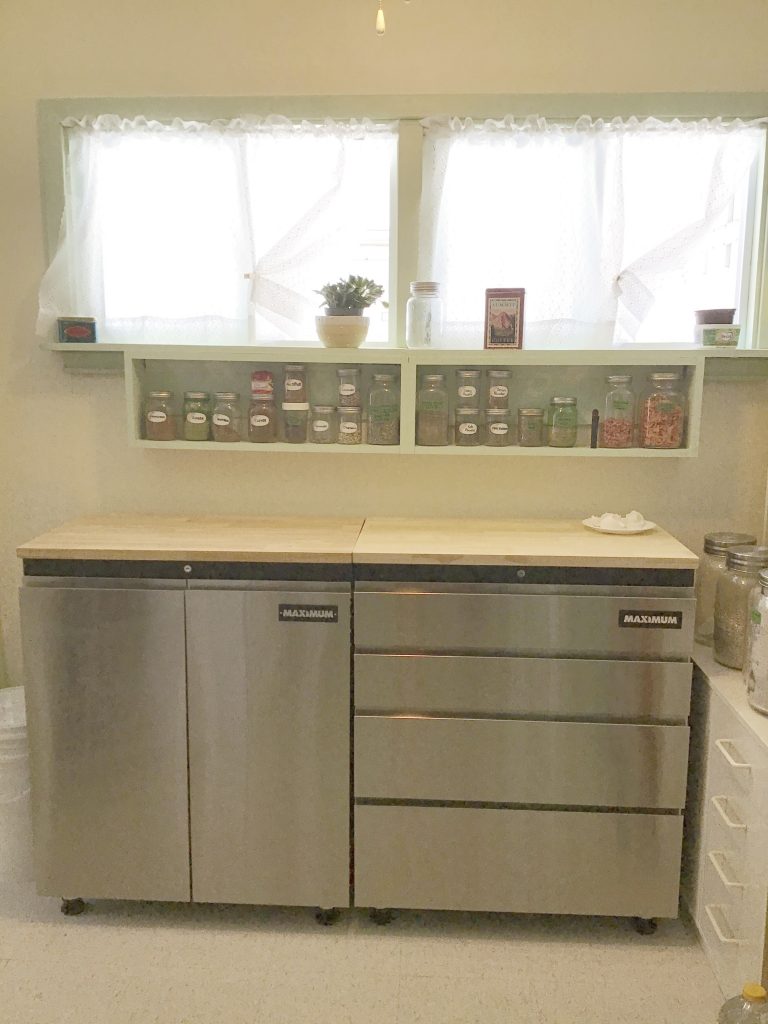 Worldly
Weather
23°C
Date: 11:00 AM EDT Saturday 23 May 2020
Condition: Mainly Sunny
Pressure: 101.8 kPa
Tendency: Rising
Temperature: 22.7°C
Dew point: 10.1°C
Humidity: 44%
Wind: NNE 15 km/h
Humidex: 24
Visibility: 24 km
Quote
"If we attend continually and promptly to the little that we can do, we shall ere long be surprised to find how little remains that we cannot do."
Samuel Butler
1835 – 1902