Good news on the hydro bills, time-of-use billing has been postponed again until October 31st, but the price jumped from 10.1 cents per Kwh, to 12.8 cents per Kwh. It could be a lot worse! I hate time-of-use billing because hydro gets to decide when I can do what around the house, which feels incredibly intrusive.

The weather certainly is changeable! The hot and humid weather we had last week has moved on, and in its place we have cool, windy, sunny weather. I prefer the cool sunny weather, it is lovely for sitting in the sheltered porch, working out of doors, having the windows open in the heat of the afternoon, and Mist Cottage maintains a lovely 21C day and night, without the aid of the heating/cooling system.

Our new routines are beginning to take form, changed sleeping schedules are the hardest to deal with. I go through an extended period of sleep deprivation when the sleeping schedule changes, so these shifts are going to take me a long time to adjust to. When I add the stress of Attila working with people in an enclosed space, our health issues, and Covid-19, that makes it all the more difficult to adjust to the sleeping changes. I managed four hours of solid sleep last night, which is pretty good. All things considered, we are off to a good start.

Food is another big adjustment. Attila needs portable food, good nourishing food that will sustain his energy during his shift at work. So flour milling and bread baking become more frequent, and Switchel is made weekly. Switchel is a great, healthy, high energy beverage, made with apple cider vinegar, ginger, and sugar. I cut down Attila's sugar consumption in the Switchel by replacing half of the called for amount with stevia, it tastes the same to us.

All of Attila's projects except the garden are on hold. My projects will progress as they are, only more slowly because I am taking on all of the domestic responsibility again, such as bread making, beverage making, meal preparation, and soon garden produce preservation. It will take us both time to find a new equilibrium with our schedule, and become accustomed to the daily worry over Covid-19. We will get there, but this is going to take time.

The garden is a source of great joy for both Attila and myself. He does almost all of the work of course, it is his project, but I have some input into what gets planted, and where it is planted. And we get a lot of pleasure sitting on the back porch, surveying the new life in the garden, the birds, the squirrels, and the rabbits.

There are still a few jars of last year's Dandelion Jelly, so none needed to be made this spring. The rhubarb is doing very well. So far we have harvested about 5 pounds of rhubarb, and baked one Rhubarb Crisp, and two Rhubarb Upside Down Cakes. Today another Rhubarb Upside Down Cake will be baked. The rhubarb harvest is plentiful enough that there will be some to freeze for winter baking.

Last summer a hanging planter of ever bearing strawberries was purchased. The runners were planted in my raised bed and they did well considering the crowded conditions in that raised bed. All in all that one purchased planter yielded about one quart of strawberries last summer, not the best strawberries, but nice nevertheless. In the autumn the plant was removed from the planter and planted in one of the ash log raised beds, and the runners were moved from my raised bed to a hugelkultur bed that Attila built this spring.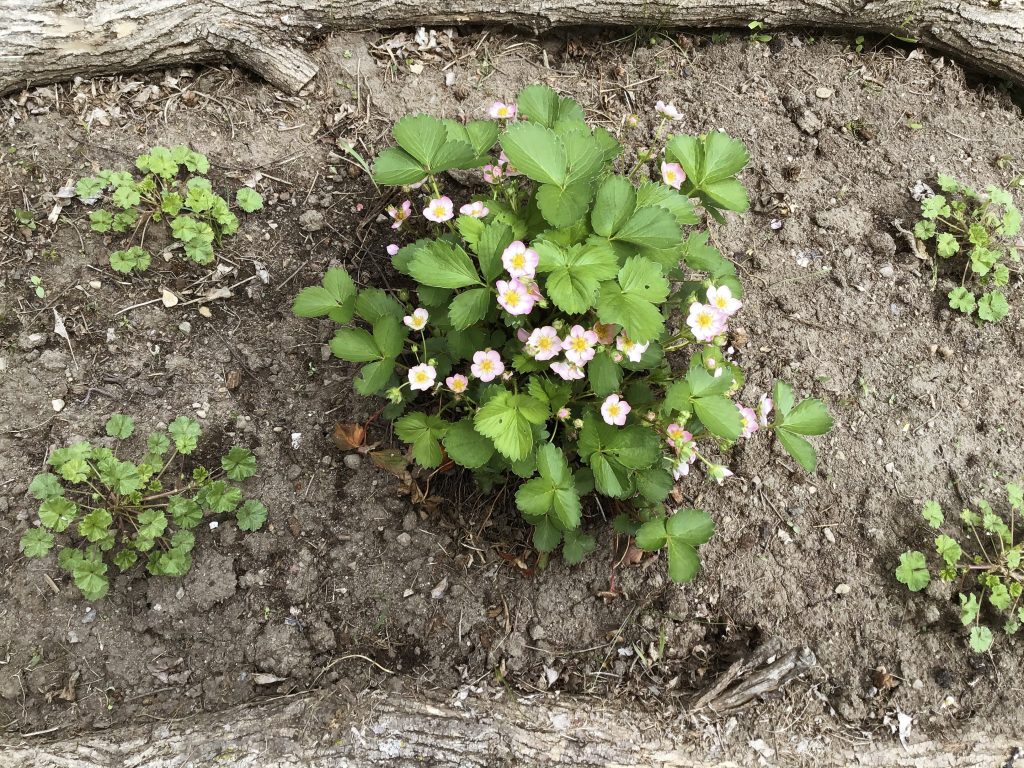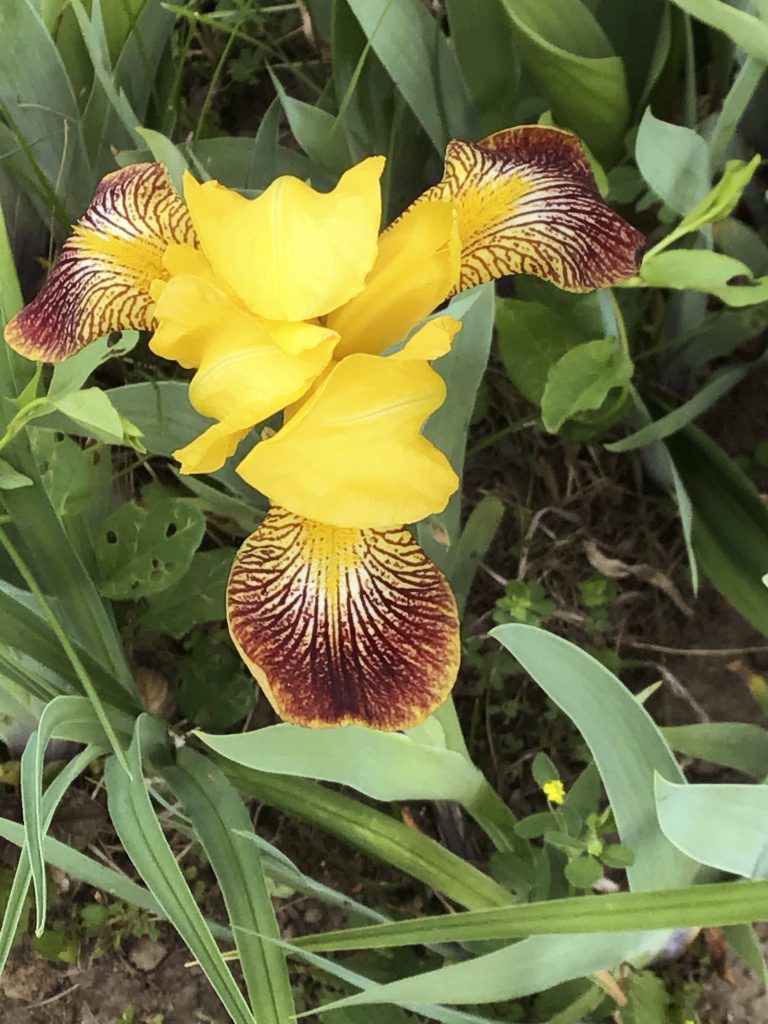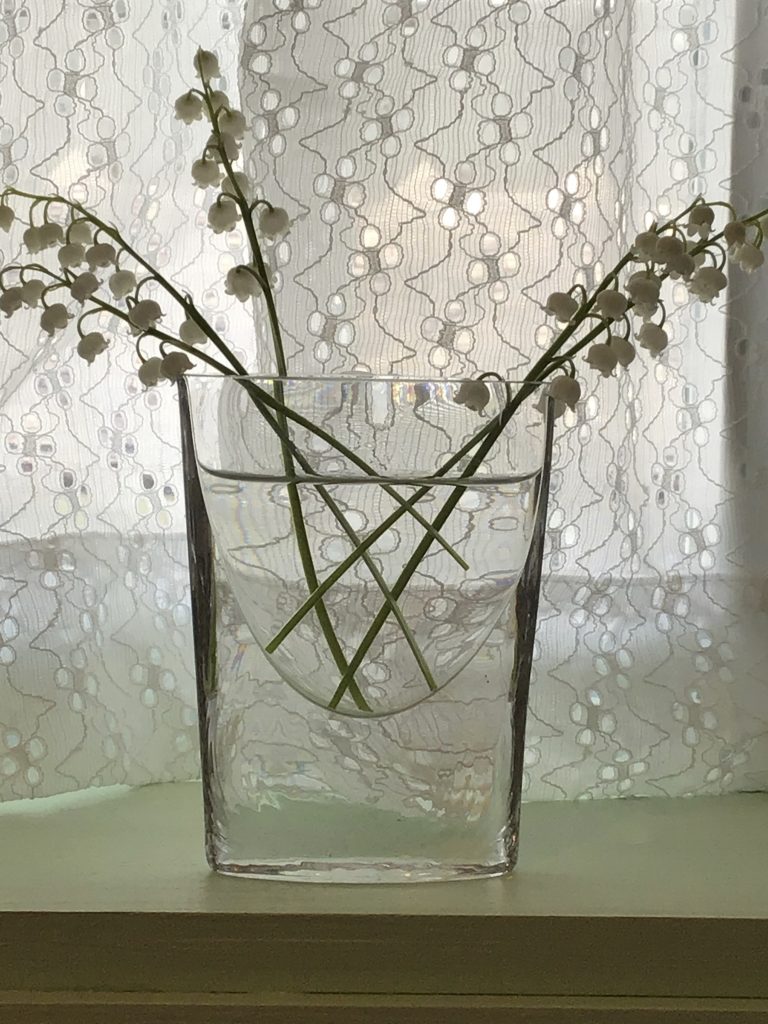 Worldly
Weather
14°C
Date: 9:00 PM EDT Monday 1 June 2020
Condition: Partly Cloudy
Pressure: 101.7 kPa
Tendency: Falling
Temperature: 14.2°C
Dew point: 7.9°C
Humidity: 66%
Wind: WSW 13 km/h
Visibility: 24 km
Quote
"It's easier to put on slippers than to carpet the whole world."
Al Franken
1951 –