Yesterday, Monday, was a beautiful day! Our back porch gets the afternoon sun, which in the summer makes it too hot to enjoy at that time of day. But the warmth of the sun was wonderful to experience yesterday, as we sat out there and chatted. The outdoor temperature reached 12C! It was very windy, so I wore my parka though, as I do not want to risk a chill.

Attila had a phlegmy chest cold over the weekend, no fever, no aches and pains, just the cold. He still managed to do a bit of work on the basement, and is done with the electrical, and beginning to plan the plumbing. There are still areas that are insulated with vapour barrier, but are not covered in drywall. They will remain that way until the plumbing is sorted, then things will be moved around down there and the final drywall installation will be undertaken, sometime later in the spring.

My big project for the weekend was to make re-fried beans. I cooked dried Pinto beans in the Instant Pot. While they were cooking, I sauteed about 3/4 of a pound of chopped onion in the cast iron frying pan, then added spices, then the beans and some water. I cooked the bean mixture down to the desired consistency, like a thick pudding in this case, cooled it, and refrigerated it. I have been eating the re-fried beans on a slice of homemade 100% whole wheat toast, lightly sprinkled with hot sauce, and topped with shredded lactose free cheese. I love it. Attila calls it Mexican Beans On Toast, a fairly accurate description.

I would have used flour tortillas for my re-fried bean meals, but the commercial ones are too high sodium for me, and I haven't learned to make my own yet.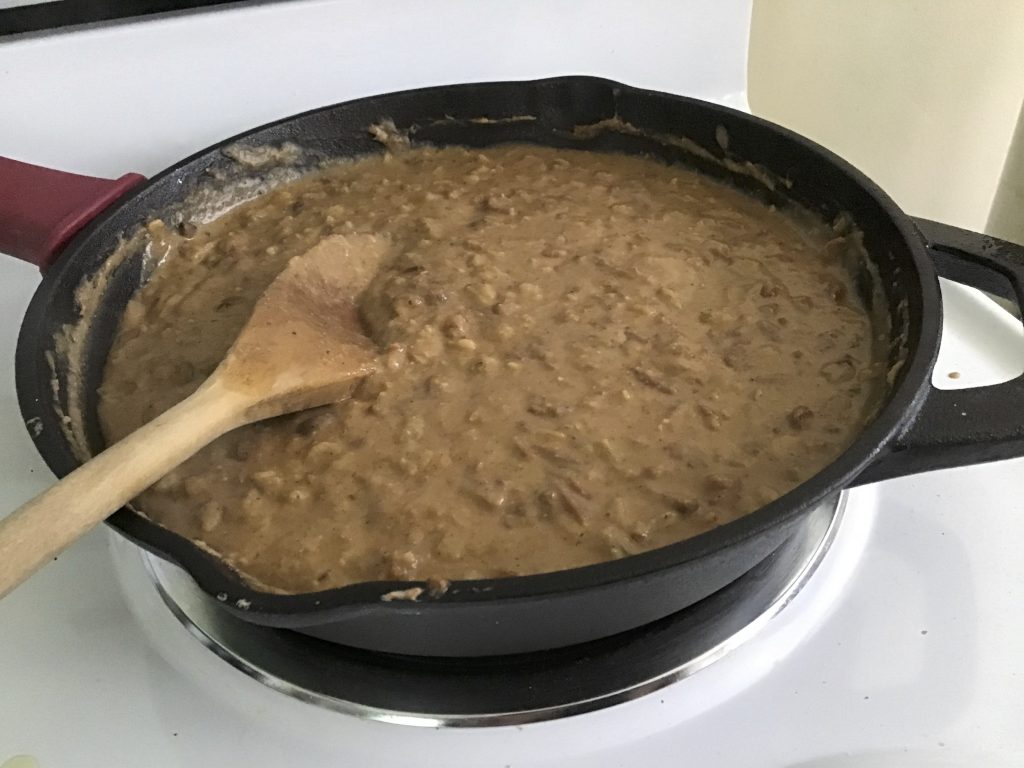 The fun project was something Attila was craving, Cowboy Candy. I made some jars of it for him as a Christmas present, and he has been rationing himself to make it last. Last week he finished it. Oh no! So he decided that despite the price (he loves a bargain, always waiting for sales) he would bite the bullet, and purchase 4 pounds of Jalapeno peppers.

It was a lot of work! Four pounds of peppers is about double the recipe, in for a penny in for a pound. But when I doubled the recipe I used the computer recipe database, and because of the way the recipe was formatted, it only doubled some of the ingredients, and not others. YIKES! So we had to take a break from the project, to sit down and figure out where it went wrong, and how much of each ingredients to add to make it right. After that it was smooth sailing. Attila chopped the onion and Jalapeno peppers, I took care of everything else, cooking the syrup, filling the canning jars, canning the Cowboy Candy, then cleaning everything up. We ended up with five 500-ml jars of Cowboy Candy, and 5 1/2 jars of Cowboy Candy Syrup.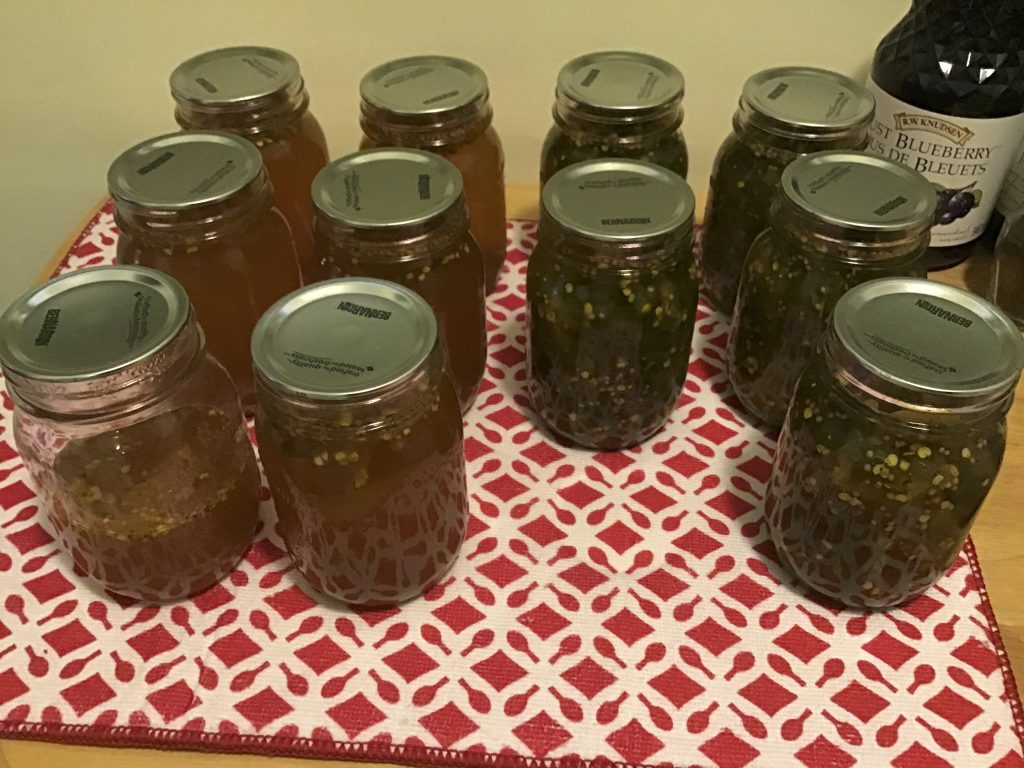 Just an ending note to share some resources I consult, when feeling concerned about the COVID-19 coronavirus.

Current Global Distribution and Information

John's Hopkins University Mapped Data

Dr. John Campbell Videos

Ontario Information

Province of Ontario Health and Wellness The 2019 Novel Coronavirus (COVID-19)
Worldly
Weather
7°C
Date: 8:00 AM EDT Tuesday 10 March 2020
Condition: Cloudy
Pressure: 101.2 kPa
Tendency: Falling
Temperature: 7.4°C
Dew point: 3.7°C
Humidity: 77%
Wind: SSW 30 gust 41 km/h
Visibility: 24 km
Quote
"Whatever you do, do it to the purpose; do it thoroughly, not superficially. Go to the bottom of things. Any thing half done, or half known, is in my mind, neither done nor known at all. Nay, worse, for it often misleads."
Lord Chesterfield
1694 – 1773

The half known part describes information shared on social media, for the most part. Participant beware!