This is the Thanksgiving long weekend here in Canada. Happy Thanksgiving to my Canadian friends! [Ha! Got distracted yesterday, and this did not get posted. So a belated Happy Thanksgiving!]

Saturday was cloudy and cool, a perfect day for being indoors. And a lovely day indoors it was, as Luna brought the Biggles (our Grandbabies Imp, Elf, and Tink) to share a Thanksgiving feast at Terra's house, where the Littles reside, (Sunny, Sky, and Willow). I call them the Biggles and Littles because both families consist of twins followed by a single child, one set aged 13 and 9, the other set aged 3 and 1. We last saw the Grandbabies last Christmas, and how they have grown and changed. Imp and Elf are teenagers now! Willow is one year old and walking! What fun we had playing with them, watching them play with each other. Who knew this much love could reside in one heart. They are like a rainbow of colours, each of them oh so special, in their very own, beautiful way!

Terra and Lares cooked a wonderful Roast Chicken dinner, and we brought Strawberry Rhubarb Squares for dessert, with lots of ice cream. By the time we headed home, we had already said goodnight to the Littles, and said farewell to the oldest of the Biggles, but Tink had fallen asleep, so we threw her kisses so as not to awaken her.

Sunday we arose early and headed to the Camp. There was much to do. Attila brought the relatively new chain saw, in hopes of segmenting the fallen trees in the swamp, which is temporarily dry, so that we could remove them. But alas, the chain saw would not start, so back to the shop for warranty work!

I burned brush all day, dragging dead brush from various locations near the camping area. I am having to venture a little further afield now, which of course means that the camping area is mostly cleared and looking great! Attila blew the leaves off the driveway, and prepped the slide on Grace The Trailer, so that it could be retracted. We removed all the canned goods and the last of the fabrics from the trailer, as well as the clocks with their batteries, moved the furniture so that the slide would not bump into anything, then fired up the generator and retracted the slide. We found no dead mice, or evidence of mice, which was wonderful. But we can smell that something is trying to nest somewhere in the trailer, probably under the floor. Attila found entry points, that had been filled with foam, that had been chewed into. He plans now on removing a section of the undercarriage to replace with a sheet of metal, they won't be able to chew through that!

The leaves were at their peak, and glorious. The sun shone all day, and the breeze rustled the leaves, occasionally bringing down a magnificent fluttering of colour. There are still a few tasks left to close the Camp for the winter, but most of the work is done.

Today is a smorgasbord of activities.

Attila is planting the Rhubarb roots that Luna gave us, she wanted them gone, as she doesn't cook with rhubarb, and they were taking over her garden. Also, Lares does not like rhubarb, but we do, so they have found a very good home with us. Attila is also harvesting more produce, tomatoes, beets, ground cherries, zucchini, and Brussels sprouts. He is also cooking a full course roasted chicken dinner, featuring our home grown organic beets and greens, home grown organic Brussels sprouts, and a zucchini tomato casserole using our homegrown organic canned tomatoes and fresh from the garden zucchini. As if that were not enough to keep him busy, we chopped the lush leaves left on the Brussels sprout plants, chopped them, and have begun a ferment with them. Attila is also fermenting a jar of Habanero peppers.

I have been busy in the kitchen since Friday. Thursday I took a day off, and just lounged around, with just a few odd jobs to do, laundry, paying bills, etc. I took a break from the kitchen.

I was back in the kitchen Friday. We needed bread, so it was bread baking day. I use eggs in my bread, and whenever I break an egg into a bowl, I save the egg shells. I rinse them, remove the inner membrane, and set them out on a plate to dry completely. When I have collected quite a few, I use a mortar and pestle to pulverize them into a powder, which I keep in a jar in the kitchen. We used almost of those pulverized egg shells in the garden this year, almost all of it. But I have all winter long to replenish the supply.

The other project I have tackled is another batch of pizza sauce, and this morning I place four more containers of pizza sauce in the freezer. The pizza sauce went into the space in the freezer that the chicken for today's dinner came out of. Freezer space is that tight right now, something has to come out, before anything else can go in. Thank goodness we are beginning to explore fermentation, another way to create shelf stable food in jars.

The fermentation process is relatively new to me, so much of what I do is experimental. My first batch of Sauerkraut, made from the garden cabbage, was delicious. In early October we tried another batch with a store bought cabbage, and learned a thing or two. The cabbage was 3 pounds, and we tried to get it all into one mason jar. It went in, but there wasn't a lot of head space, and there should have been. So the liquid bubbled out of the top of the ferment, which went dry, and then some beautifully coloured growths developed in the jar. As pretty as that was, it was not edible. So we had to through it out. So the conclusion was that we should not tamp down the cabbage so tightly in the jar, and that it is important to leave at least an inch of headspace above the pickle pebble. I will try again soon!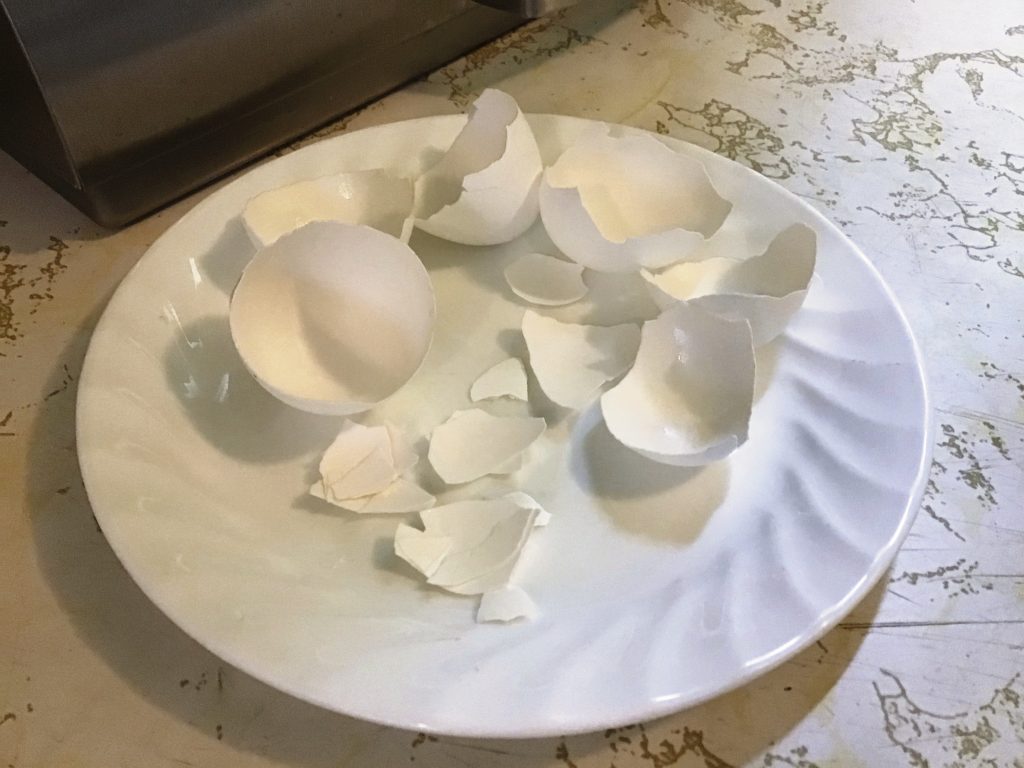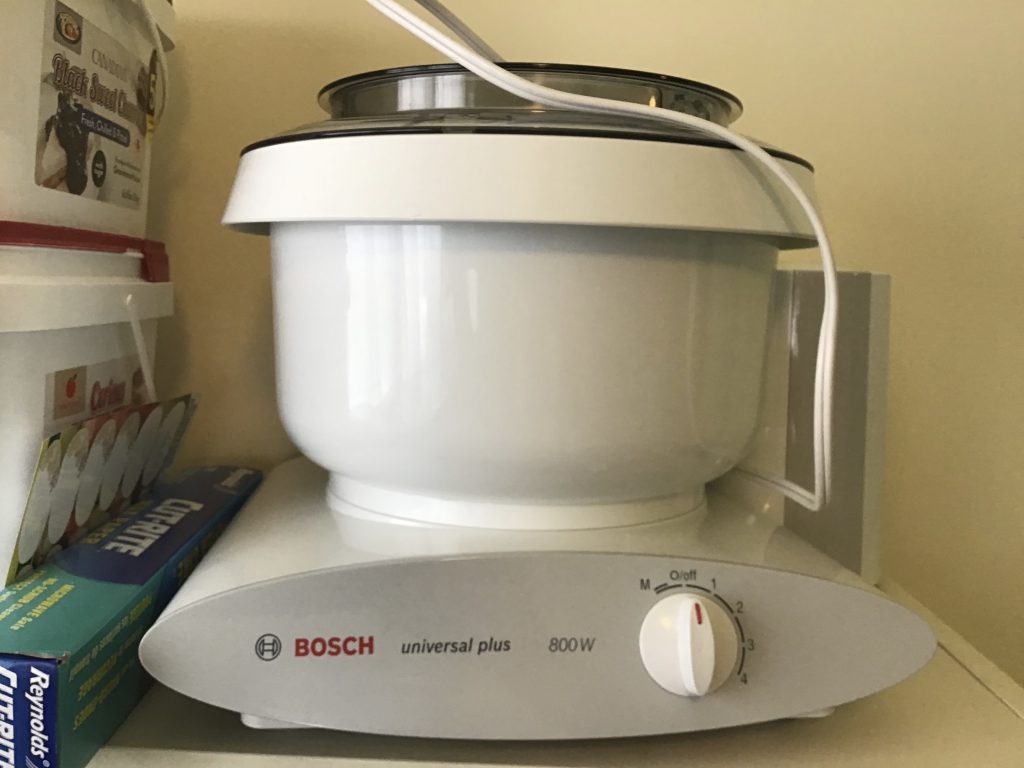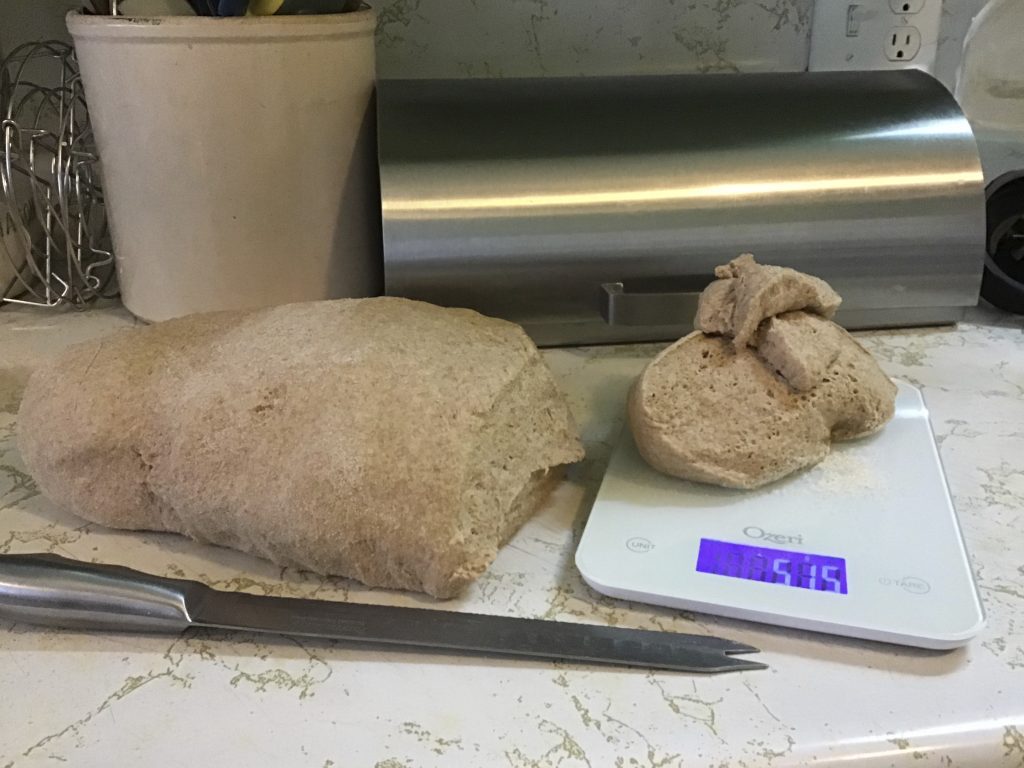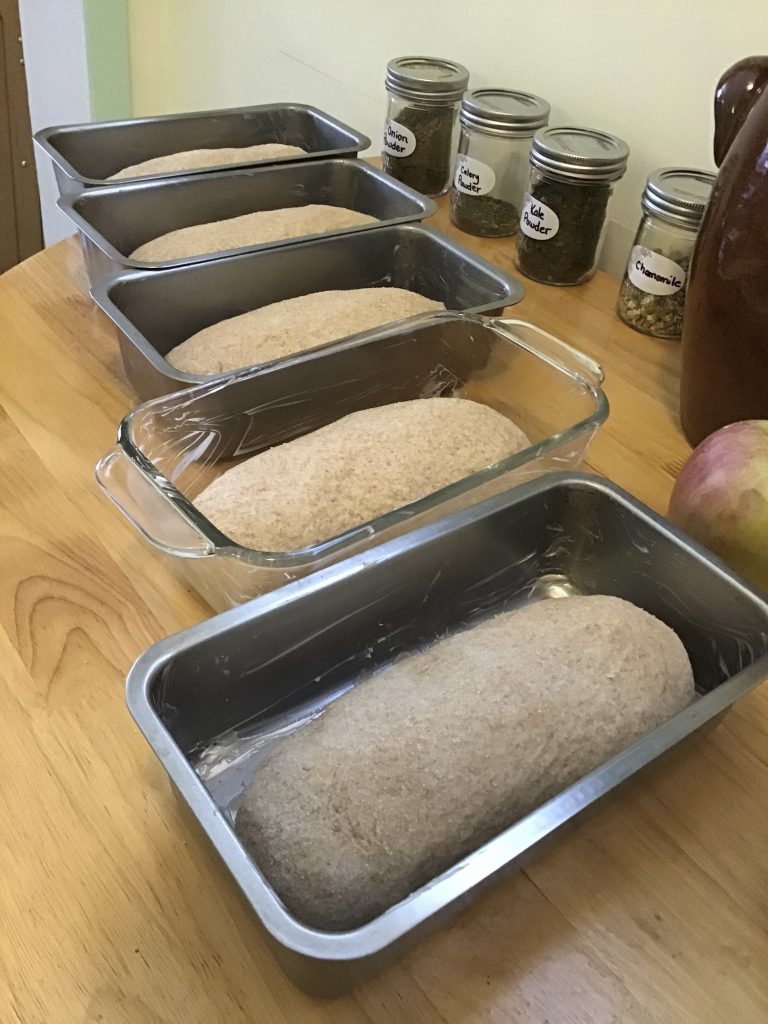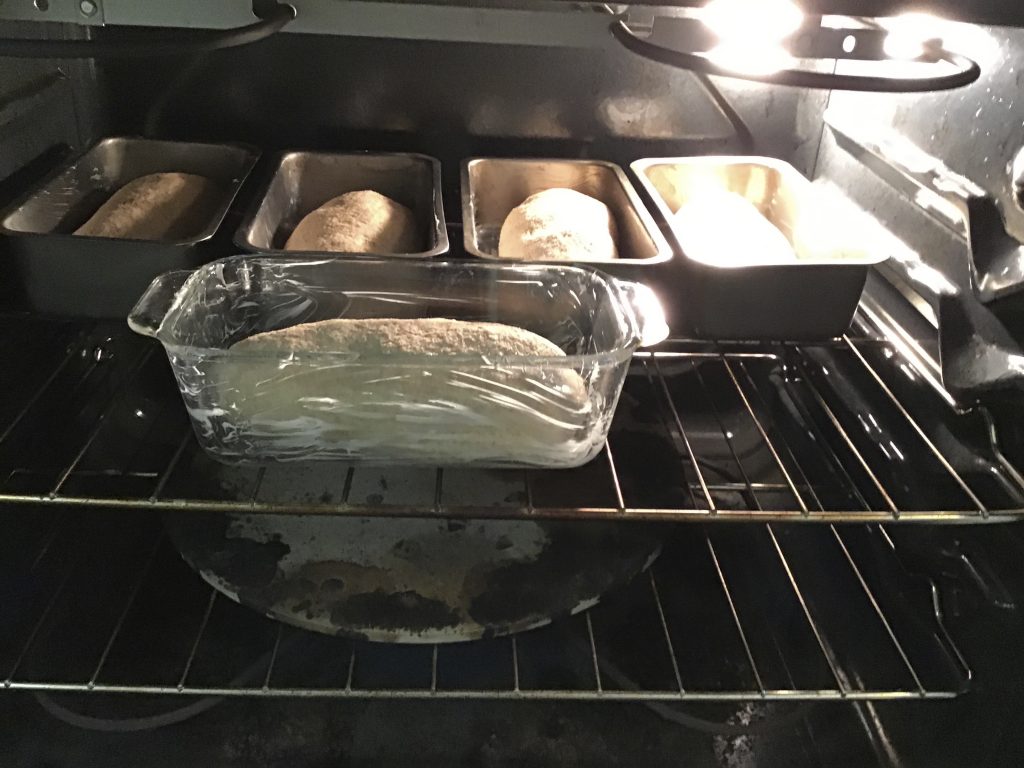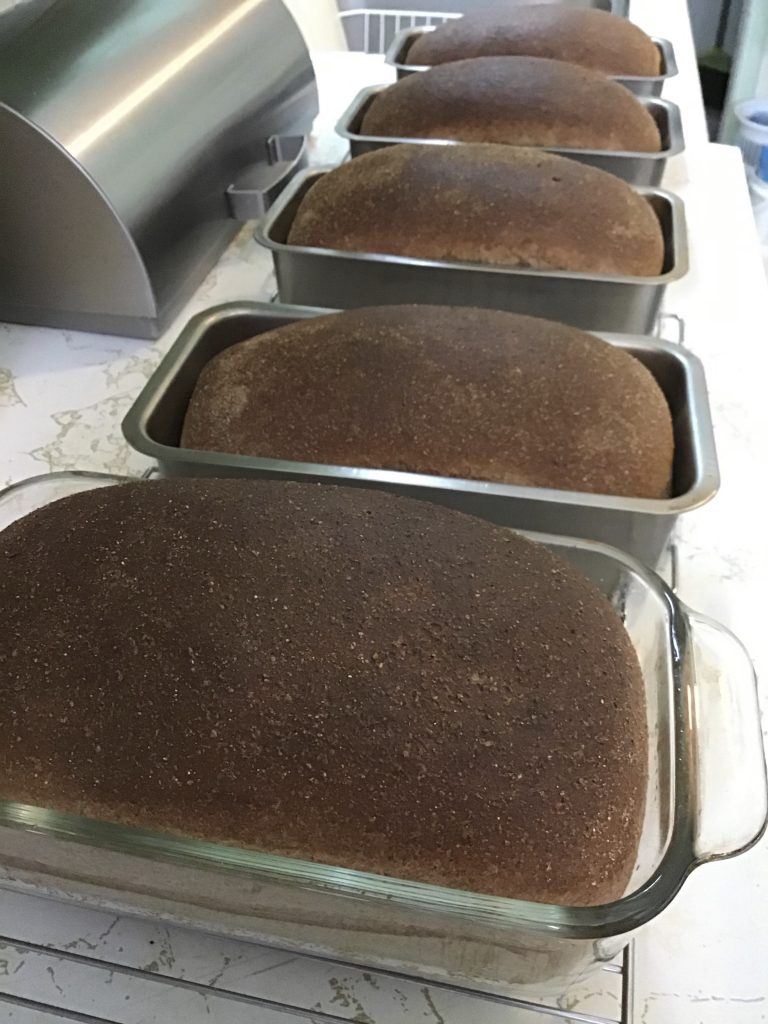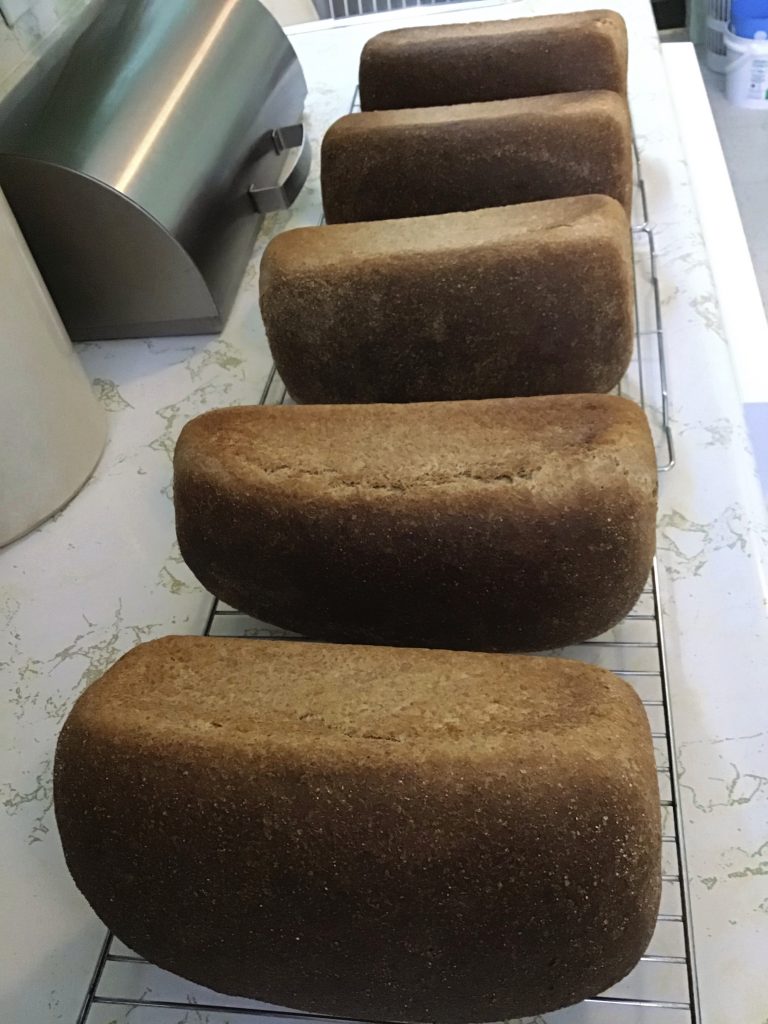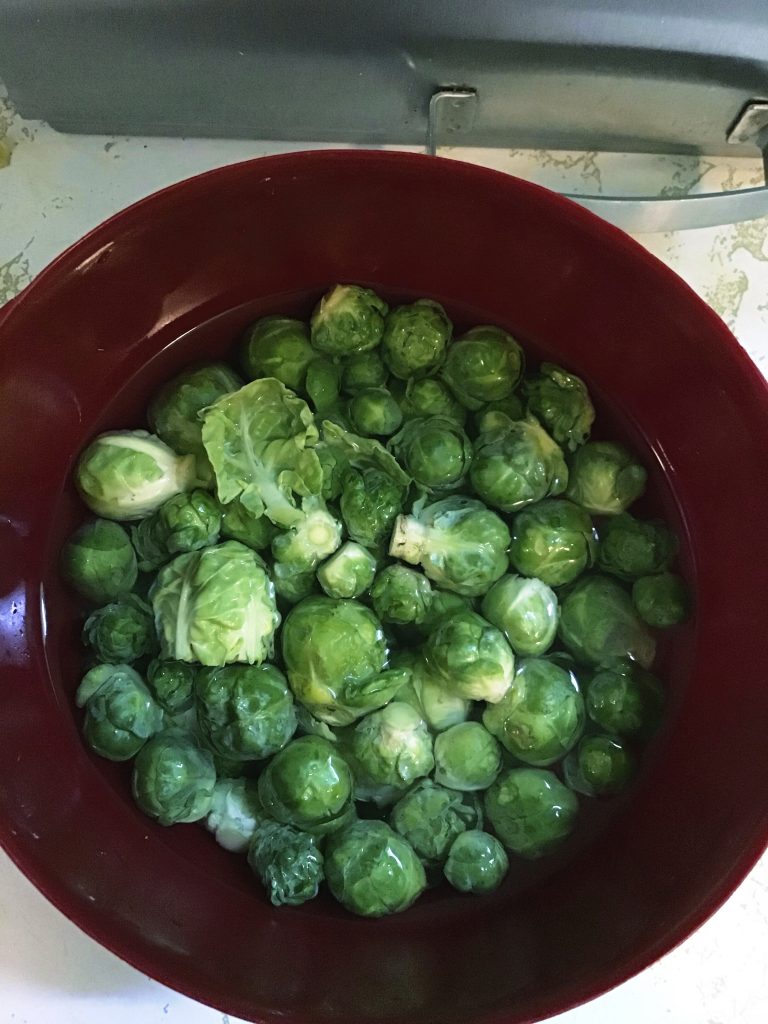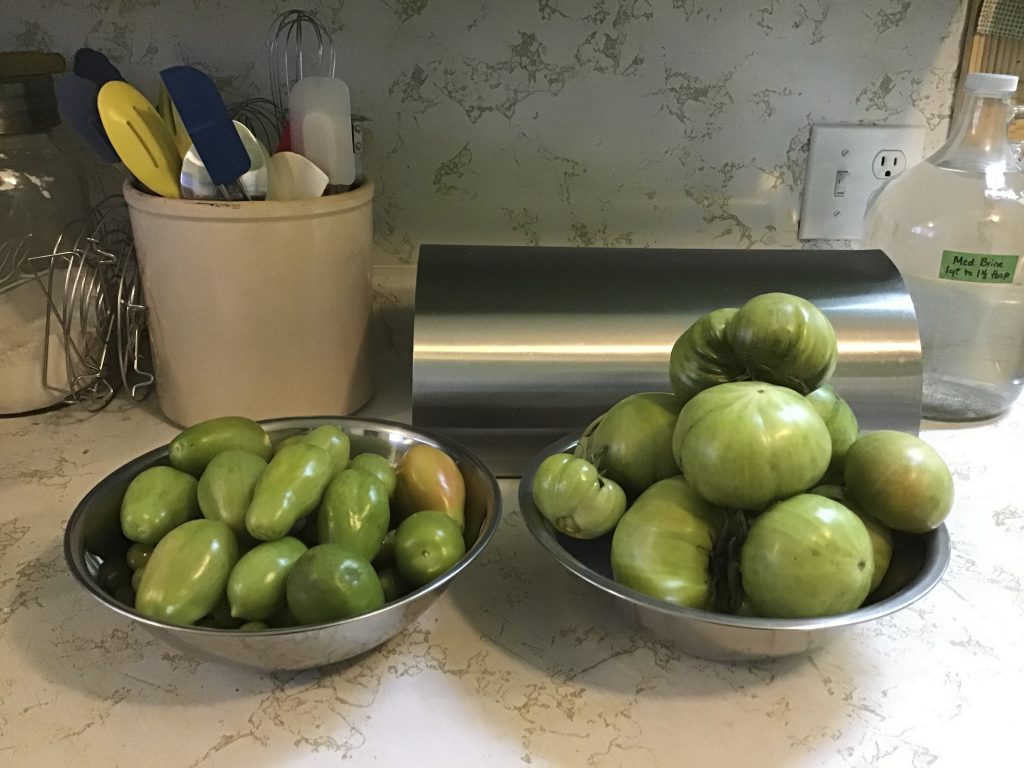 Worldly
Weather
11°C
Date: 4:00 PM EDT Monday 14 October 2019
Condition: Partly Cloudy
Pressure: 101.4 kPa
Tendency: Rising
Temperature: 11.3°C
Dew point: 2.5°C
Humidity: 54%
Wind: SW 23 gust 33 km/h
Visibility: 24 km
Quote
"The beginning of knowledge is the discovery of something we do not understand."
Frank Herbert
1920 – 1986