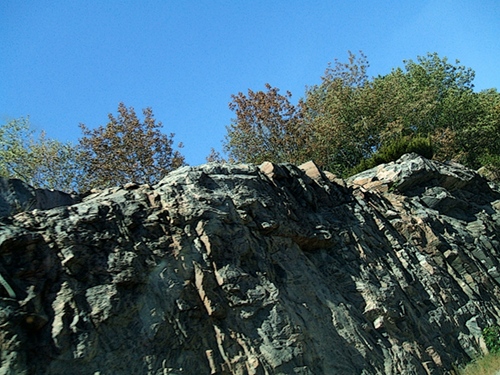 It is a beautiful day! The sun is shining bright. Humidity is low. Great for a vacation.
Not so great in the midst of a drought.
Our neighbours are seasonal. I feel a bit put out with them at the moment. When visiting their property they use water just like they would in the city, as if there were an endless supply. How do we know? We share an aquifer and they have run it dry. I use the word share, but I don't think it is appropriate in their case, they do not share, they take without thinking. That is the kind of community we live in, every one for themselves and their vested interests. Perhaps no different than any other Canadian community, perhaps.
We live comfortably on the water level here, even during droughts. We are respectful and judicious with our use of water. It only becomes a problem when the vacationers arrive and try to maintain an urban-style relationship with the water supply. Within a few hours of their arrival the aquifer is played out, within a few hours of the neighbours departure, the water supply returns to normal.
While we wait for them to leave, Attila has driven into town with water jugs for drinking water.
We need rain. Our brief showers were not enough to replenish the water that has been lost to the landscape. Things are turning brown again. Attila rigged up a water collection system before our brief period of rain last Thursday, so that we can water the garden.
Today I catch myself looking at Attila and feeling very, very glad that he is still in my life. Life is an adventure.
Worldly Distractions
Weather
32°C
Condition: Sunny
Pressure: 101.8 kPa
Visibility: 16 km
Dewpoint: 4.6°C
Humidity: 22 %
Wind: WNW 11 km/h
Quote 
"I am not an adventurer by choice but by fate."
Vincent van Gogh
1853 – 1890