The treatment recommended by the Dermatologist has been working for Attila. The Hogweed is gone, thank goodness. The episode with the Hogweed triggered a severe Eczema event, affecting a high proportion of Attila's skin. That too is now healing nicely. The treatments must be diligently kept up, several times a day, but the effort is certainly worth the result. The correct diagnosis is so essential to getting the right treatment! The really great aspect of this treatment is that Attila has been able to continue working.
Attila had his second appointment with the Dermatologist this past week, and has been provided with an additional cream, cortisone, to be used on a temporary basis. He will go back to the Dermatologist again at the end of September for an assessment of the treatments.
When I work I seldom write. That is because when I work I have to shut down most of who I am, and put on a customer service, bottom of the rung employee, smile and keep it going every single minute that I am paid to do so. That takes a lot out of me, so I when I come home I rest and heal.
I will be working again next week, but today was a day off. We spent our one day together doing errands. We travelled to town to fill prescriptions, buy supplies and put some reasonably priced fuel in our vehicle. The prices of food and fuel in the village where we live are so much higher than they are in town, that we more than cover the cost of fuel for the drive and the cost of wear and tear on the car, when we travel all that way to make our purchases. If we had to pay local prices, we would be going without, a lot.
Actually, the gas station in our village has closed its pumps, permanently, so the closest fuel station is about 6 km. away. The fuel stations close to us are on highways, expensive, and meant to service travellers, rather than locals, so there is no shopping or other services available, just fuel.
About two weeks ago I took delivery of a buckwheat husk pillow. My main motivation is that people had described them as "cool" in the summer. I am a person who is almost always too hot in the spring, fall and summer. I will have to wait until the next heat wave to determine if the pillow is significantly cooler than other types of pillows.
However, I can report that the pillow surprisingly comfortable. The first night spent with the pillow provided me with a new experience. At one point I woke up, and detected that there was a light on in the living room. That might mean that Attila had not yet come to bed, that Attila had arisen during the night for a variety of reasons, or that it was morning. The thing was, when I awoke and saw the light, I could not tell whether I had slept for a short while and Attila was still up, or if Attila was up in the deep of the night, or if it was morning. I had absolutely no sense of time spent in the bed! This was a new experience, directly related to the buckwheat husk pillow. As it turned out it was morning, time to get up.
I am thinking that a mattress filled with buckwheat husks would be very comfortable; which led me to thinking about historical mattress materials. I constantly read that early settlers in North America used straw as mattress filling. I wonder why straw would have been preferred to buckwheat husks? Was straw cheaper, more easily obtainable, warmer, or merely traditional? I have found many "essays" online, describing Asian use of buckwheat filled mattresses, but these "essays" are not written by researchers, people who consult actual historical documents, they are written by entrepreneurs selling buckwheat husk products. So I consider myself uninformed as to the historical use of buckwheat husk filled mattresses.
Granny's House in the late 1800s, early 1900s; before it was purchased by our family. It was built as a railway store, the false front, porch and balcony were removed, and the store relocated to the side addition, when our family took it over in 1930.

It was purchased by my Great Great Grandfather in 1930, then occupied by my recently married Grandparents, early in the Depression years. My Great Great Grandfather lived on the next farm down the road, which is where my Grandfather grew up. Both my Grandfather and Grandmother descended from families who were amongst the first European pioneers to settle in the area. The European families arrived in the region when land grants opened up in 1870. The first generations to arrive in the area had been born in Ireland and Scotland, and emigrated to Canada for a better life.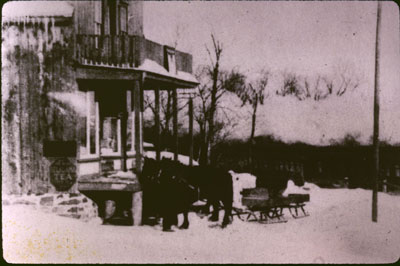 Granny's House as it stands today.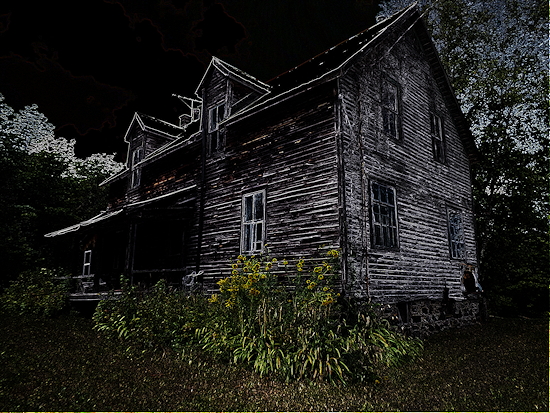 Worldly Distractions
Weather
RAINFALL WARNING IN EFFECT
Thunderstorms
17°C
Date: 8:30 PM EDT Sunday 25 August 2013
Condition: Not observed
Pressure: 102.1 kPa
Visibility: 4 km
Temperature: 17.0°C
Dewpoint: 16.0°C
Humidity: 94%
Quote
"Ultimately, the only power to which man should aspire is that which he exercises over himself."
Elie Wiesel
1928 –
Note:
Eliezer "Elie" Wiesel
"Eliezer "Elie" Wiesel KBE (/ˈɛli vɨˈzɛl/; born September 30, 1928) is a Romanian-born Jewish-American[1] professor and political activist. He is the author of 57 books, including Night, a work based on his experiences as a prisoner in the Auschwitz, Buna, and Buchenwald concentration camps. Wiesel is also the Advisory Board chairman of the newspaper Algemeiner Journal.
When Wiesel was awarded the Nobel Peace Prize in 1986, the Norwegian Nobel Committee called him a "messenger to mankind," stating that through his struggle to come to terms with "his own personal experience of total humiliation and of the utter contempt for humanity shown in Hitler's death camps", as well as his "practical work in the cause of peace", Wiesel had delivered a powerful message "of peace, atonement and human dignity" to humanity."