Yesterday we started early and cleaned until we dropped. The realtor was showing the house at 1:45 p.m., and we managed to get a lot done and to leave before they arrived. Tired and satisfied, we headed towards Harriet and Hogan's cottage, to visit with them while they were there for the long weekend. Since we heard nothing from the realtor, we were left to accept a dinner invitation, and enjoyed a wonderful BBQ chicken dinner.
During our visit Attia and I, and Harriet and Hogan, all bundled into our car and drove over to the camp. The black flies were out in full force, they swarmed in clouds around our heads, but for some reason they did not bite me! The camp looked quite different than it had on our last visit. Yesterday the leaves were budding, and the forest floor was a carpet of trilliums and Mayflowers. Hogan and Attila went off a ways into the bush, behind the camp, which had been owned by my Grandparents and is now owned by my Mom and Uncle.
We are still waiting to see if the purchase goes through for the camp, but perhaps we will find out by this coming Friday.
We also wandered around my Grandparent's house and were relieved and happy to find that it had not been broken into again, and nothing had been disturbed! Harriet and Hogan had cut the "grass" and straightened things up, so everything looked neat and tidy.
Today is sunny and warm. We are still working on our country house today, but are only puttering, as oppposed to working with an intense focus on completing a particular task. Attila is transplanting ferns to the shady area of the front garden, and working to spruce up the yard. I am cleaning the windows exposed when the "boards" were removed from the windows. We had boarded up the windows for the winter to help reduce heating costs and Attila's work load. I have stewed fresh rhubarb and finished all the picky jobs like washing dishes and making beds.
The Periwinkle is in bloom!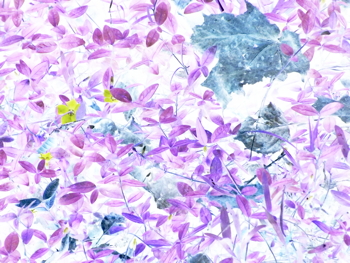 Attila and I really enjoy the results of our labour, a clean house feels and smells so good!
Worldly Distractions
Weather
14°C
Date: 11:00 AM EDT Monday 19 May 2014
Condition: Mostly Cloudy
Pressure: 102.4 kPa
Visibility: 16 km
Temperature: 13.8°C
Dewpoint: 4.1°C
Humidity: 52%
Wind: W 17 km/h
Quote
"Early bird
Oh, if you're a bird, be an early bird
And catch the worm for your breakfast plate.
If you're a bird, be an early bird—
But if you're a worm, sleep late."
Shel Silverstein