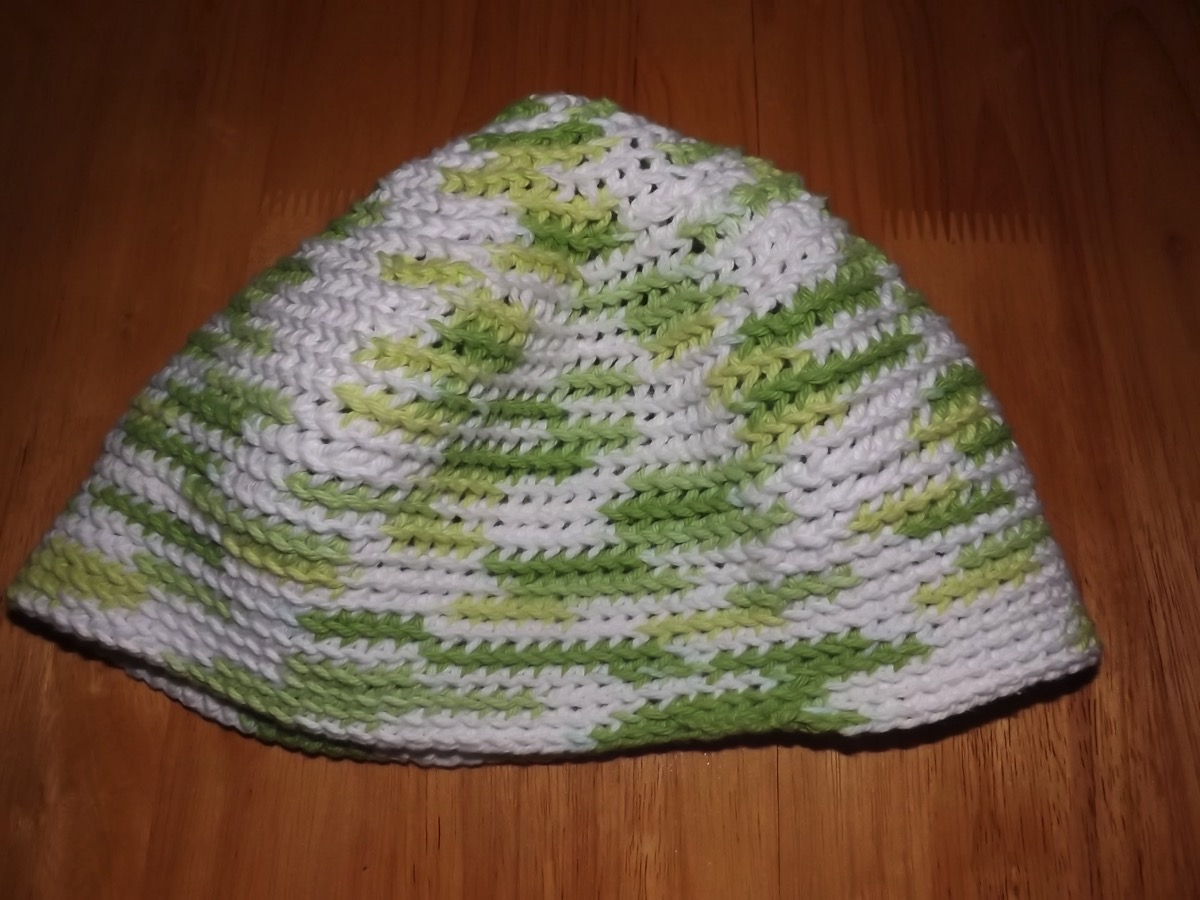 Well, here it is, my first ever crocheted beanie. It looks a lot like a bathing cap, and I hope it isn't mistaken for a chemo hat! I love it of course, because I like the colours, and it is going to do what I need it to do, keep my hair out of my eyes on windy summer days. The original video was good, as far as instruction was concerned, but oh my what a ride as to sizing. The first beanie fit my hand. For the second beanie, this one, I decided to wing it with sizing advice, measuring my head, then dividing by pi, and and increasing until the circle I was crocheting was the size calculated. But that was a bust, as I continued I realized the beanie would fit a basketball, or a giant, but not me. So I started using a smaller hook, better. The next size smaller, better still. I ended up going four hook sizes down to get the beanie to fit me! I graduated down from a 6 mm to a 3.5 mm hook. The last rows were teeny tiny and hard to do, but I managed.
I am going to take my new beanie out for a walk in the sunshine! My Mom says the clouds are coming, so I am getting out there while the sun shines!
Worldly Distractions
Weather
1°C
Date: 1:00 PM EDT Thursday 23 March 2017
Condition: Mainly Sunny
Pressure: 103.5 kPa
Tendency: Rising
Temperature: 0.8°C
Dew point: -9.3°C
Humidity: 47%
Wind: SW 17 km/h
Visibility: 24 km
Quote
"You have to know how to accept rejection and reject acceptance."
Ray Bradbury
1920 – 2012
They teach these lessons early in life around here.