The cold snap is finally over. We can see patches of brown grass now, here and there, where there was only white yesterday. The snow banks are still significant, but they will not last long.
We had a lovely quiet weekend. We made croutons, went for walks in the sun, sat on the back porch in the sun, baked sourdough bread, and just hung out at home.
I crochet every day, and it is coming easier and easier. I am still on the first stitch I learned, the single crochet stitch. I won't be moving beyond that for a while yet, I want to my hands to learn it, muscle memory, and that takes time to develop.
This is my second washcloth. I didn't drop or add any stitches this time, as far as I can tell. I can see that there are places where the tension is uneven, but that will improve with practice. I gave this washcloth to Attila, he likes it. I kept the first one to use myself, the imperfect one that has dropped stitches is not pretty, but it is perfectly functional.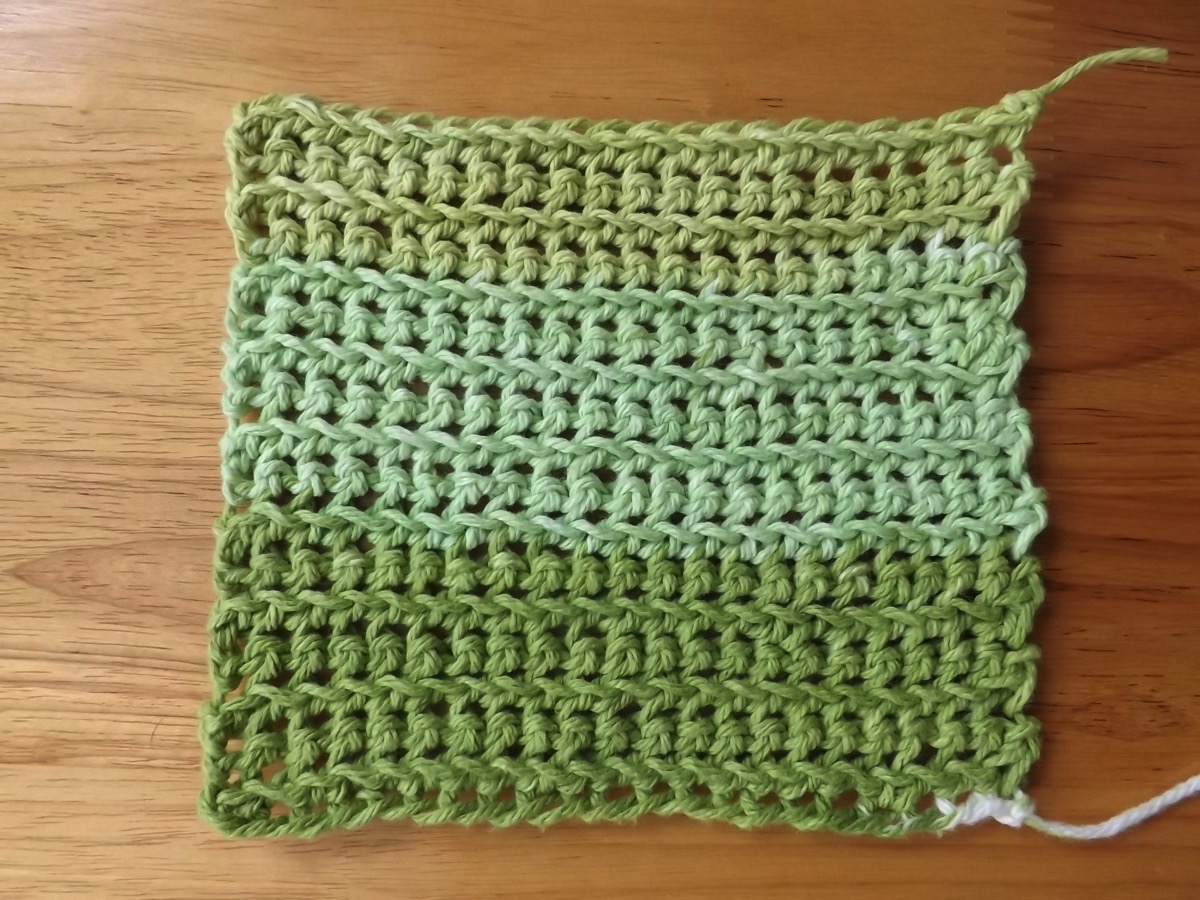 This is my third washcloth. I feel it is an improvement over my first two efforts. It certainly worked up a lot quicker than the first two!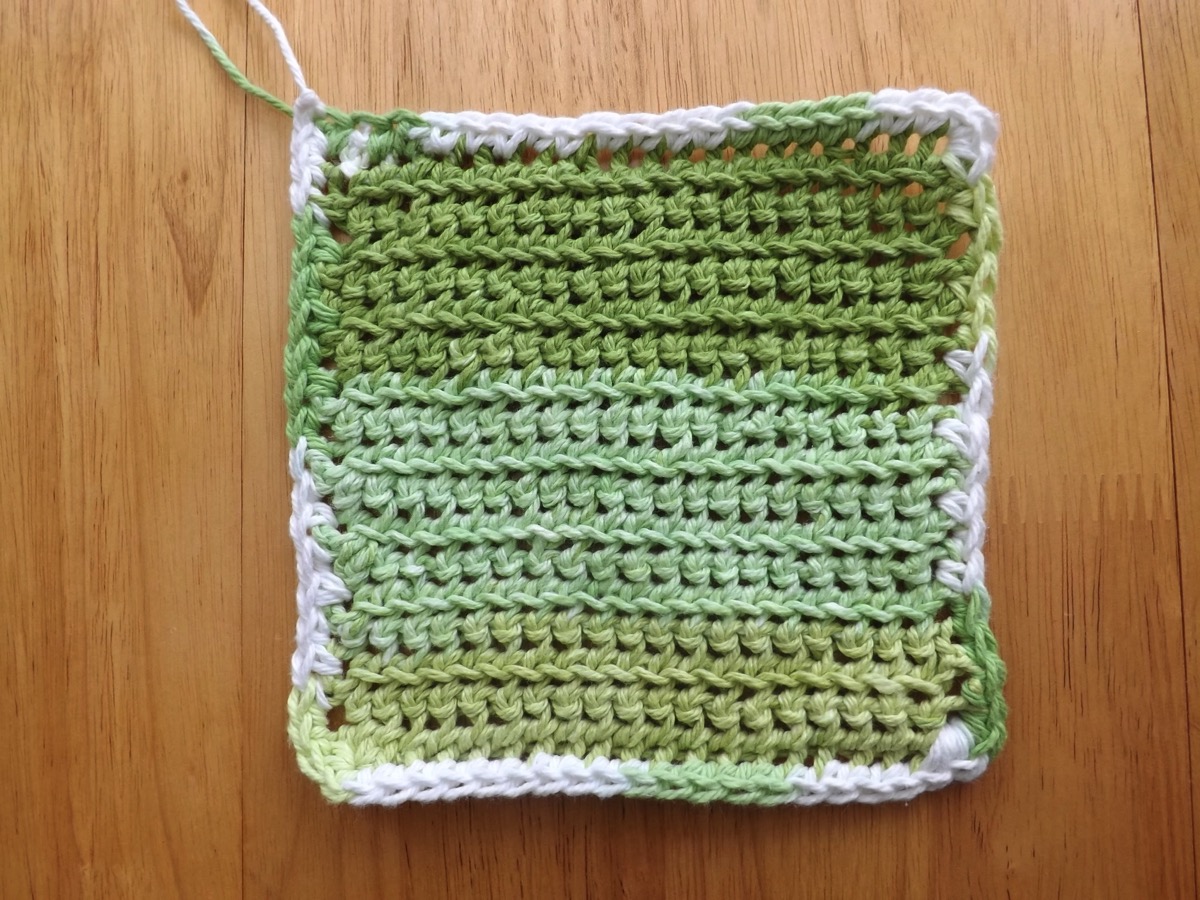 This is my third washcloth again, showing the single crochet border I added. It took me quite a while to figure out how to do the border, I had a video to follow, but right handed. I find trying to do things backwards from a demonstration very difficult. But eventually, after trial and error, I got it. The ending wasn't great, it was hard to figure out because I started and ended at a corner. This was how the video tutorial that I watched did it. Later I observed another tutorial and she started a few stitches in from the corner, and it was much easier to figure out how to end it that way… next time!
Worldly Distractions
Weather
0°C
Date: 9:00 PM EDT Sunday 19 March 2017
Condition: Clear
Pressure: 102.6 kPa
Tendency: Rising
Temperature: -0.1°C
Dew point: -3.1°C
Humidity: 80%
Wind: SW 12 km/h
Wind Chill: -4
Visibility: 24 km
Quote
"To live a creative life, we must lose our fear of being wrong."
Joseph Chilton Pearce