Who Knew! You probably did know, but I didn't.

This morning, as we were sitting chatting on the back porch, Attila rose from his chair and wandered into the garden. I watched him with some interest, as he leaned into the garden area by the fence, and pulled out a huge plant. What was it? I could not tell, it was not familiar to me. I thought it might be a big weed, as unlikely as that would be, a huge weed in Attila's garden. But Attila, after removing dirt from the roots, walked toward the porch, prize in hand.

It was a purple Kohlrabi! It is a Heritage Variety, Early Purple Vienna, the seeds were purchased from the Baker Creek seed company. It was about 5 inches in diameter, with an impressive three foot array of leaves. And that was my morning, learning about Kohlrabi, then putting putting that knowledge to practical use.

Nutritionally, Kohlrabi is a great food, related to Kale and Cabbage and other Brassicas. Not only is it tasty, it is low in calories and carbohydrates, and high in nutrients you want in your diet.

One cup (135 grams) of raw kohlrabi provides:
Calories 37
% Daily Value*
Total Fat 0.1 g 0%
Saturated fat 0 g 0%
Polyunsaturated fat 0.1 g
Monounsaturated fat 0 g
Cholesterol 0 mg 0%
Sodium 27 mg 1%
Potassium 472.5 mg 13%
Total Carbohydrate 8 g 2%
Dietary fiber 4.9 g 19%
Sugar 3.5 g
Protein 2.3 g 4%
Vitamin A 0%
Vitamin C 139%
Calcium 3%
Iron 2%
Vitamin D 0%
Vitamin B-6 10%
Cobalamin 0%
Magnesium 6%
*Per cent Daily Values are based on a 2,000 calorie diet. Your daily values may be higher or lower depending on your calorie needs.
Not only is the Kohlrabi bulb edible, the leaves and stems are also edible and nutritious.
First I got a bucket of water, removed and washed the leaves and stems. The leaves were very substantial, hardy, and water rolled right off them. They were so tough, that as I washed each large leaf I hung it on the clothesline with a clothespin. A small piece of leaf was torn off for tasting, and I chewed, and chewed, and chewed. They tasted pleasant enough, but they were as tough as could be. A few leaves were cut into smaller pieces and boiled, and you know what, when they were removed from the boiling water after cooking, they were every bit as tough and chewy as when they went into the pot.

I think you might be able to roof your house with mature Kohlrabi leaves!

The upshot was that we both liked the flavour of the leaves. But I did not like the texture, Attila did not mind it. It was decided that the leaves and stems needed to be chopped very fine in order to make them easy to chew, so that they could be added to soups and stews. The food processor was used to finely chop the raw leaves and stems, which were then blanched for three minutes. They were strained, divided into a muffin tin, and placed in the freezer. Tomorrow the Kohlrabi "pucks" will be removed from the muffin tin, and kept in a freezer bag to be used as an ingredient for winter meals. The blanching liquid was delicious, so it was placed in a mason jar in the refrigerator for use in the next batch of soup.
Poking around on the Internet I discovered a recipe that cooked the diced Kohlrabi bulb like a Potato. Another recipe mashed cooked Potato with cooked Kohlrabi together. So I combined these concepts. The Kohlrabi was peeled and diced. Four medium potatoes were peeled and diced. They were cooked together, on the rack and steamer, in the Instant Pot for 16 minutes, natural release. They were removed and mashed together with about two tablespoons of butter. We had them for lunch.

This is a WIN! This combination is delicious, and since the Kohlrabi is very low in calories and carbohydrates, adding it to the mashed potato reduces both significantly. And we both like the taste of the combination much better than plain mashed potatoes.

There are five more Kohlrabi in the garden, almost ready to harvest, so we know what we are going to do with them! The bulbs we do not eat immediatly will be peeled, diced, then either blanched and frozen, or canned for winter meals. The leaves and stems will be chopped, blanched, and frozen in muffin tins for winter meals. The few bits left, mostly peel, will be frozen, to later be used with other vegetable scraps in the steam juicer, to make vegetable broth.

We have more seeds, so Attila is going to plant more Kohlrabi this week, for a late fall harvest. They are cold tolerant plants, so we have high hopes of a second crop.

As I am sitting here on the back deck, having had a wonderful lunch consisting of mashed Potato and Kohlrabi, topped with a dollop of sour cream, I am filled with a physical feeling of well-being. I put it down to Kohlrabi.

So far this long weekend, I have canned 8 jars of Dill Slice pickles, 5 jars of Zucchini-Pineapple, and 7 jars of Coleslaw. The easiest recipe of the three is the Zucchini-Pineapple, due to only four ingredients, and simple steps make. The Coleslaw is the the most intricate recipe, it involves finely chopping four vegetables, then brining the vegetables, so it has a few extra steps. But they are all easy recipes really, thanks to the Steam Canner. I will never willingly use a water bath canner again!

I will end here, add some pictures, and get this entry posted. I am enjoying the day immensely, sitting still on the back porch, it is still cool enough to do that at 2:00 p.m.! The breeze, the sunshine, the fresh smells of a summer day, watching the birds and bees cavort in the garden, and enjoying the flowers and plants that grow there, it is a lovely day.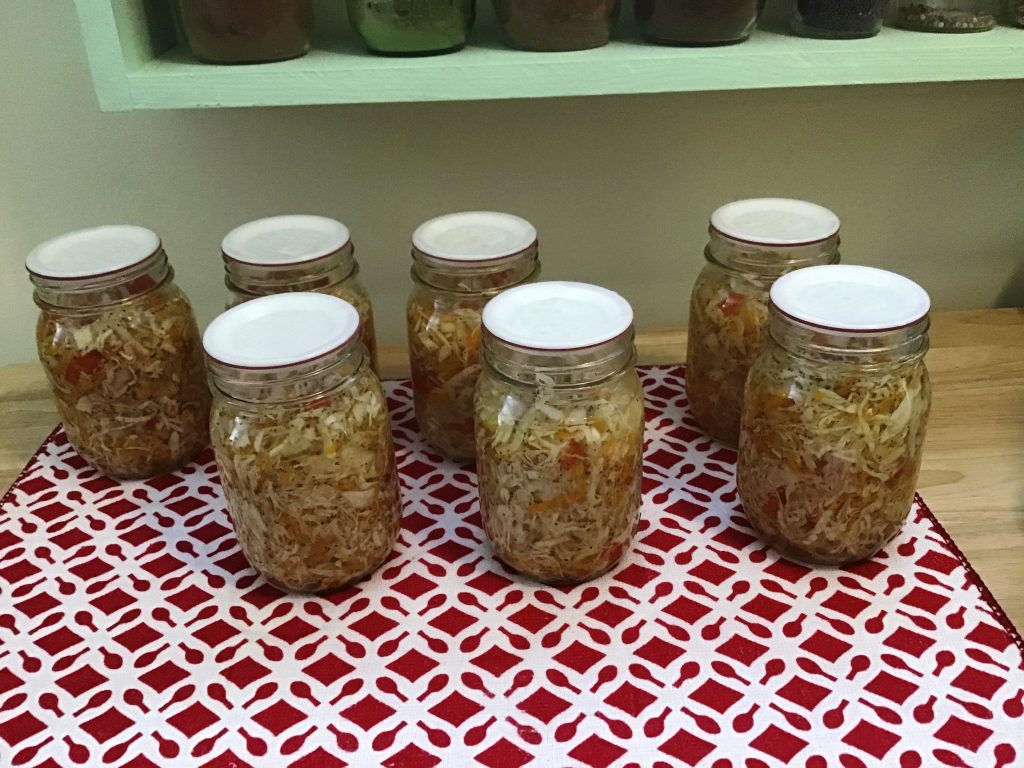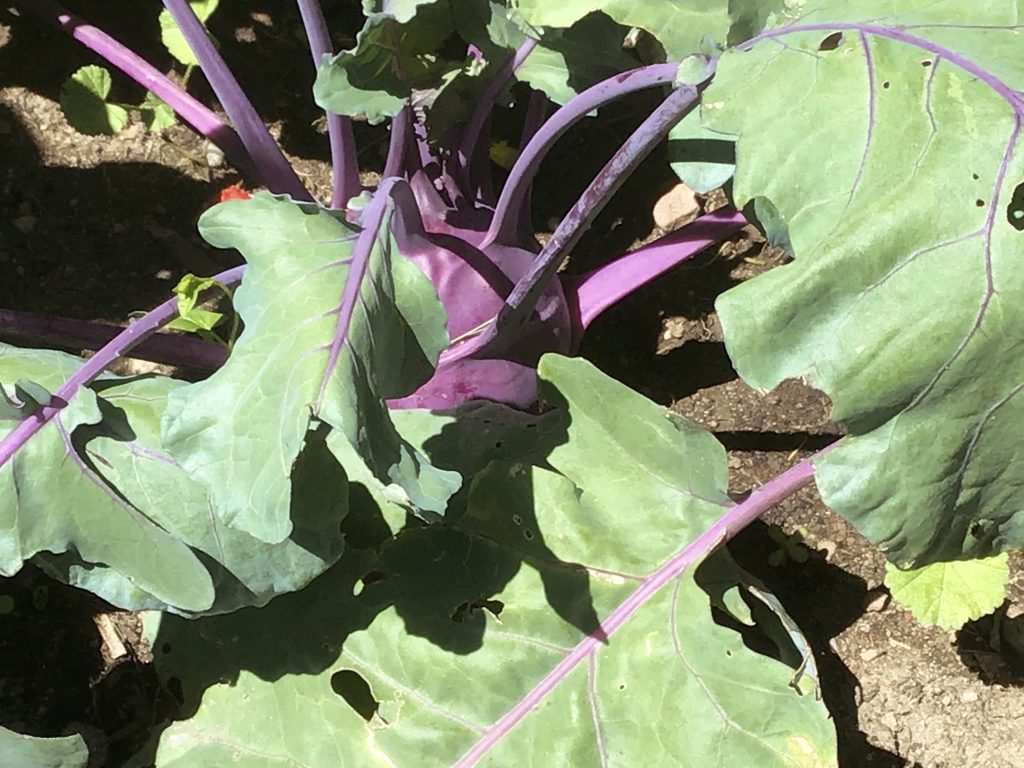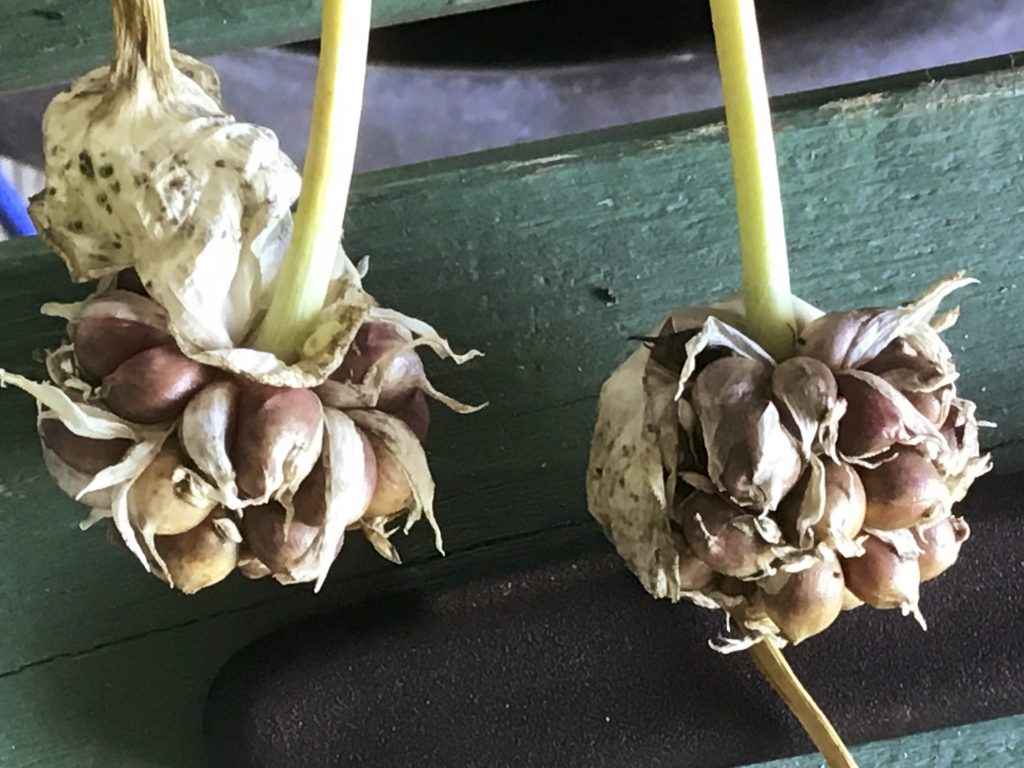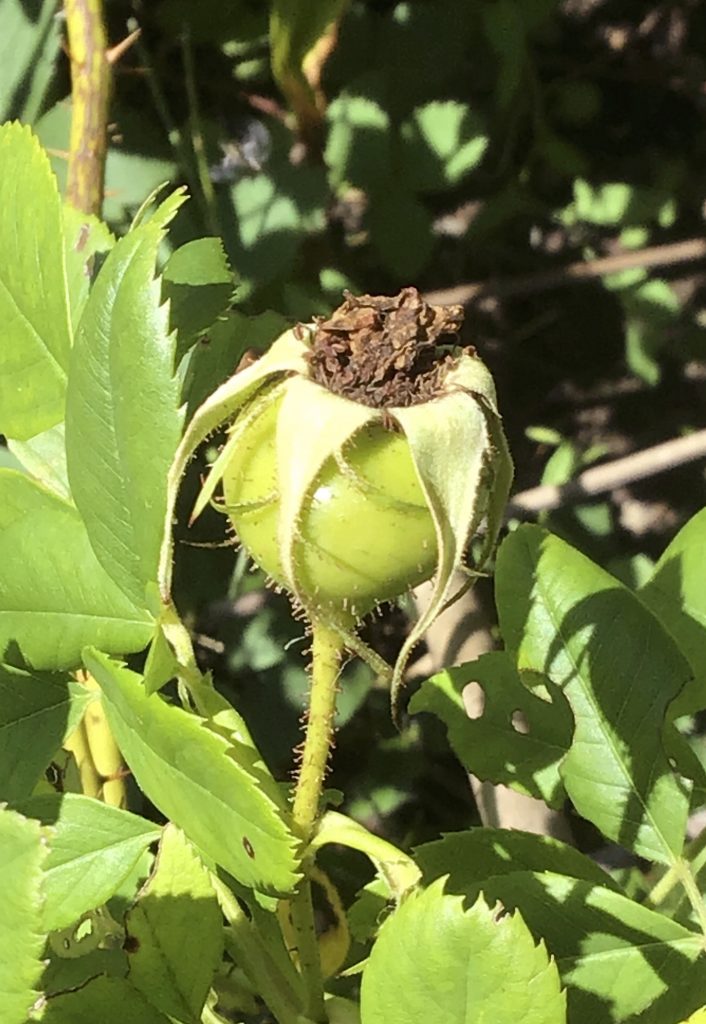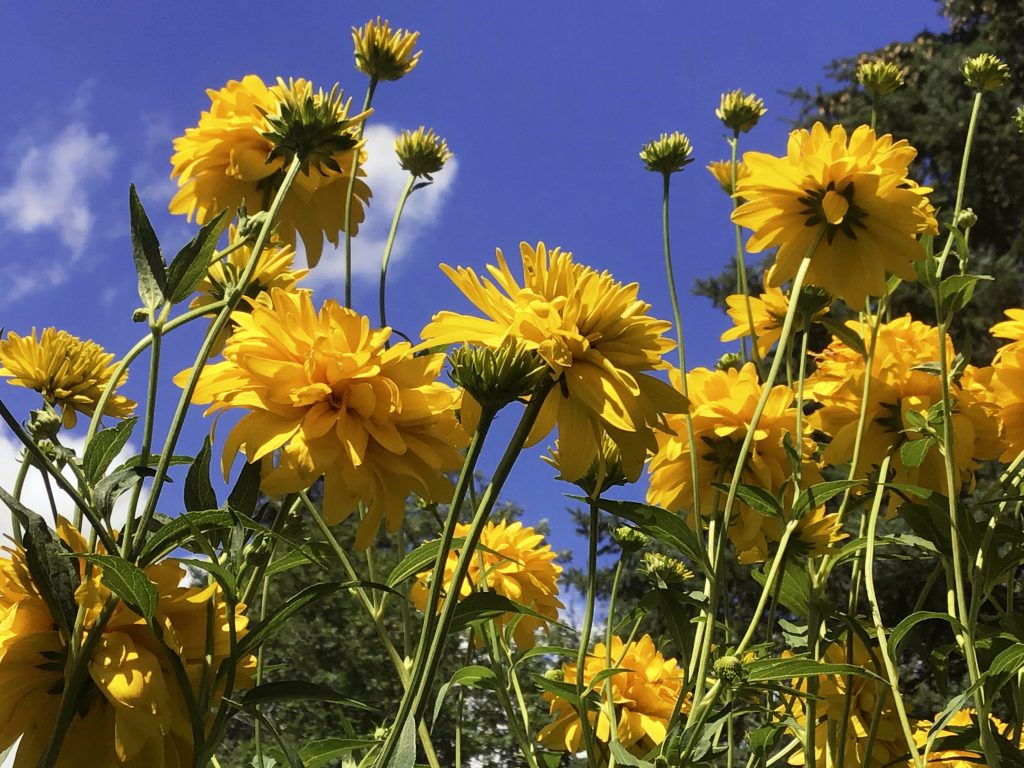 Worldly
Weather
26°C
Date: 1:00 PM EDT Monday 3 August 2020
Condition: Mainly Sunny
Pressure: 101.6 kPa
Tendency: Rising
Temperature: 24.9°C
Dew point: 18.9°C
Humidity: 69%
Wind: SSW 18 km/h
Humidex: 32
Visibility: 24 km
Quote
"Assumptions are the termites of relationships."
Henry Winkler
1945 –