In January we stopped bringing our mail as-is directly into the house. At first I misted it with hydrogen peroxide, following hand washing protocols. But it was soon impossible to purchase hydrogen peroxide, so that strategy was not sustainable. Then we setup a system of cardboard shelves to quarantine the letters for a week before handling them. But out of sight, out of mind, took over that strategy. Attila kept adding mail to the shelves, but wasn't taking it out. I luxuriously forgot that there was any mail. He did know what was coming in though, so only one tax bill snuck by us, and was not paid on time.

So today I took the sizable stack of mail, which had accumulated since January, and sorted through it. I paid the tax bill that had slipped by unnoticed, and the rest have to be processed, then filed. It is lunch time and I have only just got the initial sorting done on the pile, and I've been working on it since 7:00 a.m. this morning. Administration is one of my least favourite activities, but it needs to be done, and going forward I am hoping we can stay on top of it, so that six months worth of mail don't need to be dealt with all at once.

The day is lovely! The windows are all open. The garden is lush and happy, as we got a substantial rainfall yesterday, which filled the rain tank with about 900 litres of water. The garden of course, did not need to be watered yesterday, and will probably be good for today as well. This morning Attila brought in Swiss Chard for my lunch. I already have a half Zucchini, and the carrots we harvested last week. When I toured the garden this morning, I picked a few items to add to my lunch vegetable medley, Nasturtium Blooms, and a single pea pod.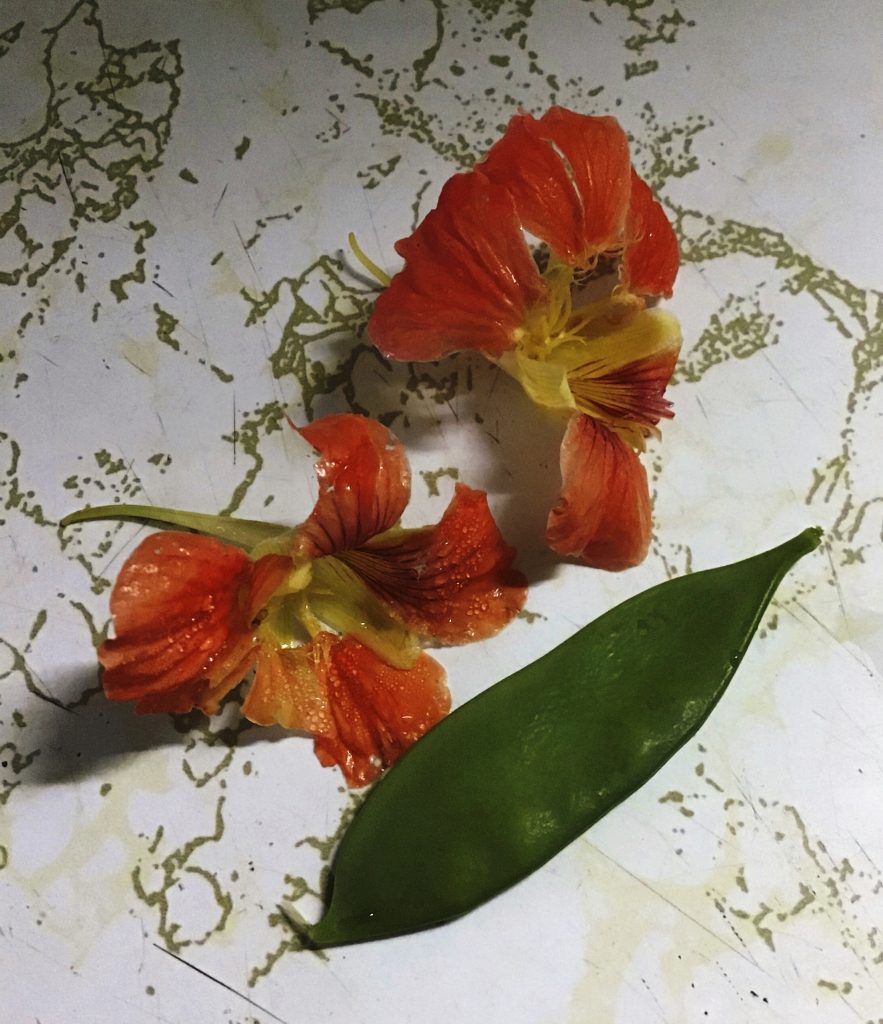 Worldly
Weather
26°C
Date: 11:00 AM EDT Friday 31 July 2020
Condition: Mainly Sunny
Pressure: 101.3 kPa
Tendency: Rising
Temperature: 24.2°C
Dew point: 18.4°C
Humidity: 70%
Wind: S 14 km/h
Humidex: 32
Visibility: 24 km
Quote
"There are people who, instead of listening to what is being said to them, are already listening to what they are going to say themselves."
Albert Guinon
1863 – 1923

I regard this habit as an intellectual handicap, and I try to be patient with handicapped people… which is hard with this particular issue.
It makes for sloppy, slogging conversations.
Also, if you do not listen attentively you limit your ability to learn.