Saturday, April 13, 2013
We were going to make a quick trip into town to fill a prescription, but it started snowing just after Attila got home from work. Maybe we will go tomorrow. The sun is supposed to shine tomorrow.
The ice storm was interesting. The roads were very bad yesterday. We kept our hydro service though. It flickered now and again, we held our breath and waited several times, but it kept going.
The ice pellets have been coming off the roof in great clumps. It has been a steady thump, thump, thump, all day long. It has accumulated on the deck and is about a foot thick. I will be waiting for that to disappear!
We have ravens living around our house. Yesterday I observed a raven consuming a chipmunk, just below the kitchen window. That bird was as big as a turkey. Eventually it stashed the remains of the chipmunk beside a fallen tree branch, covered it with leaves and wandered off on foot, into the bush to search for more food supplies.
I talked with Terra yesterday, on the telephone. She and Lares are renovating the bathroom in their new house. They keep finding more to do as they get into the project, mostly because the house is a century farm house and in need of TLC. Slowly but surely though, their bathroom is becoming functional again. It will be lovely when it is done.
Mist has taken to sitting on the back of the couch, just behind where Attila is sitting with his laptop. She sits and gazes over his shoulder at the computer screen. I could swear she is reading along with him! It is hilarious, and very sweet.
The weather people are predicting rainy, warmer weather. The rain I could do without, but the warm, well, hello and welcome!
Sunday, April 14, 2013
We awoke to a winter wonderland. Two centimetres of fluffy white fell in the wee hours. Black tree branches are outlined in white, yesterday's tire tracks through the ice pellets have disappeared under a blanket of white.
Terra sent a picture at around 2 a.m. this morning. She first took a shot of the spider. Then she woke up Lares to kill the spider. Then she put a loonie on the floor where the spider had been and took another picture. Then she put the photos side by side and emailed them. That spider was bigger than the loonie! Now that is a spider!
So Terra was awake in the wee hours.
I had a nice chin wage with Harriet this morning. She is busy cooking chick peas for a dish she wants to make today. She was able to rake her front lawn yesterday. She lives in the Niagara Peninsula, Ontario, Canada. Today, she said, she is going to rake the back yard. I am a little envious, the pictures below will demonstrate why that is.
Harriet said she had trouble sleeping last night.
After a difficult night, I had slept in, so we were off to a slow start this morning. I slept in until 7:30 a.m., something that only occurs a few times a year, at most.
I had trouble sleeping last night.
Funny to think that last night, in the wee hours, Terra, Harriet and I were all up and roaming, due to sleeplessness; all the time we were completely unaware of each other.
Attila and I took our trip to town right after breakfast.
Attila is our Grand Master of Supplies. He knows what we need, and just how much we should be paying for it. He had all the sales in town mapped out, so we navigated through the shopping trip easily. We picked up the prescription and headed home. And all of this travelling in wonderful, bright sunshine!
We found that cameras were on sale, and it was just too difficult to resist. We bought a "bridge" camera, some great features but a lot of user friendly features for the non-professional. I've been playing with it all day long. Attila will use the old camera, as it is just the size he prefers, it fits in his pocket. The new camera, a Fuji FinePix S4200, is larger and much heavier.
We took the cameras out for a walk in the sunshine. Rubber boots were definitely in order, lots of mud and snow on the roads. As we were walking out of an unserviced road, we met a family walking in, probably going in to check on their cottage. They knew what they were doing, they all wore rubber boots!
Our Sunday Walk, April 14, 2013
Great White Retreat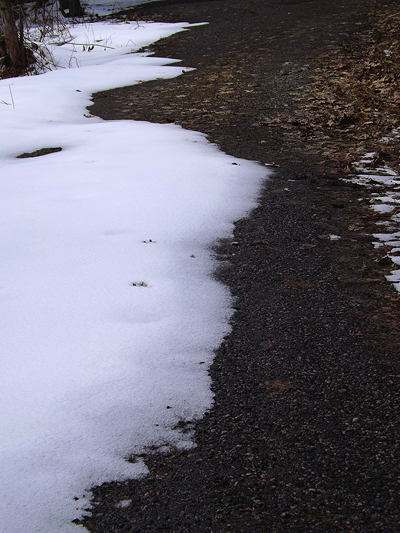 Ice Lace
Loose-Your-Boot Mud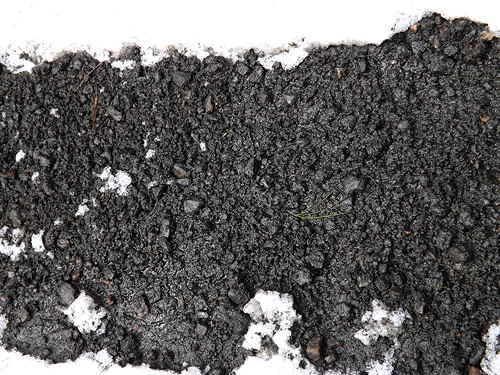 Plow Droppings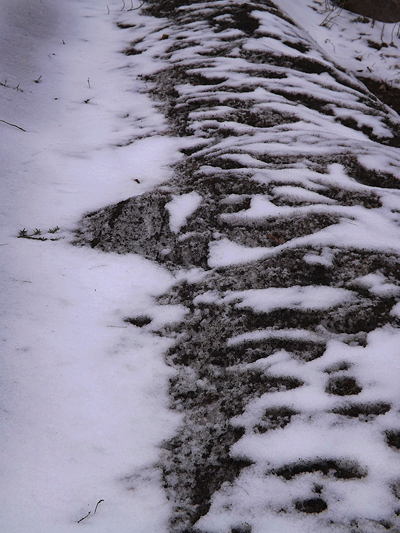 Transition
Across the Hills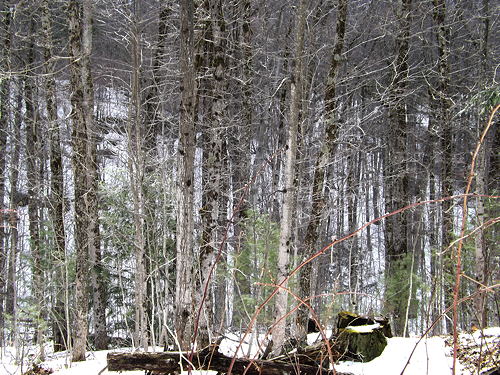 The Neighbours Bonfire To Be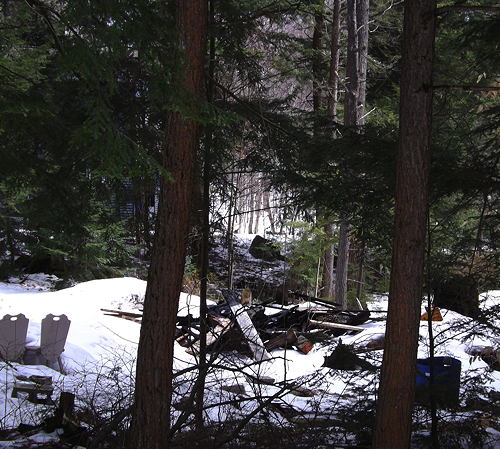 They Lost Interest Long Ago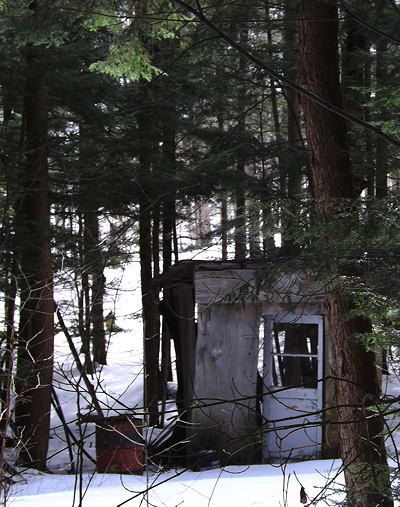 Worldly Distractions
Weather
1 °C
Condition: Precipitation
Pressure: 101.0 kPa
Visibility: 16 km
Temperature: 1.4°C
Dewpoint: -0.5°C
Humidity: 88 %
Wind: WSW 5 km/h
Quote
"Far away in the sunshine are my highest aspirations. I may not reach them, but I can look up and see their beauty, believe in them, and try to follow where they lead."
Louisa May Alcott