A quiet day with pencils. And rhubarb.
A Doodle: Language Waves

A Proem: Trying To Reach You

I don't swim anymore.

I remember it though. I remember the cool smooth press of cold water, moving softly, slowly over my skin. I remember the light escaping with each movement, reaching back into the sky. I remember how sound moved away from me as I submerged.

Sometimes trying to reach your shore is like swimming. With every word the light of meaning reflects into the stars. Forward, forward through transparent pressure, I move towards the distant sound of your voice.
From the garden.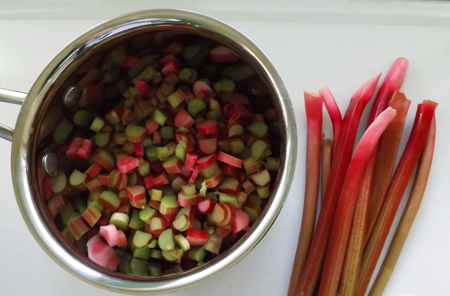 Worldly Distractions
Weather
The Little House in the City
24°C
Date: 3:00 PM EDT Tuesday 26 May 2015
Condition: Mostly Cloudy
Pressure: 101.8 kPa
Tendency: falling
Visibility: 24 km
Temperature: 23.9°C
Dewpoint: 17.5°C
Humidity: 67%
Wind: SSW 17 km/h
Humidex: 30
The Country House
28°C
Date: 3:00 PM EDT Tuesday 26 May 2015
Condition: Mainly Sunny
Pressure: 101.6 kPa
Visibility: 16 km
Temperature: 27.9°C
Dewpoint: 15.2°C
Humidity: 45%
Wind: WSW 11 gust 30 km/h
Humidex: 32
Quote
"Always do right. This will gratify some people and astonish the rest."
Mark Twain
1835 – 1910
[Once, during a performance review I underwent while teaching individuals with disabilities, I was criticized severely for "always doing the right thing". It was the only criticism the director had of my work. I had a hard time believing that the director actually said that to me, and meant it. I was, as Mark Twain says, astonished, and deeply disturbed. Either the culture has morphed into something unrecognizable since Mark Twain was alive, or he was cloistered from what really goes on in the world of ambition and competition.]