Attila and I are still hard at work preparing our home for new owners. Today Attila installed new light fixtures in a dimly lit stairwell, it makes a spectacular difference. He continues to tidy up the gardens, and continues to maintain the yard.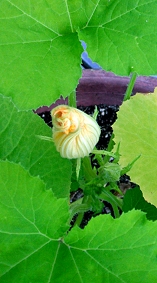 I baked bread today. It has been hot, it was hot today, but we needed bread. We can find bread that I can eat, but we have to drive for over half an hour to find a store that stocks it. Nothing for it but to put the Nesco out in the porch and bake the bread outdoors. In this heat I will not use the indoor oven for any reason at all!
I've been cleaning cobwebs in and around the screened in porch, they accumulate quickly. I also have setup a daily routine for myself, where I make the bed, wash and dry the dishes, shower, do laundry, sweep and do a quick clean in the bathrooms in the early morning. I feel I need to get these tasks done before eight in the morning, as I might be called out to work, and someone might want to look at the house before I could get those things accomplished.
The most difficult challenge is keeping my desk clear! I accumulate all sorts of odds and ends while working on my projects throughout the day, usually this clutter is piled high on my desk. Not anymore! Nothing but clear desk surfaces now. However, I have to really work at it to keep the clutter from reestablishing itself.
This evening Attila begins painting the main living area of the house. We have been here for over six years and are just getting to this project. Better late than never I suppose. It will take Attila more than a week, working every night after work until he falls asleep, to complete this task.
We are working hard right now on our house. Soon, very soon, our focus will shift to where we are going. I know that as soon as that happens I will lose interest in our present home. Hopefully we will have made all the necessary tweaks and setup the necessary routines before our focus shifts.
Worldly Distractions
Weather
27 °C
6:00 PM EDT Sunday 11 July 2010
Condition:Mostly Cloudy
Pressure:101.0 kPa
Visibility:16 km
Temperature:27.0°C
Dewpoint:15.9°C
Humidity:50 %
Wind:S 15 km/h
Humidex:32
Quote
"Remember when life's path is steep to keep your mind even."
Horace
(65 BC – 8 BC)