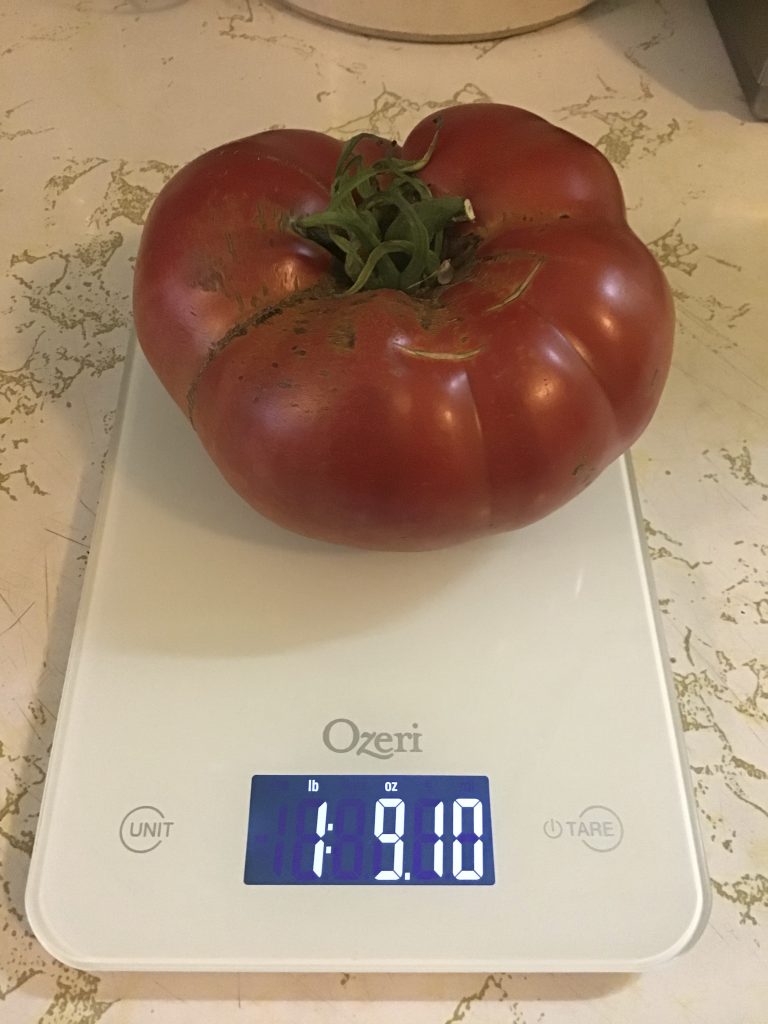 The first week of September has been a busy one.
Attila and I seldom go out for entertainment, it has been years since we attended a Van Gogh exhibition in Ottawa, I think that was the last time we spent our resources on something that would be considered "entertainment".
And yet, we are entertained.
Our life entertains us. Sometimes this is a very quiet, slow affair. Other times it is intensely engaging. September has been intensely engaging.
It began with purchase of a half bushel of Red Shepherd Peppers at a local grocery store. These come up for sale once a year, around this time of year. Last year I made Tomato Red Pepper Sauce with them, there are only two jars left of the 44 I canned last September.
This September I roasted the Red Shepherd Peppers, and oh my they are good. I froze the roasted peppers. It was a lot of work, but well worth it.
The very next day I canned 4 500-ml jars of Cherry Bomb Tomatoes, and 4 1 liter jars of Tomato Sauce, using garden tomatoes. As well Attila and I diced and blanched two purchased bunches of celery, which we froze. Then I canned 4 250-ml jars of fresh peach syrup, with purchased peaches, which is wonderful over ice cream.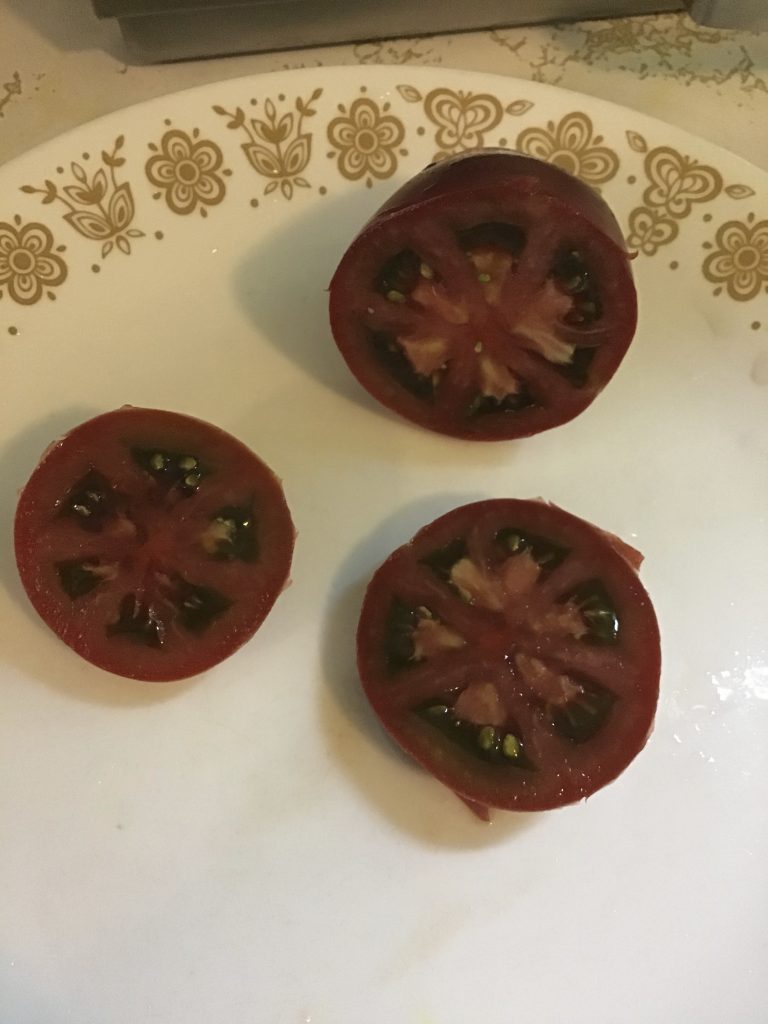 Yesterday I experimented with a new recipe for pizza sauce, using our garden tomatoes. On Friday we made a pizza, the sauce got a two thumbs up, wonderful stuff. So when another big basket of garden tomatoes were ripe and needed to be processed, I made a larger batch of pizza sauce. It simmers on the stove-top all day, reducing in volume, increasing in flavour. I froze 8 containers of Pizza Sauce, and there will be more to come if the garden keeps producing tomatoes.

Today, well today I thought we would begin to wind down. I was wrong. More garden goodies came out of the garden. I canned 2 3/4 500-ml jars of Zucchini Relish, and 2 500 ml jars of Sweet Cucumber Pickles. I have to say the English Cucumbers, that Attila is growing in the garden this year, are delicious, so much nicer than store bought.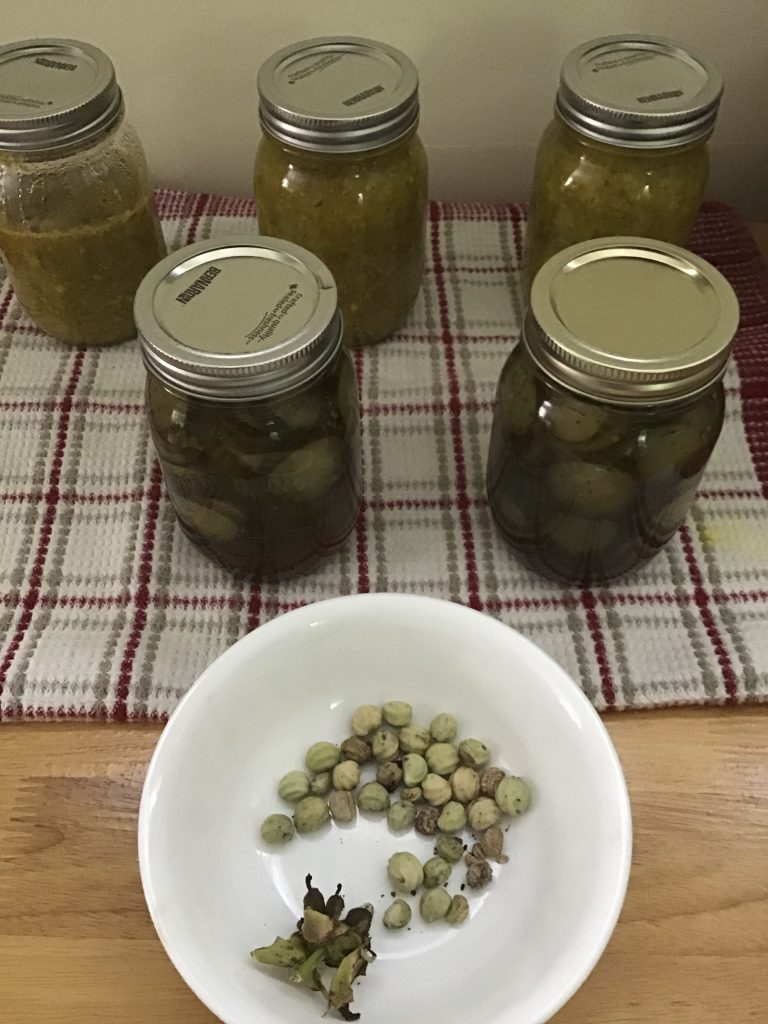 When I finished the canning, Attila and I blanched and froze three 2-cup bags of Scarlet Runner Beans. Then we diced, blanched, and froze two bunches of purchased celery. Then we shredded, blanched, and froze six bags of cabbage, for Borscht this winter.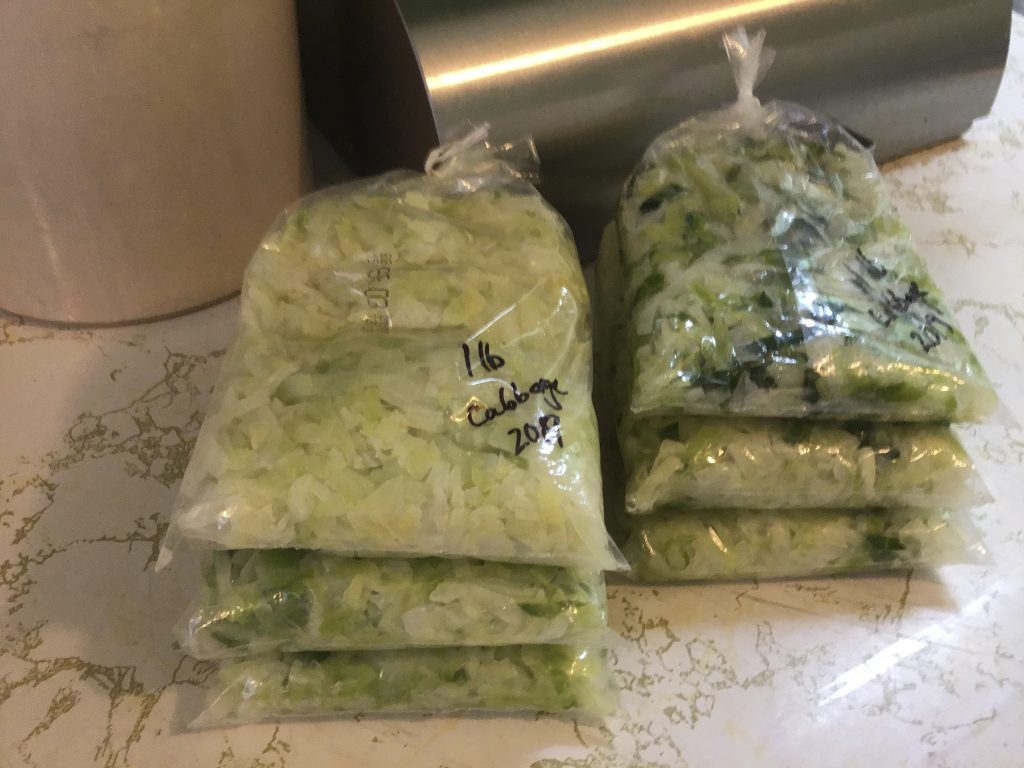 Why would be buying things like peppers, celery, and cabbage, to preserve. Well, these are grown seasonally in Canada, and if we want to eat local products this winter, we will have to buy them now, when they are fresh from Ontario farms. The other advantage in doing this is that we capture that freshness, and prefer the food we preserve to what is on offer at the grocery store over the winter, as it comes out of commercial storage units.

The rest is from our garden, definitely seasonal. It is harvest season, and we are putting food by for the winter months when nothing grows in our garden, or on the land in Canada. In the winter greenhouse produce is all that is available that is local, the rest comes out of storage. We are thrilled to have our produce to preserve, and feel extremely lucky to have the space for a garden, the time to garden, the materials to garden, and the health to garden. It is mostly Attila who does the gardening though, he has worked hard all spring and summer to provide us with this bounty. My modest two raised beds did provide lots of food, spinach, beets, peas, strawberries, peppers and tomatoes. The second planting in my raised bed may or may not yield, the outcome is weather dependent. But if the the fates allow my raised bed will be providing us with green beans and cucumbers. Fingers crossed.

So that is what we do for rest and relaxation. Kinda weird I guess, but it makes us happy. And we really do enjoy the "fruits" of our labour all winter long.
Worldly
Weather
16°C
Date: 6:00 PM EDT Sunday 8 September 2019
Condition: Mostly Cloudy
Pressure: 102.1 kPa
Tendency: Rising
Temperature: 16.4°C
Dew point: 10.8°C
Humidity: 69%
Wind: N 20 km/h
Visibility: 24 km
Quote
"Do what thy manhood bids thee do, from none but self expect applause;
He noblest lives and noblest dies who makes and keeps his self-made laws."
Sir Richard Francis Burton
1821 – 1890