Here is one for the books, or the blog. I was just sitting here at my computer working on my book, when I heard the garbage collection truck coming down the street. Normal. Then my mind wandered and I found myself thinking, "well here is another Monday morning, another week begins." What! This is Friday, the beginning of a weekend. My week was pleasant enough that I unconsciously equated it with a weekend. This is a first. Wow, pinch me!
Last Sunday night Attila loaded about a third of the combustible debris from the old garden shed into Tank, and we took it to the Rideau Camp, where I burned it to ash. Then on Wednesday, when Attila arrived home from work, we repeated the exercise, then we had two thirds of the job done. Last night Attila loaded the last of the combustibles into Tank and off we went once again, and I burned all of that to ash. The entire garden shed has been reduced to a pile of ashes.
Garden Shed before. Actually, what you see in the picture is mostly the siding and the plastic roof, which we didn't burn but will be taking to the landfill site. It was the wood holding all this together that we carted out to the Camp to burn.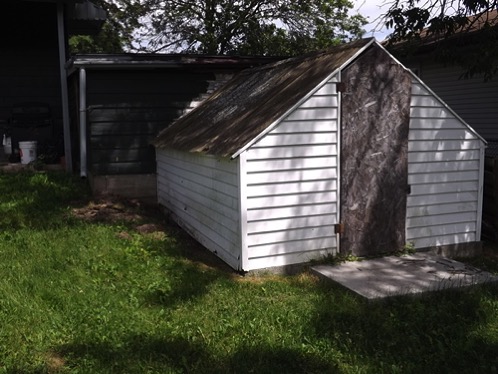 Garden Shed after.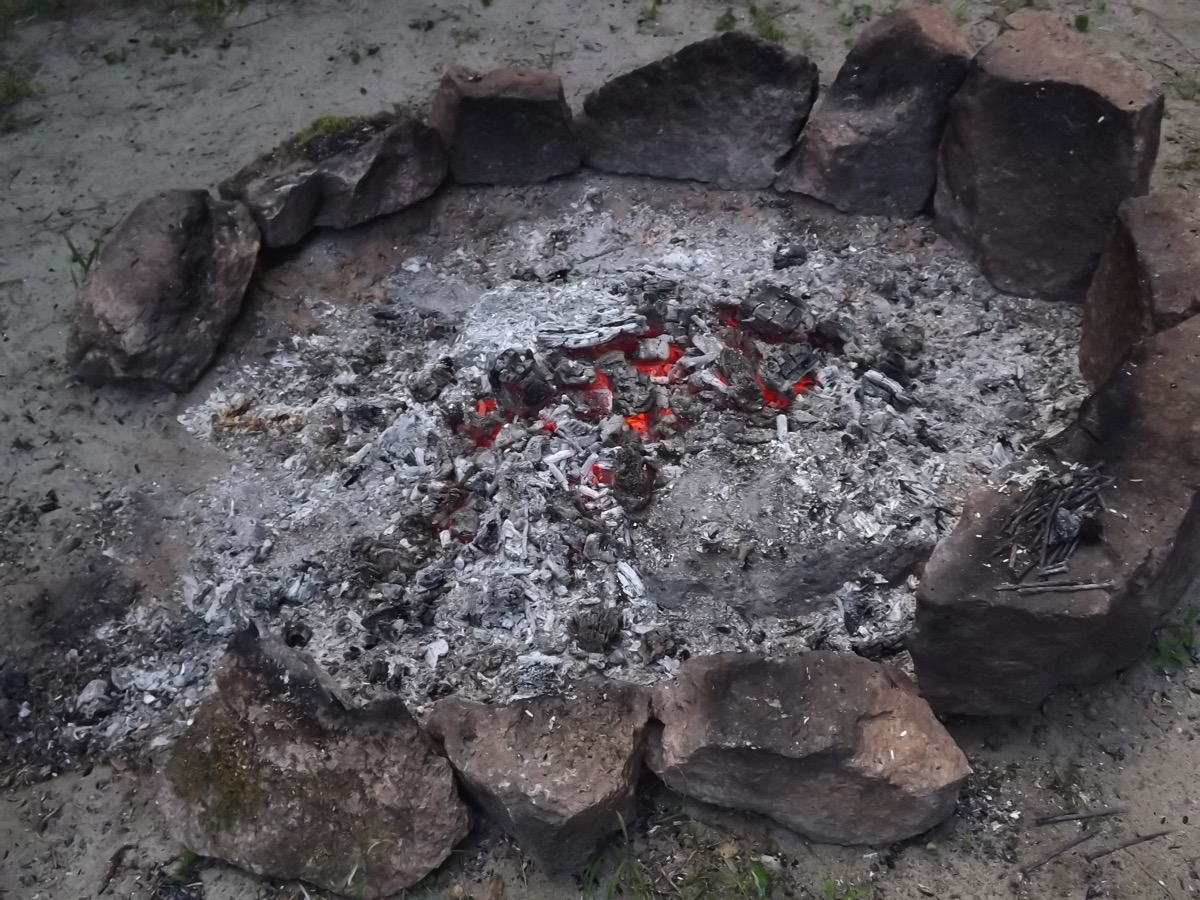 My Mom is doing very well. Mom likes hot weather, so the now that the summer has arrived she is in her element! I am missing her!
Sunny and Sky, the preemie Grandbabies, are doing well. Terra is looking very happy.
This weekend we will be focused on moving the shed project along. This morning, after I hung a load of laundry on the clothes line in the back porch, I took a tote and filled it with wood chips that were left after Attila hauled away all the combustible wood from the former garden shed. It was quite a mess, which took about an hour of bending down to the grass to pick out the bits and pieces. My back told me in no uncertain terms that that was enough of that for the day, so I will postpone hoeing the garden until early tomorrow morning. When it is hot, I try to go for my daily walk and do any outdoor tasks before 9 a.m. when the temperature begins to ascend.
Tonight, well tonight our big excitement is making croutons. We can turn on the oven and the air conditioning at the same time, when the hydro is half price after 7 p.m.
Worldly Distractions
Weather
21°C
Date: 1:00 PM EDT Friday 24 June 2016
Condition: Mainly Sunny
Pressure: 102.0 kPa
Tendency: rising
Visibility: 24 km
Temperature: 21.1°C
Dewpoint: 13.2°C
Humidity: 60%
Wind: SSE 13 km/h
Humidex: 24
Today
Sunny. High 27 except 21 near Lake Ontario. Humidex 30. UV index 8 or very high.
Tonight
Clear. Low 12.
Sat, 25 Jun Mainly sunny. High 28 except 22 near Lake Ontario. Humidex 31.
Night Clear. Low 14.
Quote
"It is our choices…that show what we truly are, far more than our abilities."
J. K. Rowling