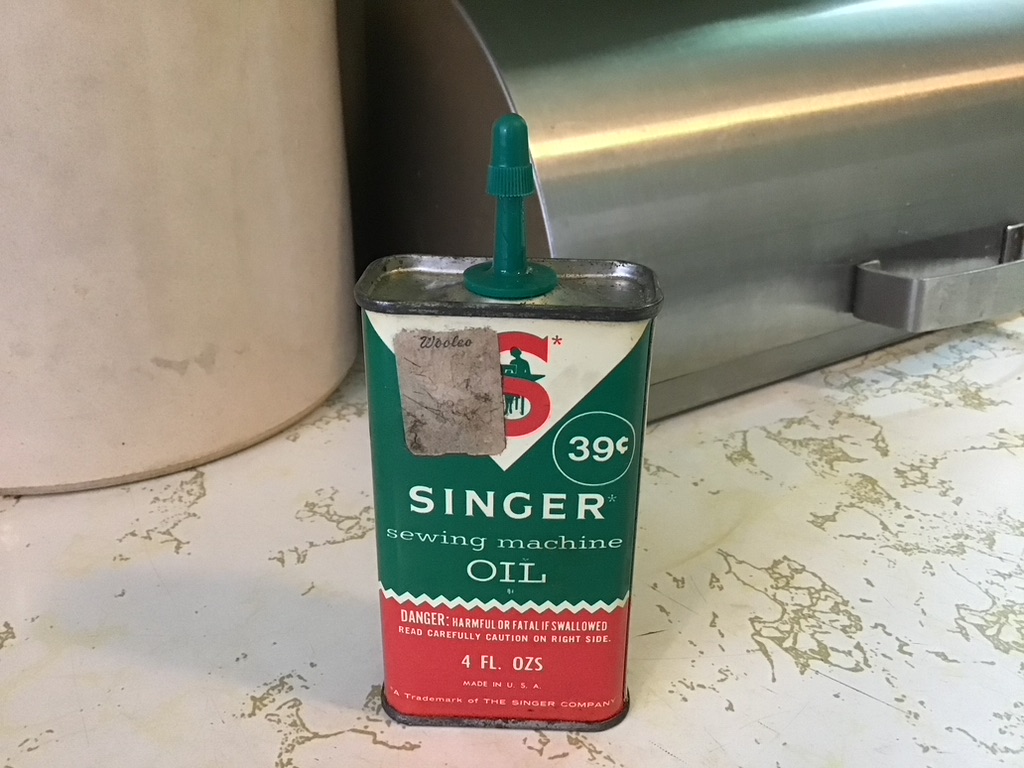 Attila is hard on clothes. He is a very physical person, in that he moves all of the time, even when he is asleep. His trousers take a real beating. Yesterday we discussed what would happen when he is called back to work, which is terrifying because we are both in high-risk-for-complications categories. In the event that he must reenter the manufacturing building where he works/worked, clothing becomes an issue. We want him to have an outfit for each day of the week, one that can be stripped off as soon he arrives home, and thrown into the washing machine. This means he must have five to seven discrete outfits to wear to work. Currently he only has two.

We won't be purchasing any new clothes, our new budget will not allow such an extravagance. So Attila rummaged through the bottom of his closet and found three pairs of retired pants that were torn and tattered, that are 16/17/18 years old. Yesterday I spent the day repairing those pants, and adding patches where needed. Unfortunately one of the pairs needed patches of considerable size, and I don't have suitable fabric to cut up for the patches, so that pair is sitting on my sewing pile, waiting for the opportunity to get a worn out used pair of black jeans for fabric, so that I can mend the pants.

Since we were still short one to three pairs of pants, Attila dug further. He found four pairs of worn out pants, of newer vintage and lower quality than the older pairs. I will be working on those pants for the next week or so, to bring them back into service. The lower quality makes repairs a lot more challenging to perform.

The sewing gets very tricky when the fabric is worn and frayed around the zipper opening. My sewing machine is not an industrial strength model, so stitching through thick layers of heavy fabrics is very challenging. I've managed to repair the flys on two pairs of pants so far, it takes a long time to accomplish.

My sewing machine is old, purchased in 1969, a Lotus Elna. It is a fantastic machine, Swiss made, and has worked flawlessly until this month. When I was making our face masks it stuck on the zigzag stitch, and would not convert to the straight stitch. This round of mending, the straight stitch is working just fine, so my machine is back to normal. Thank goodness.

I decided to give the sewing machine a cleaning and oiling before using it yesterday. Fabric fluff collects under the shuttle cover and the needle throat plate, and is easily removed with a small brush. The sewing machine oil is an amazing product. I purchased it at Woolco, just after I purchased the sewing machine in 1969. The oil can is still about half full, and it oils the machine as well as it did the year I bought it.
Worldly
Weather
11°C
Date: 10:00 AM EDT Wednesday 29 April 2020
Condition: Mostly Cloudy
Pressure: 101.9 kPa
Tendency: Rising
Temperature: 11.4°C
Dew point: 0.2°C
Humidity: 46%
Wind: E 17 km/h
Visibility: 24 km
Quote
"A stupid man's report of what a clever man says can never be accurate, because he unconsciously translates what he hears into something he can understand."
Bertrand Russell
1872 – 1970

This is why I am so very careful about which sources of information to take seriously, the few news sources recognize their own shortcomings. So much of our "information age" is almost pure inaccuracy, offered up as expert advice by ignorant people.