Happy New Years to all.
Welcome 2022, glad to see you!
I hope this year brings all health and a wealth of energy to navigate the challenges and joys that the year might bring.

I hope too, in regards to the Covid-19 Pandemic, that since the virus is coming in like a lion in many parts of the world, that it will go out like a lamb everywhere in 2022!

We are quietly carrying on here at Mist Cottage.

Our New Years dinner this year will consist of Sausage Patties on homemade Whole Wheat Bread, topped with assorted condiments, including home canned Dill Pickles. On the side will be home canned Coleslaw, and homemade Egg Rolls (commercial egg roll wraps). The dipping sauce for the Egg Rolls is a new recipe to me, Thai Sweet Chili Sauce. The commercial product is full of glucose/fructose, which I avoid. I canned three jars on Thursday, so that it would be ready for dipping the Egg Rolls today. The steam canner is worth its weight in gold, as projects like canning three 250 ml jars of sauce can be easily accomplished. Using a water bath canner for this project, the amount of water used, and time spent, would be a deterrent.

Today Attila harvested the last of last years produce from the garden. This is the last of our 2021 garden produce, harvested on January 1, 2022.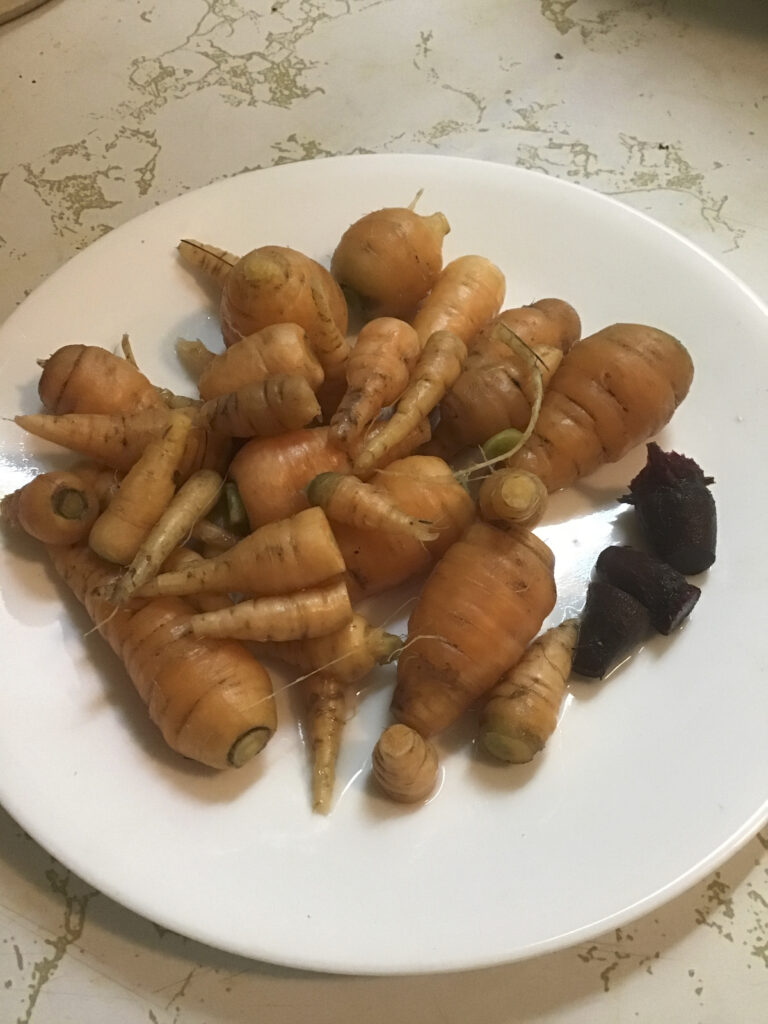 Worldly
Weather
Updated on Sat, Jan 1, 1:55 PM
2 °C
FEELS LIKE -1
Overcast
Wind 11 N km/h
Humidity 97 %
Visibility 6 km
Sunrise 7:43 AM
Wind gust 16 km/h
Pressure 100.5 kPa
Ceiling 300 m
Sunset 4:39 PM
Quote
"All truths are easy to understand once they are discovered; the point is to discover them."
Galileo Galilei
1564 – 1642