It is a whirlwind around here! Harvest season is always intense, and this year it is even more intense than most. Attila started the garden during the lock-down, while he was laid off work and had time and enthusiasm. It is the most ambitious garden yet. He has been back to work for months now, but the garden doesn't know that, and is going like gangbusters. I am canning almost every day and other from-scratch activities in the kitchen haven't lessened during this busy time.
Saturday: Swiss Chard blanched and frozen
Sunday: Tomatoes canned
Monday: Zucchini-Pineapple canned
Tuesday: Tomatoes canned
Wednesday: Dill Slices canned
Thursday: Breakfast Buns baked & filing (still working on the mail that backed up through March/April/May/June)
Friday: planning on canning tomatoes, and milling whole wheat flour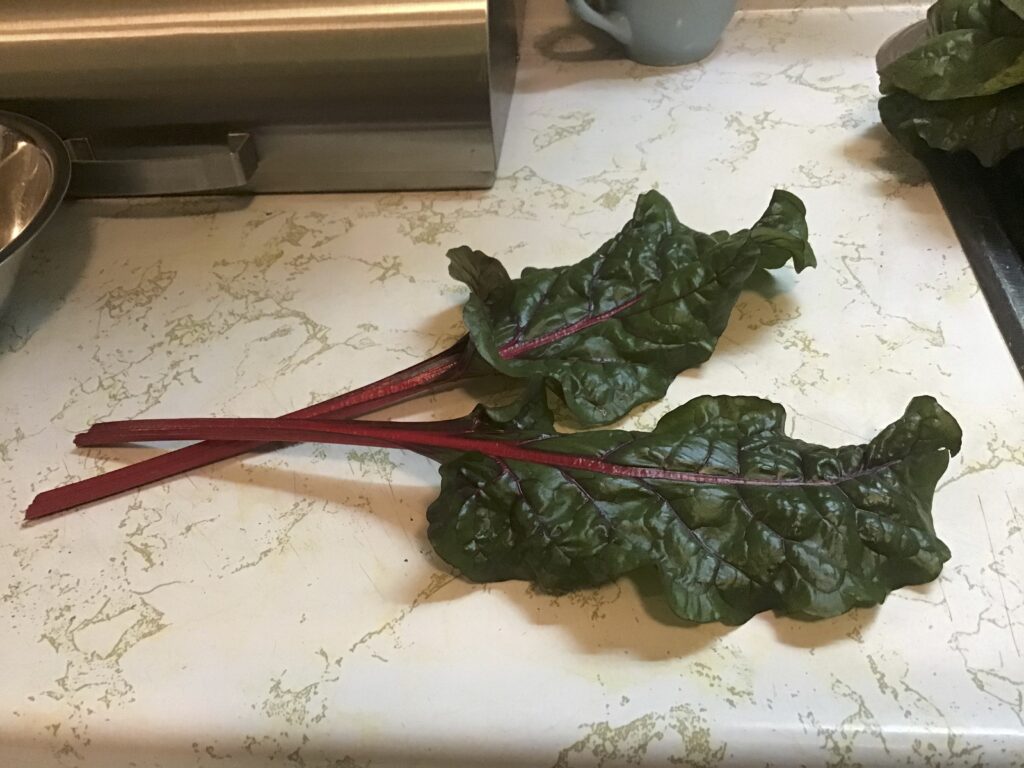 I anticipate that I will be canning most days until November. The canner is seldom full, usually only three jars, which is the beauty of the steam canner, so easy to do small loads. It is great to reach the ideal of canning produce fresh, as it comes in from the garden. The steam canner sits on the stove during harvest season, it isn't worth putting it away since it will be used again the next day.

The basement organization is progressing very slowly. I think I have the containers organized. Containers are such a big deal for home food preservation, they take up a lot of space whether they are full or empty. I think they are now setup so that if I need something I won't have to look for it, I'll know where it is, and I can quickly go and get it.

So that is the food pantry area organized, but not complete until harvest time is over, and the container area organized. But there is a lot more to organize down there! I work on it in fits and starts, as I take breaks from canning, freezing, and dehyrdrating.

Although it is insanely busy in the kitchen right now, I know when the pace slows I will miss this frenzy of activity.

The flowers continue to bloom in the garden. The Nasturtium has come into its own, but is hidden from view by the Borage, a design error that will be addressed next spring. For now it blooms in quiet privacy. The Heliopsis is still in heavy bloom, a huge burst of sunshine yellow, six feet in the air. Another burst of sunshine further into the heavens is the Sunflower, nine or ten feet up in the air. I love the Sunflower leaves for the way that they wave playfully in even the slightest breeze. The last Gladiolus is blooming. It had been beaten down by the rain and high winds yesterday, so it was cut and brought into the house where it cheers the kitchen. The Scarlet Runner Beans are magnificent this year, particularly those planted in the raised bed. Every morning the Hummingbirds hover and play around the scarlet blooms. And the bonus is tasty green beans for the table and freezer. Our Morning Glories grew and climbed the pea netting, but they have not bloomed. Attila feels they need a shadier location.
<whinge>

We don't think about this situation all the time, it is just always there, lurking in the shadows. I think many, many people have worries related to current events, we are two of many.

Over the last few weeks Attila did a fall planting in the garden, of Cabbages, Spinach, and Kohlrabi. I have my fingers crossed about the the Kohlrabi, having discovered that I love it. We cannot buy Kohlrabi at the grocery store where we order our food for pickup, which is so very disappointing.

Attila continues to go to work daily, but the toll it takes on him increasingly concerns me. He begins the week well enough, but by Monday evening his spirit is dampened, by the end of the week he is a faded version of himself, exhausted, wilted. They have lost staff where he works, many workers over 65 with pensions chose not to return after the lock down in March. Attila has been under tremendous pressure to increase his workload to compensate for the company being short staffed, taking up additional tasks, not being allowed to work overtime to accomplish it all, which is tiring. He also needs to wear a mask, which he does, he wears it all the time. He has health issues that make mask wearing exhausting. And then there is stress, since so many of his younger coworkers are not following protocol with their masks, not bothering with them at times… the self-centered, heartless little beasts that they are. (Did I say that unkind thing… wow, I guess this is bothering me more than I thought!) The diligence needed to keep himself safe is very wearing. All in all, by the end of the week, Attila comes home to sit on the back porch, wearily staring into the sky, on a Friday evening after work. He bounces back eventually, but it seems to take longer and longer as the weeks go by. I think our government has abandoned consideration for older workers.

Quite frankly the situation feels like a Dickens novel: ""If they would rather die," said Scrooge, "they had better do it, and decrease the surplus population." Perhaps that sentiment never really disappeared from the echelon's of the "successful".

Well that is the terrible part of life at the moment, it could be worse, as at present we thankfully have our health, as precarious as that seems at times. We carry on as if our efforts will allow us to survive the pandemic.

</whinge>

Stay safe dear friends!
Worldly
Weather
22°C
Date: 2:00 PM EDT Thursday 3 September 2020
Condition: Mostly Cloudy
Pressure: 100.8 kPa
Tendency: Falling
Temperature: 22.3°C
Dew point: 18.4°C
Humidity: 78%
Wind: SSW 27 km/h
Humidex: 29
Visibility: 24 km
Quote
"You must have a room, or a certain hour or so a day, where you don't know what was in the newspapers that morning… a place where you can simply experience and bring forth what you are and what you might be."
Joseph Campbell
1904 – 1987

Something to remember as we live through "interesting times".