Dehydrated Mushrooms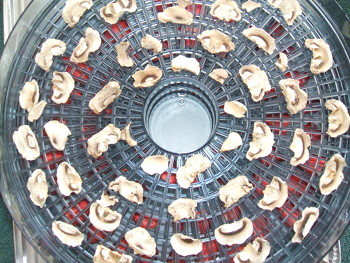 Dehydrated Strawberries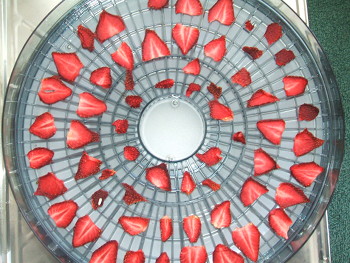 Applescript is fun. In the same way mathematics was fun in high school. Love math, loved it.
Projects on the computer take a lot of time to setup. For example, with the genealogy project there are several software programs that need to be setup at the very beginning. Applescript will create a clean desktop area that will display only those programs, opening them automatically to the windows needed to begin work.
The learning curve on simple applescript is a short one. However, to use it to control the internal workings of a program is much more complicated.
Three clean workspaces are now created on the computer, one for genealogy, one for editing this journal, and several identical scripts to edit web sites.
The lure of mathematics and computer coding is that they are finite systems, the rules are plainly laid out and it is a game to follow them, try to manipulate them to do things you want them to do. No animals are harmed during this exercise, nor are any people hurt. Pure fun, no politics, no real world repercussions. Of course, mathematics and computers can be used as tools for good or evil, and there are repercussions when that happens. Since my activities do not stray beyond my small, insignificant, little life, no harm done.
The mushrooms and strawberries that were dehydrated at the same time, in the same appliance, turned out very well. It only took about eight hours to turn the juicy slices into almost weightless little morsels of flavour.
Tech Note:
Moutain Lion
Mission Control
How to Change the Background Image in each desktop.
Navigate to the desktop you want to change. Right click on the current background image, select Change Desktop Background, select a desktop image. This failed for me on the first try, every time! BUT, when I immediately tried a second time I was able to change the desktop image successfully, every time.
Worldly Distractions
Weather
-4 °C
Condition: Mostly Cloudy
Pressure: 101.6 kPa
Visibility: 16 km
Temperature: -4.3°C
Dewpoint: -11.0°C
Humidity: 60 %
Wind: NW 21 gust 34 km/h
Wind Chill: -11
Quote
"Virtue is choked with foul ambition."
William Shakespeare
1564 – 1616