Life has been very quiet since our visitors left on Tuesday. Which is a good thing really, quiet is good; just a little on the quiet side is all.
The weather has been sunny, so that we have been able to proceed with the deck staining project. On Wednesday night Attila applied the second coat to most of the deck, and last night he finished the job. Hopefully this penetrating stain will last through the winter!
Luna brought a very large zucchini with her when she visited, and left it here for us. I used half of it, with some carrots, onion, garlic and olive oil, to make a soup. The other half was cut into medallions and baked as Zesty Zucchini, which is very good. The soup, well it was palatable, but nothing to write home about.
We have gathered together all the materials we think we need to proceed with the toilet installation at the little house in the city. It will be tricky, we will only be visiting overnight on our next visit. I do not relish staying in a house with no toilet! We get there late in the day on our overnight visits, so we won't be installing the toilet until the following morning. Tricky! Thank goodness there is a McDonalds restaurant, an all-night gas bar, and a WalMart within easy driving distance; we will need to visit their facilities I am sure.
I think this is the worst of the renovation at the little house in the city. We knew the bathroom was truly a disaster, but we were hoping we could get the old toilet out and the new in quickly. That did not happen. Better luck next time!
I have been posting away on Facebook and have to admit that it is the most depressing place to spend time, in my life. I like reading the postings of others, as they alert me to all kinds of truly interesting things on the internet. That is a plus. Be that as it may, the depressing aspect is the "social" aspect of the media. It isn't really "social" at all. It seems more to me like a bulletin board, sitting out in the wilderness, in the rain, with signs of recent human activity pinned in brightly coloured notes all over it, but no sign whatsoever of the humans themselves. Bleak, a loud and colourful bleakness, and emptier for all the noise and colour.
On the other hand, I find the blogs that I follow quite interesting, and affirming. The blogs I follow are offered as modes of communication, rather then vehicles of self-promotion and propaganda; commercial viability is not a factor in their creation. There is always the opportunity to interact. These are lives I can understand and relate to, the experiences shared are familiar. There is very little high drama, lots of details about day-to-day life; the best kind of "reality" there is. I read blogs written by people of all ages, although with the younger crowd it is difficult to find a blog that does not fall under the category of "self-promotion"; it seems to be how they see the world. Many of the under forty blogs start out with the portrayal of a dramatic shift in lifestyle, that disintegrate quickly into a retreat back to the mainstream. Much of what is written by the under forty crowd reminds me of the Smurfs. Still, I have managed to unearth the writings of some very interesting blogs by people under forty.
"All the lonely people, where do they all come from"?
Here is a video that reflects how I feel about social media, and outlines the concepts very succinctly:
http://www.upworthy.com/loneliness-illustrated-so-beautifully-you-will-need-to-tell-someone?g=3&c=ufb1
Being a part of Facebook is being a part of nothing.
While eating breakfast, gazing out the window into the sunshine, I became aware of a steady stream of flying insects passing up and by. Further investigation showed that there were thousands and thousands of these insects, launching themselves up and away, from the rocks and stumps near the ground. What are they? I have no idea, but I can see they are not mosquitoes. I do hope they are not planning on infesting and killing any of our forest. One never knows these days, what imported menace will emerge to permanently change the landscape! Hopefully they are harmless and will provide a rich resource for the ecosystem here.
I think they would all agree, it is a beautiful day in the neighbourhood.
Granny's House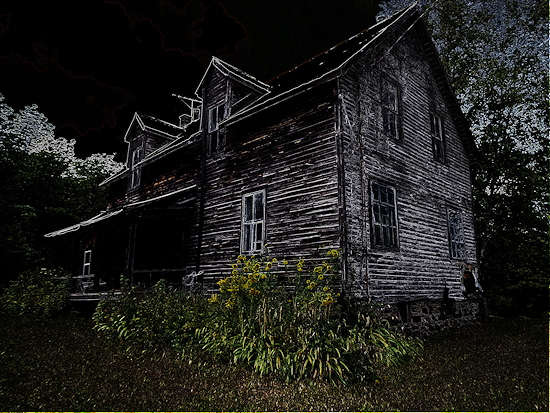 Worldly Distractions
Weather
23°C
Date: 12:00 PM EDT Saturday 17 August 2013
Condition: Sunny
Pressure: 102.6 kPa
Visibility: 16 km
Temperature: 23.0°C
Dewpoint: 9.7°C
Humidity: 42%
Wind: WNW 8 km/h
Quote
"The multitude of books is making us ignorant."
Voltaire
1694 – 1778