It is not unique that we face challenges during this pandemic. Many people's lives have become incredibly complicated, and frightening. The degree to which people can protect themselves and their loved ones from the virus varies widely. I share what we experience, and I know that others have their own sets of equally daunting challenges.
Having said all that, day-to-day life goes on. Carrying on is what we do.

The weekend was very busy. Saturday was exhausting. I began the day by baking an Upside Down Zucchini-Pineapple Cake, then began to can another batch of Zucchini-Pineapple. Next a batch of Dill Slice pickles were canned. After that I peeled the rinds of the Watermelon we bought and ate last week, chopped it into small pieces, boiled it in sugar syrup, strained the rind pieces, and spread them out in the dehydrator. A very satisfying and tiring day.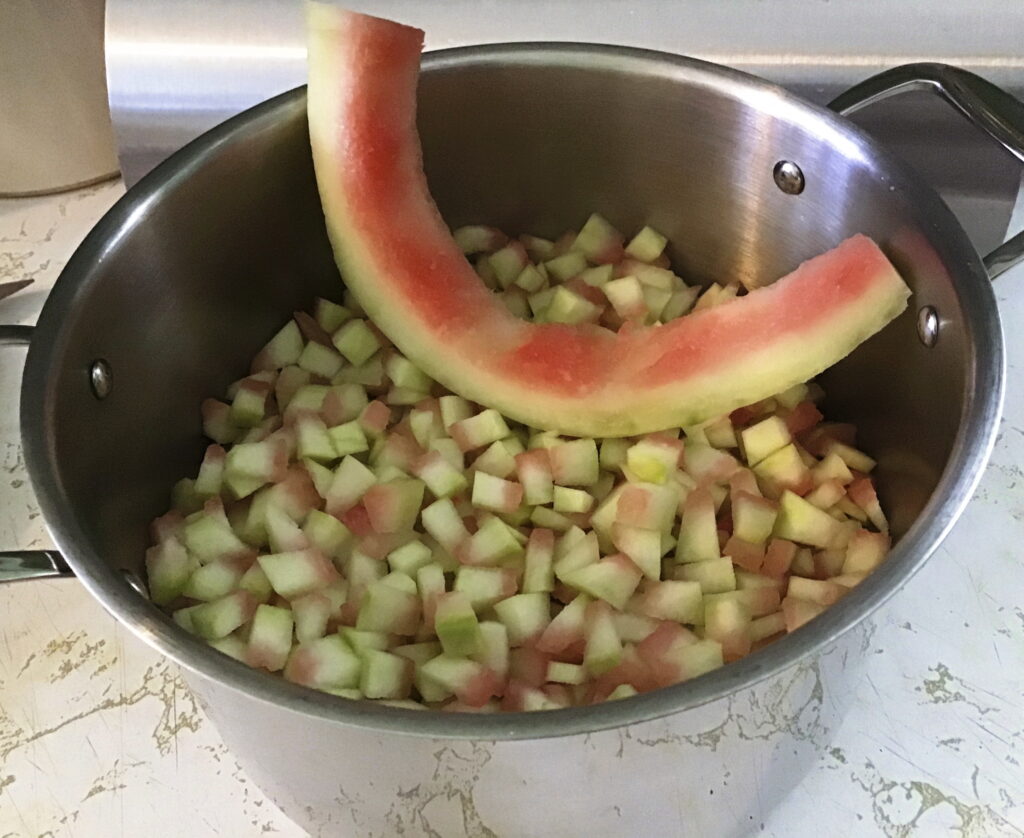 While I was busy in the kitchen, Attila was busy in the basement. The ceiling is low, so that moving storage racks requires that they be dismantled and rebuilt in place. There were three racks to be emptied, dismantled, and moved. Now the items from those shelves must be returned to the basement from the garage where they were temporarily stashed. The task of filling the shelves again in an orderly fashion is down to me. I meant to get busy with the project yesterday, Sunday, but we needed to take the time to review our options about Attila returning to work. Honouring priorities is important.

Attila also spent time in the garden. A hornets nest was found in one of our composters, and had to be removed. Not a fun project. Greater pleasure was found in harvesting our beets, about five pounds, which we processed yesterday. It was actually a lot of fun to focus on preparing our garden Beets for freezing, after our grueling discussion. Attila also dug up the Potatoes, about four pounds, the result of a happy experiment. We had some old Potatoes in the bin in the basement, that had grown lanky white stems out of the eyes. Last spring Attila cut them into sections with the eyes, and planted them in the garden. We were not expecting them to grow, but they did. Also harvested were Ground Cherries, English Cucumbers, and Cherry Tomatoes.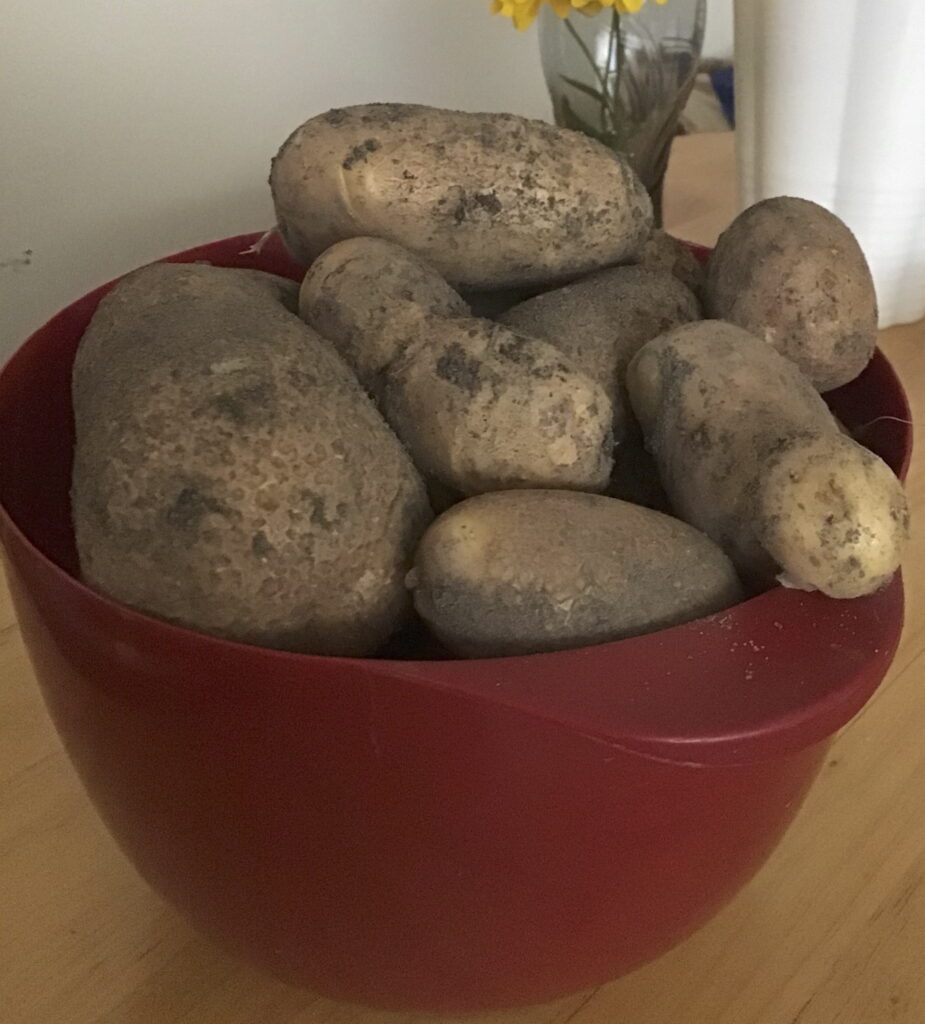 Today, since the storage shelves in the basement have been moved into place, it is finally, five years after moving in, time to organize the basement! When Attila decided last fall to insulate the basement, I was overjoyed. And of course, I imagined it would all be done and dusted by spring, so that I could begin moving things around down there. As with most renovation projects, it took longer than imagined, and was completed just a few weeks ago. Then Attila decided to paint sections of the basement floor, which delayed my project further. However, I congratulated myself on my awesome patience and good-natured forbearance, waiting for the organizing to begin. On the weekend the home canned food was organized, which was a start. Today though, the project really got going, as three wire storage shelves now harbour most of our edible supplies.

The project went slowly, moving cans of corn and bottles of olive oil requires a lot of lifting and toting. When the drywall project was underway, the food stores were scattered all over the basement, as Attila had to move things in that crowded little space at every step of the project, around the entire outer perimeter wall of the house. The upshot was today I kept finding little totes, and boxes, and bags of food, here and there all over the basement. I think I found them all. Really, it was like an adult Easter Egg Hunt!

This evening Attila is building a stud wall behind the shelving to secure it, so it cannot tip. There are bits and bobs of lumber and building materials in the garage, so that will be used. There is one more shelf, a wooden shelf, to reposition, and one small stash of food I could not reach because it is buried behind piles of boxes. I am hoping that tomorrow evening the boxes will be relocated and the wooden shelf moved into place.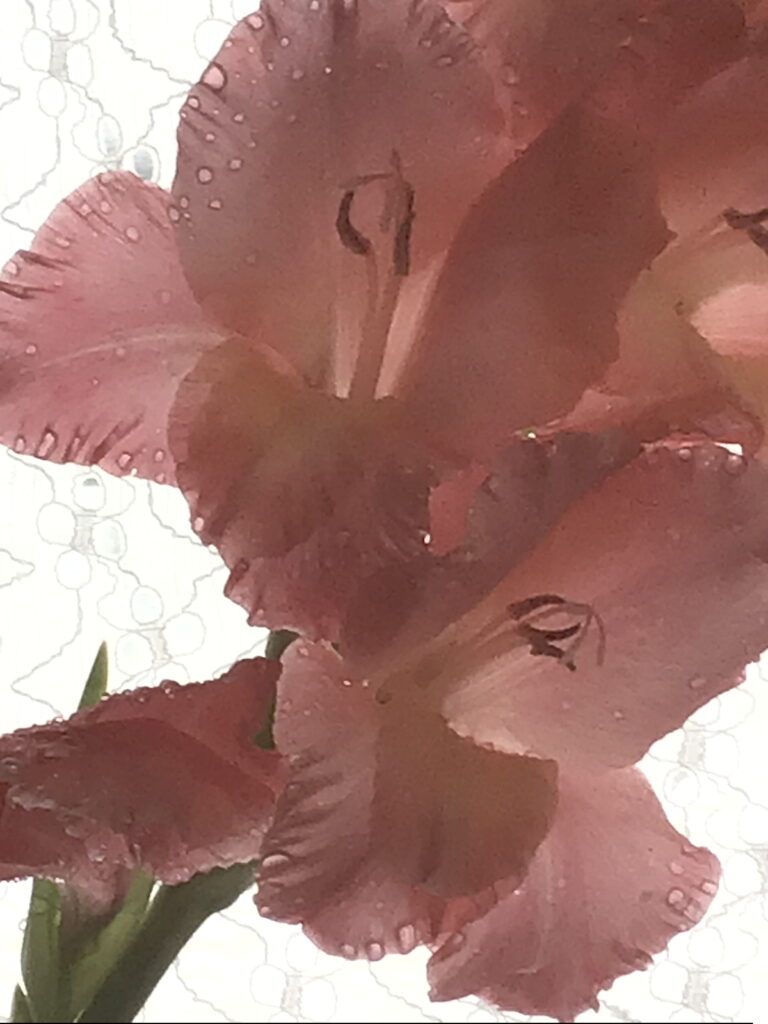 Worldly
Weather
23°C
Date: 5:00 PM EDT Monday 17 August 2020
Condition: Mostly Cloudy
Pressure: 101.1 kPa
Tendency: Falling
Temperature: 22.8°C
Dew point: 16.1°C
Humidity: 65%
Wind: WSW 20 gust 33 km/h
Humidex: 27
Visibility: 24 km
Quote
"The hopes of the Republic cannot forever tolerate either undeserved poverty or self-serving wealth."
Franklin D. Roosevelt
1882 – 1945