After spending a few weeks finding places to move and store the items in the corner of the living room, including a table, finally yesterday there was space for our Christmas Tree.

The tree was assembled in place yesterday. It is a large tree, that comes close to touching the ceiling. We leave our tree up through the dead of winter, even the real trees that we enjoyed until the Pandemic began early in 2020. Last year we didn't have a tree other than a small $5.00 cellophane tabletop tree. Oh how we missed having our real full sized Christmas Tree!

This year we visited Canadian Tire, my first shopping trip since February 2020, to view and purchase an artificial Christmas Tree. I was disappointed that we could not afford the tree that we we really liked, and had to settle on the least expensive tree. So it was a lovely surprise to find that, once assembled, we both like the new tree. It will do nicely for years to come.

This tree is not pre-lit, we will use our own strings of lights to decorate it. Two of our sets of lights will not light up at all, we will spend some time troubleshooting them. Luckily two sets of lights are working well, so Attila wound those round the tree.

One by one our decorations come out of the boxes, and were hung on the branches.

It is just as well that we opted for an artificial tree, and bought it on sale at the beginning of November. There is a shortage of real Christmas Trees in Canada this season, which means the prices will rise. Our income is not going up, and inflation is biting into our budget. The artificial tree means come Christmas time we will have our tree.

Today Attila is decorating the tree. We are playing Christmas Carols and enjoying this tradition. During the Christmas/Solstice season I usually put Christmas and Winter themed images on our electronic devices, desktop images, and screensavers. On the computer that we use as our entertainment centre I have a screen saver that will display my own images, and I have collected quite a few holiday images that we enjoy, some of them photographs of Christmas wrapping papers we both remember from our childhood.

The Christmas Tree, and our festive foods, are the highlights of our holiday season. Now that we have our tree, it will be time to turn our attention to food!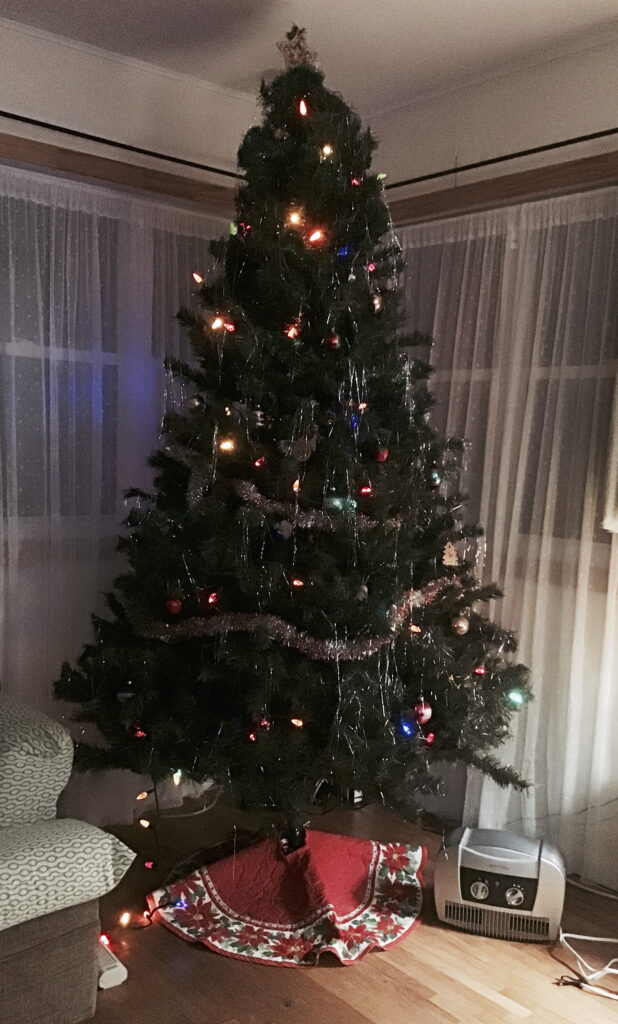 Worldly
Weather
Updated on Sun, Nov 21, 11:55 AM
9 °C
FEELS LIKE 7
Partly cloudy
Wind 14 S km/h
Humidity 66 %
Visibility 22 km
Sunrise 7:10 AM
Wind gust 21 km/h
Pressure 101.8 kPa
Ceiling 700 m
Sunset 4:35 PM
Quote
"Tradition means giving votes to the most obscure of all classes, our ancestors. It is the democracy of the dead. Tradition refuses to submit to the small and arrogant oligarchy of those who merely happen to be walking about."
G. K. Chesterton
1874 – 1936