Monday, July 16, 2018
It looks like the humidex today will top 40C, stinking hot. I won't be poking my nose out the door until things cool down. Well, I will venture onto the back porch in the afternoon to close the cabana curtains against the sun, otherwise it will be humidex 50C on the back porch. I feel extremely lucky to have the air source heat pump, otherwise I would be suffering, and unbearable. As it is I am just a little irritated by being housebound due to the extreme heat. Things could be a lot worse, counting my blessings.
After a busy weekend in the kitchen, there is food aplenty in the house. Baked potatoes, sweet and sour meatballs with rice and vegetables, BBQ chicken, vegetable soup, homemade bread. It will be midweek before the Instant Pot will be back in service.
The bathroom is being cleaned today, top to bottom. It is a big job, not a favourite either, but one that, once completed, is very satisfying. There are only five rooms in the house, perhaps another will be tackled!
Tuesday, July 17, 2018
Another quiet day here at Mist Cottage. Another hot, humid day. I won't be poking my nose out of the air conditioned atmosphere for any length of time today.
Things are looking very, very brown in our neck of the woods. The grass in the neighbour's yard has been brown for a few weeks, and I fear it will not recover, although it has in the past after long dry spells. Even our yard is starting to look a little brown. Our yard is does have grass in it, some, but it is mostly things like plantain, wild strawberries, dandelions, red and white clover, bindweed, birdsfoot trefoil (my personal favourite), and many as yet unidentified weeds. Although still green, most of the weeds are beginning to look distressed from the drought; except the birdsfoot trefoil, it is thriving with bright yellow flowers and luxuriant greenery. Attila continues to water the garden every night.
Tonight will be a second night of leftovers for dinner. Last night it was leftover BBQ Chicken, and Vegetable Soup for Attila, leftover Sweet & Sour Meatballs with Rice and Mixed Vegetables for me. Tonight dinner will consist the last of the Vegetable Soup and homemade whole wheat bread. Tomorrow evening it is back to cooking again.
There are still bits and pieces to be done on the back wall of the garage, more studs must be installed. Attila didn't want to tackle much last night, it was just so hot, and he had been working in it all day, so he decided to paint the new back wall white. Attila likes white, so I suggested he paint the walls of the garage white. It will brighten the back of the garage no end, reflecting any light that enters, and make things like wasps nests easy to detect. I have my fingers crossed that this weekend coming up will see the last of the finicky parts of the back wall construction completed, the new window installed, with security guard, and most of the fiddly bits taken care of. The point where the renovation is no longer a pressing priority, and becomes an ongoing relaxed project, if fast approaching.
It has only rained once since the metal went onto the roof, and it held dry then. It has not rained since, except for a few drops here and there, that evaporated within a few minutes. It has been weeks since we had rain!
The garden needs a real soaker of a rain.
I am not really sure where the time goes these days. You would think, alone here for most of my waking hours, that I would be climbing the walls with boredom and loneliness. That does not seem to be happening. The days fly swiftly, they soar. Attila, off at work, or on his own with his garage renovation and garden, might spend fifteen or twenty minutes talking to me, over the course of the day, weekdays, weekends, the same. Occasionally, Attila and I will have a longer chat, but that has been on hold for the duration of this garage renovation. There are no other face-to-face conversations in my day-to-day world.
I have met some wonderful people online, and have come to appreciate and value their (your) intelligence and compassion. So many have shared their perspectives, hearts, minds… well, thanks, just thanks, for being who you are, and being there.
The humidity dropped this afternoon! Oh sweet relief, it is still hot, but not suffocating.
My Mom is in Las Vegas on vacation with my sister, they get on very well together, and are perfect travel companions. I think they will have a great time!
The Back Section Of The Garage Back Wall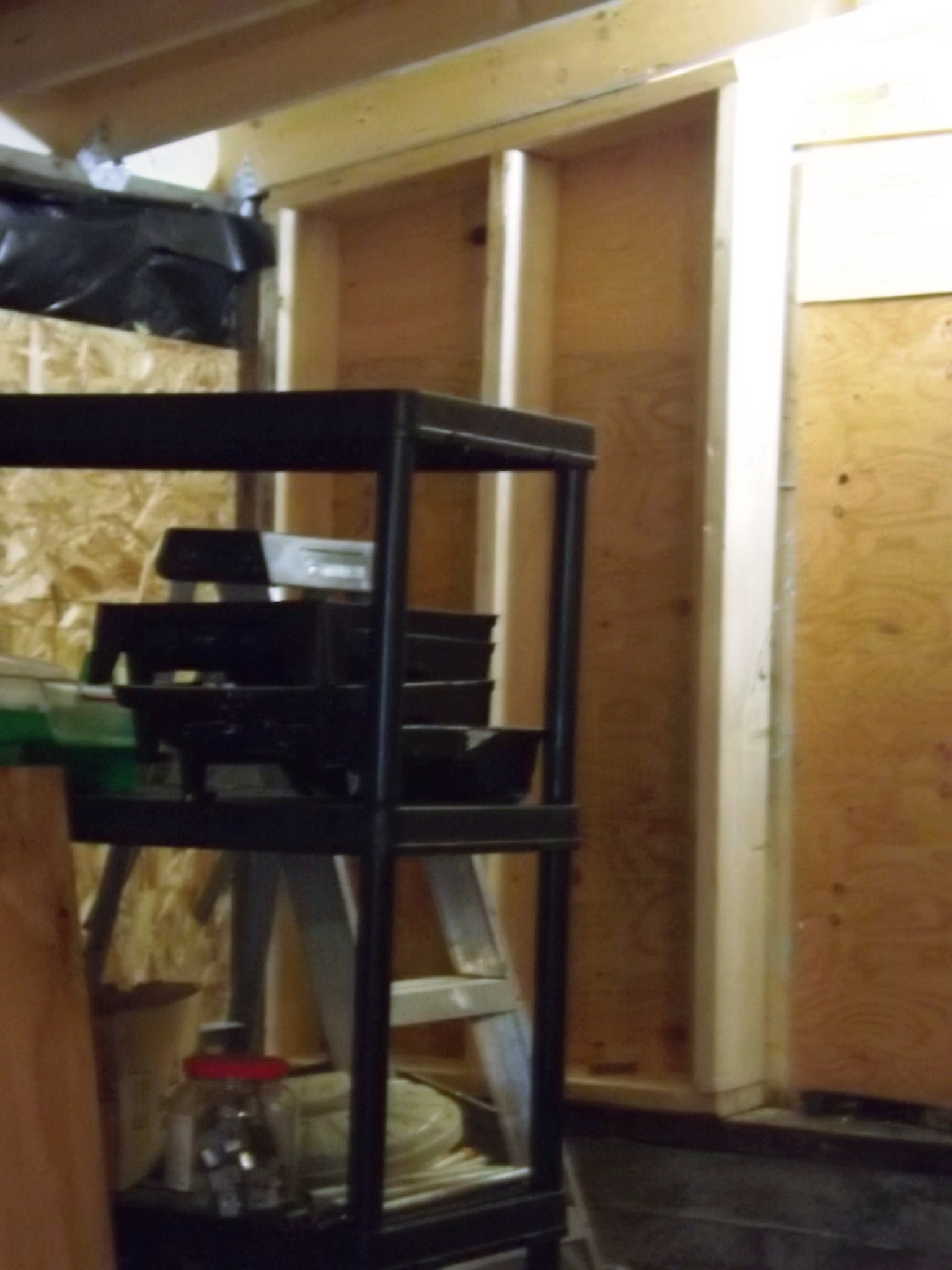 ng>Worldly Distractions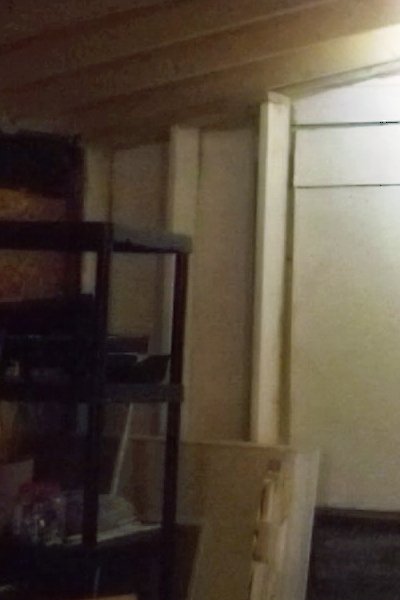 Weather
26°C
Date: 1:00 PM EDT Monday 16 July 2018
Condition: Mostly Cloudy
Pressure: 101.3 kPa
Tendency: Falling
Temperature: 26.2°C
Dew point: 22.4°C
Humidity: 79%
Wind: SSE 14 km/h
Humidex: 36
Visibility: 19 km
29°C
Date: 1:00 PM EDT Tuesday 17 July 2018
Condition: Partly Cloudy
Pressure: 100.8 kPa
Tendency: Falling
Temperature: 29.2°C
Dew point: 12.7°C
Humidity: 36%
Wind: WSW 23 gust 34 km/h
Humidex: 32
Visibility: 24 km
Quote
"…Doesn't everything die at last, and too soon?
Tell me, what is it you plan to do
With your one wild and precious life?
Mary Oliver