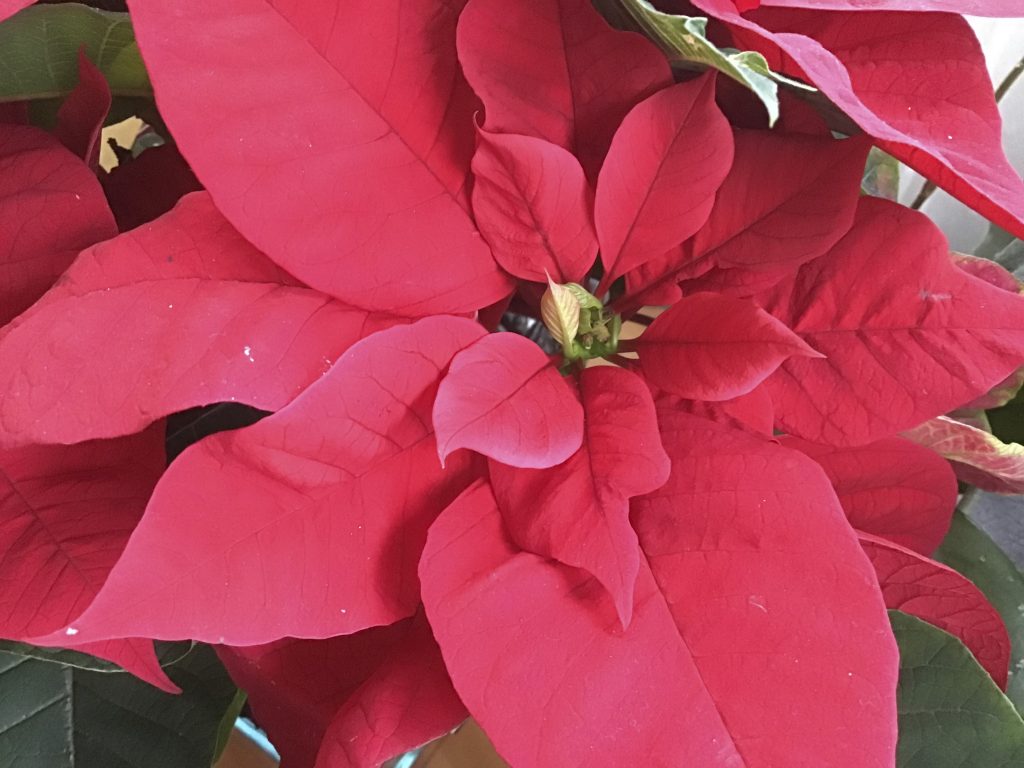 I am having a quiet, restful day today. The sky is gray and overcast, as it almost always is these days, so I have the lamp lit beside my chair, to add a bit of cheer. My crochet project is waiting for my fingers to cease tapping here, to resume the rhythm of the yarn. The tidied kitchen sits at the ready for the next frenzy of activity, which I will call lunch. The computer is playing peaceful piano music, a bit sombre really for a gray day, but calming. Wistful thoughts touch me occasionally, hoping that those who are experiencing difficult times will find comfort and peace.

So far this winter we have only experienced two short bouts of frigid weather, enjoying relatively mild weather for the most part. Tomorrow night though, another cold snap is predicted, with the night time low of -15C, and even colder nights to come. This will put the unheated basement insulation to the test! So far the basement temperature is holding at 12C (54F), but the weather has been mostly mild. We were living in a house for a few months that only reached a high of 5C (41F), before the chimneys for our heating system were installed at the country house, and we survived nicely, but not exactly comfortably. Life takes us through all kinds of experiences.

This winter is a time of rest here at Mist Cottage. Nothing much of anything going on, a bit of reading, a bit of crocheting, a bit of milling and baking, a bit of cooking, a bit of walking on the elliptical machine, all very cozy.

Attila has been putting up the last of the vapour barrier in the basement, and taping the seams. Slowly but surely the job is getting done. The project is relatively stress free for him, as there is no deadline for completion, it will get done when it gets done. Every so often he will call me down to view the progress, and take pictures, but that is my only involvement.

Our water meter has been replaced, fingers crossed it isn't a dud, and our water bill does not skyrocket. I am keeping an eye on it. I tested it for accuracy and it seems to be reading accurately. Time will tell.

I am coming down with something, sneezing up a storm! Attila hears me from wherever he is in the house. Every time I sneeze, he calls "bless you"; from the basement, from the kitchen, from wherever he happens to be. In aid of an ounce of prevention, I decided this morning to add a teaspoon of blackstrap molasses to my morning ACV beverage (1 cup water, 1 tablespoon ACV, 2 drops liquid stevia). I replaced the stevia with 1 teaspoon of molasses. No, I do not care for it, so tomorrow I will go back to my usual routine and I will either take a teaspoon of molasses raw, or bake gingerbread cookies. So far I am favouring the cookies.
Worldly
Weather
0°C
Date: 7:00 AM EST Wednesday 15 January 2020
Condition: Cloudy
Pressure: 102.2 kPa
Tendency: Rising
Temperature: 0.3°C
Dew point: -1.2°C
Humidity: 90%
Wind: WSW 7 km/h
Visibility: 24 km
Quote

"If you can't fix it, you don't own it."
Kyle Wiens