Tuesday, June 2, 2015
Disheartening news this week, a dear, dear friend has lung cancer, he just found out on Tuesday, June 2, 2015, his right lung will be removed in the next few weeks. My heart embraces you brother.

I have decided to regard dying as the finish line. My loved ones, who broke the ribbon before me, have crossed their finish line, as on some unknown day I will cross my finish line. It makes sense to me, to regard crossing the finish line as an accomplishment, to see those who have passed it as standing in the winner's circle, a crowd of happy energy.

That crowd of happy energy is something I actually believe in, not just hope for. Steve Paul Simms line "and we'll all be together in the clover" comes to mind. I am not sure he wrote it as I hear it, but some phrases speak beyond one context.
Here it is Friday already.
This week has been busy:
– Using the graphics pen is becoming more intuitive as I play with it every day.
– An online tutorial from Adobe was discovered and followed, allowing the use of Adobe Acrobat Reader to sign PDF documents.
– The genealogy book is coming along, I have just received written permission from an author, to use extensive quotations from her book, in reference to the experiences my ancestors encountered emigrating from Scotland, and their experience after arriving in Quebec in 1820. She has done incredible research in primary documents, so there is no need to "reinvent the wheel".
– The country house was shown again on Wednesday, still no nibbles.
– I mowed the lawn Wednesday, took me all afternoon; I slept soundly that night.
– It has been rough few days with the dentist, not happy with the work, so I keep going back. I find problems with work done in my mouth very hard to bear with good grace. Hopefully today will be my last trip into that office, and I will be able to remain calm and smiling despite ongoing problems with her work, fingers crossed.
Another doodle, using a colour scheme from an iris in the garden.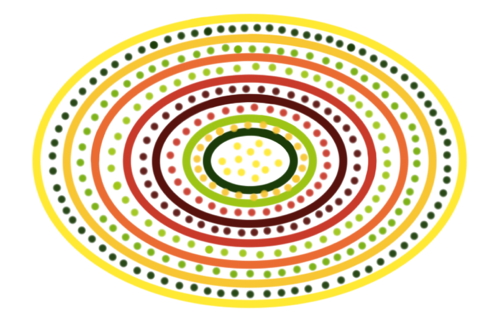 P.S. Time is flying but there is no paint drying.
Worldly Distractions
Weather
Little House in the City
14°C
Date: 7:00 AM EDT Friday 5 June 2015
Condition: Partly Cloudy
Pressure: 101.7 kPa
Tendency: falling
Visibility: 24 km
Temperature: 14.1°C
Dewpoint: 12.7°C
Humidity: 91%
Wind: SSE 13 km/h
Country House
16°C
Date: 7:03 AM EDT Friday 5 June 2015
Condition: Light Rain
Pressure: 101.6 kPa
Visibility: 15 km
Temperature: 15.8°C
Dewpoint: 14.4°C
Humidity: 91%
Wind: SSE 8 km/h
Quote
"It is an illusion that youth is happy, an illusion of those who have lost it; but the young know they are wretched for they are full of the truthless ideals which have been instilled into them, and each time they come in contact with the real, they are bruised and wounded."
W. Somerset Maugham
1874 – 1965
[Angry, don't forget angry, first towards their parents, who went along with the deception, and then with the world at large for leading their parents, and ultimately them, into such a compromise. Apparently I am not the only cynical person to have walked the earth, glad to know I am in good company.]