[Written Sunday Night]

It is quiet here tonight. I sit at the kitchen table. I can hear the intermittent patter of rain, on the awning, just outside the kitchen window. We are alone together, those insistent raindrops and I. They remind me that the world is carrying on regardless of human feelings, and they comfort me with that knowledge.
Attila arrived here just as the sky was darkening Saturday night. He was here less than 24 hours. For some unfathomable reason, his departure this afternoon was the most difficult I have experienced. How painful it was to see him setting off down the road, how difficult to keep the smile steady as he drove away. It takes only a few happy seconds to get used to him being home, and uncomfortable hours to get used to his absence.
He was focused on two projects during his short stay. One was to prepare an area to plant some lemon balm that had been given to me as a gift, as well as squash seeds that he brought from the country house. The other was to dismantle the particle board cupboard in the basement. Particle board releases formaldehyde, harbours mold, and mildew, from the decades of damp in the basement, and has been penetrated with mouse droppings for years. We have decided to eliminate it from the house. There is only one particle board cupboard left now, in the basement. Attila loaded all of the removed particle board into Tank, to take home to burn. We did not get a chance to visit with each other to any great degree. Perhaps that has contributed to my distress at his departure.
He called late Sunday night, to let me know he was safely home. He was taking a break from his burning project, which he had already begun. He too missed spending time together during his visit; we both felt the same way about it.
Attila has no Saturday's off work for the foreseeable future, the employer has suspended even the intermittent Saturdays off, the two or three per person that used to be scheduled between April and September.
The house was shown on Saturday, and again on Sunday. Feedback about the house is mostly positive. A few comments have been critical, which is a good thing, because it gives us a chance to address those minor issues. However, the issues are so minor that we feel that they had no effect on the decision not to buy the house. The house is waiting for the people who walk in and feel, "home at last!"
We have our much needed rain, here at the little house in the city. It began Saturday night. The temperature fell with it. Sunday it hovered around 10C all day. Saturday was 30C during the day, and 10C by nightfall; I used the air conditioning in the afternoon, and the heating system that night. Variety is the spice of life they say.
When it is dry I need to water the garden, so that the plants will grow. When it rains I need to cut the lawn, because the grass has grown.
We caught Peter Rabbit, a cottontail, preparing to feast in the garden Sunday morning. Attila chased him away. He was bold though, he was not one bit afraid of us, until Attila was within about ten feet of him, at which time he cut his losses, and bounded away across the field out back.
After vowing NOT to purchase any more "stuff", I have capitulated to desire. I really do like to doodle. I like doodling on paper, but that requires paper, and pens, and pencils, all classified as "stuff". I thought then that it would be interesting to try doodling on the computer. The touchpad makes for awkward doodling. I asked online, on Facebook, and on a technical email list I belong to, about graphics tablets. Every recommendation was the Wacom line of products. I had been thinking about graphics tablets for about a week. Friday I decided that the tablet was a luxury, represented more "stuff", and so would not be purchased.
Then Saturday morning Attila let me know that there was yet another showing of the country house on Sunday. It was then that it dawned on me that if an offer to purchase were to appear, I was ill prepared to deal with it. The printer is at the little house in the city, but each file sent here would need to be printed, then signed, then scanned, then sent back. Awkward. I realized then that a graphics tablet would allow me to sign documents in digital form, save them, and return them securely online. No printing involved, no scanning, no paper. Much easier to deal with. I made the decision that a graphics tablet served practical as well as recreational purposes; it was time to purchase the tablet.
I drove to the local stores, not one of them stocked such an item. I called Costco in the nearby city, they didn't stock such an item. I called Future Shop in the nearby city, they didn't stock such an item. I called The Source in the nearby city, they didn't stock such an item. Finally, I remembered Staples, and they did stock Wacom graphics tablets, in my price range. Saturday afternoon I drove to the nearby city, to Staples, and purchased the tablet.
I spent Sunday afternoon, after Attila had left, downloading the free software that was made available with the product, registering at all the relevant sites, and watching a few short tutorials to get started. There is a learning curve. I discovered that PDF files do not load into the tablet software, or the graphics software I already own. PDF files cannot be signed using the tablet. They must be converted to image files, which I can load into the graphics software. If needs must, the image files can be converted to PDF files.
Writing on the tablet, in the correct scale, is not an easy thing to do. Practise has improved this skill, but it "isn't soup yet."
Using a graphic pen takes a bit of getting used to, as it works very differently than a mouse, or a trackpad, while performing the same navigational functions.
I am having fun with it.
Practice, practice, practice. Here is my first attempt to use a few of the graphic software features, and get used to the way the pen works on the tablet. This reminds me of learning the skill of cursive writing in Grade Four.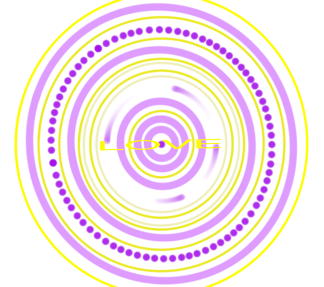 Worldly Distractions
Weather
Little House in the City
9°C
Date: 10:00 PM EDT Sunday 31 May 2015
Condition: Light Rain
Pressure: 102.3 kPa
Tendency: falling
Visibility: 13 km
Temperature: 8.6°C
Dewpoint: 6.7°C
Humidity: 88%
Wind: NE 23 km/h
Quote
"The excellence of a gift lies in its appropriateness rather than in its value."
Charles Dudley Warner
1829 – 1900