This entry was written yesterday. Somehow the evening slipped past me, must have been moving all that wet laundry hanging on the outside line, to drape it on furniture inside the house.
The country house showing is today. Quite frankly I can't imagine anyone falling in love with a home in the country during the height of mosquito season, which is upon us. People who grew up in the area will know all about it, and if it is a local person viewing the house, then it will make no difference. But town folk have no practical experience living with mosquito season, and are usually quite surprised by what it entails in rural forested areas in Ontario.
An example of mosquito season, and the local response, comes to mind. Attila and I attend an annual pie social, held at the building where my Great Aunts attended a one room school, and eventually taught in that school. It is where my Mom attended school. The building is owned by an "historical society", which is really just two families, neighbours, who knew my Granny and Grandpa all their lives. The little "historical society" holds a pie social every year, which we attend. When we arrive the families that live in the area are standing about in the yard, chatting in relaxed groups. As we exit the car, we are usually mobbed by mosquitoes. I make a beeline for the building. The local people don't even notice the mosquitoes. I used to be like that. I am not like that any more. I have lived in towns and cities for too long now, and lost my natural tolerance for mosquitoes.
Tuesday, June 10, 2015
Time is working its magic, and I think I've waded through most of the pain now, at least for this little visit to the dark side of the moon. It comes, and it goes. Just in time too, as the sun decided to peek out from behind the clouds late this evening, after two days of constant rain.
I have been staring down the dirty laundry. Today I lost the battle.
Lets see, I arrived at the little house in the city on May 16th. That would be about three and half weeks ago. I haven't been doing my laundry.
I haven't handled my dread of the laundromat in a very mature way you see; I've been procrastinating. I've avoided the laundromat now for almost three and half weeks, and let me tell you, it was definitely something that was becoming a problem. I considered running up to Walmart to buy additional pairs undies and socks, seriously considered it, to my shame. But today I managed to ignore my feelings, load the two pillowcases full of dirty laundry into the trunk of the car, grab a book, and head down the road towards that temple of cleanliness. The experience is never as bad as the period of avoidance. You would think I would learn to get it over with, earlier rather than later, to lessen the "time of great dread." But no, I left it until the situation was desperate.
It was still raining when I returned from laundromat with my two pillowcases full of clean, wet clothes. I had considered drying them at the laundromat, but as I sat there I understood that there was no possibility that I would do this. I sat waiting the full 25 minutes of the wash cycle, watching the countdown, anxious to leave through every one of those minutes. So I arrived home with wet laundry. Luckily we have a rope strung across the back porch, under the roof, where I can hang the laundry. I pinned it all up, and was gratified that the rain could not touch it. But it didn't dry, the humidity was so high, with it raining hard and all.
Hours and hours later, the sun came out. I think it knew I needed it, and responded to my angst. Maybe not. The laundry is still out there, the night approaches, but there are still remnants of sunlight slanting through the tree tops. I may be draping the almost-dry laundry over the furniture for the night, or maybe, just maybe, it will dry before it gets dark.
Such excitement! It has been a big day for me, girding my loins and setting forth for the dreaded laundromat. If I am prudent, I might be able to stretch my clean laundry to last four whole weeks, before I have to go back.
The genealogy book is nearly ready to print a first draft. Every time I think I am ready, some new little issue pops up, holding up the works. This time it was the wrong family recorded as relatives, same names, wrong people. The information was originally provided by another researcher, many years ago, and back then I didn't peruse it as carefully as I should have, thinking I would get back to it, which I have, today. The head of that family was born in Ireland, not Scotland, and that was the only discrepancy. It took all afternoon to sort it out. If I hadn't decided to create the extra 62 charts I would not have caught the error. A printed copy will assist me in ferreting out such inconsistencies. There are sure to be some errors that are ultimately overlooked, and included in the book; my goal is to minimize those mistakes.
Attila says there is another house showing tomorrow. This realtor has done well by us, there have been more showings in the past three weeks than we had during both previous years the house was for sale, put together. I would recommend this fellow to anyone, he works hard, and he knows what he is doing. If the house doesn't sell it won't be for lack of trying. We keep an eye on the local market, and there is little activity in the real estate market at the moment, nothing has sold near our price point. That could change suddenly though, fingers crossed!
This is a doodle that taught me about resizing. I lost the high resolution for the image, and still do not know how that happened. It inspired me to download the software manual. This image reminds me of "The Princess and the Pea."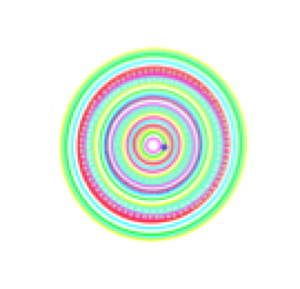 Worldly Distractions
Weather
14°C
Date: 7:00 PM EDT Tuesday 9 June 2015
Condition: Mostly Cloudy
Pressure: 100.6 kPa
Tendency: rising
Visibility: 24 km
Temperature: 14.4°C
Dewpoint: 13.9°C
Humidity: 97%
Wind: S 12 km/h
Quote
"The human heart is like a ship on a stormy sea driven about by winds blowing from all four corners of heaven."
Martin Luther (1483 – 1546)