Arrival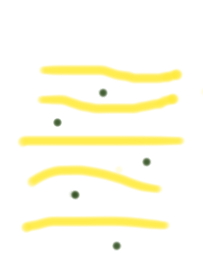 Sometimes I write an entire entry, just letting it all hang out, letting every emotion that passes through me utter a cry on the page, naming names, shouting, laughing, crying, cringing…
Ah, but words are too powerful to let them run wild in the streets of the digital highway.
And so I write, and delete. If I need to, I write again, and delete. Like sullied water running through sand, the words cleanse themselves as they move from entry to entry, until finally they emerge clear; representing the essence of my feelings, rather than their intensity. That is what you usually read here.
This morning it took three attempts to arrive at this page.
There are painful things in my life. They are what they are. They are not of my making. They are not resolvable. There are no suggestions, or advice, or comments that could ever change what they are, or how they feel. Most of the time I am adept at stepping around those painful things. Sometimes they muscle their way into my path, demanding my attention, filtering my world through shaded colours. That is when I write them into the bright light, invite them out of the shadows, where their need for recognition slowly grows, and becomes intolerable. This is my greatest opportunity in life to love myself, and I take it up with awe and respect.
Worldly Distractions
Weather
15°C
Date: 7:32 AM EDT Monday 8 June 2015
Condition: Light Rain
Pressure: 100.5 kPa
Tendency: falling
Visibility: 6 km
Temperature: 14.9°C
Dewpoint: 14.9°C
Humidity: 100%
Wind: S 31 km/h
Quote
"It's all right letting yourself go as long as you can let yourself back."
Mick Jagger
1943 –