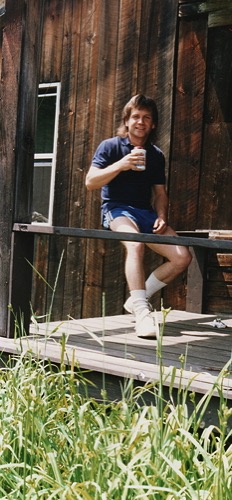 Yesterday the family laid my brother Carl Robert to rest. His ashes in my arms, my family and I walked him to his final resting place, shared memories, wept, and said goodbye. My Brother-The-Middle-Boy and I remained behind to stand by the graveside, and witness my brother's burial, laid to rest beside our Father. I feel better knowing where he rests, and that he was placed there gently and with respect.
My Mom and sisters prepared a luncheon at my Sister-The-Youngest-Girl's house, and there we gathered afterward. It was lovely, and it gave me the gift of peace. We are a diverse group of individuals, my immediate family, joined together by an enduring love for my dear departed brother, and for one another. There is beauty even in sad times.
Mom is doing well, it is very hard for her. She keeps busy taking care of the her "brood", me, my sisters, my brothers, and the Grandchildren. She looked so beautiful yesterday.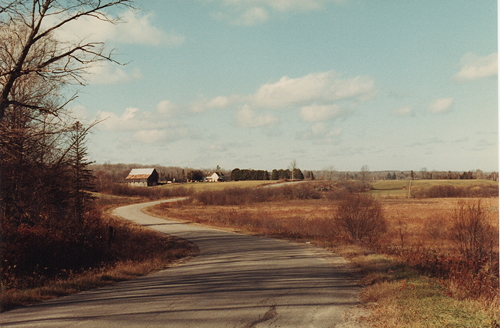 A photograph Carl Robert took on a walk near my Granny and Grandpa's house. The house in the distance was Great Grandfather's farm.
The heat wave continues, as does the drought. An unforgettable summer.
Worldly Distractions
Weather
18°C
Date: 7:00 AM EDT Sunday 7 August 2016
Condition:Mainly Sunny
Pressure: 101.2 kPa
Tendency: rising
Visibility: 24 km
Temperature: 17.6°C
Dewpoint: 14.2°C
Humidity: 80%
Wind: WNW 9 km/h
Quote
"…the safest course is to do nothing against one's conscience. With this secret, we can enjoy life and have no fear from death."
Voltaire
1694 – 1778