Well, after two years of high anxiety diligence to get the new heating system installed, and to gain access to the applied for grant, it is over!

They told me the cheque was in the mail.

The cheque arrived in the mail.

I am so relieved that the heating system upgrade is complete!

Ginger has settled into a contented state, after discovering that we we are not going anywhere. All is well in his world.

After catching up with baking and food preparation on Monday, attention is turning towards another sewing project. We use the microwave to heat up soup and such. The plan is to make bowl cozies out of cotton material to place the bowl in, in the microwave, so that it can be heated and easily lifted out. The search for 100% cotton, through my stores of fabric, is on!

We have had frost the last few nights. Attila has covered our strawberry plants with plastic to protect the blossoms, hopefully we will get some strawberries this year. The squirrels and birds eat most of the ones that ripen, so I hope that this year Attila will cover the bed with hoops and netting.

The sun is shining this morning, it looks beautiful out there, but it is still only 4C. I won't be sitting out on the back porch today. So I enjoyed my morning coffee with a few homemade Orange Chocolate Chip muffins, while taking in the divine scent of lilacs Attila picked yesterday from the yard. The mauve lilac was here when we bought the property, and the white lilac was a Mother's Day gift from my daughters about 15 years ago, at the Country House. When we moved to Mist Cottage, Attila took a rooted sucker from the lilac bush and planted here in the back yard. It is thriving.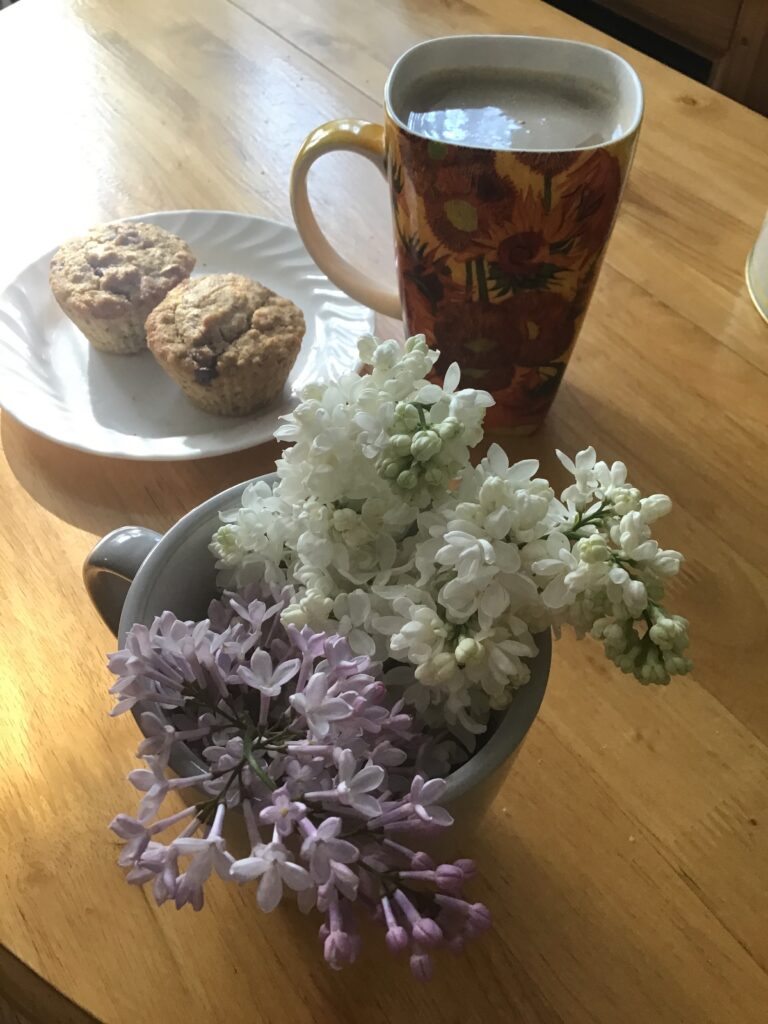 After trying on for pants from the store, it seems a much better option to sew a pair of pants, to get exactly what I want for summer wear. Also, it seems like a great idea to sew a summer dress too. Free patterns for both were found online. The search for suitable fabrics begins.

This morning I baked Strawberry Rhubarb Squares, Attila likes to have them in his lunch. Desserts at our house are relatively low in sugar, and our palates have become accustomed to this. Since rhubarb is so very tart, recipes that include it are a bit higher in sugar. The square base uses 1/4 cup of sugar, and the pie filling has ½ cup of sugar in it. I usually include ground flax seed and sunflower seeds in my square base. The rhubarb was picked last spring and frozen, and the strawberry rhubarb pie filling was canned in August of 2020.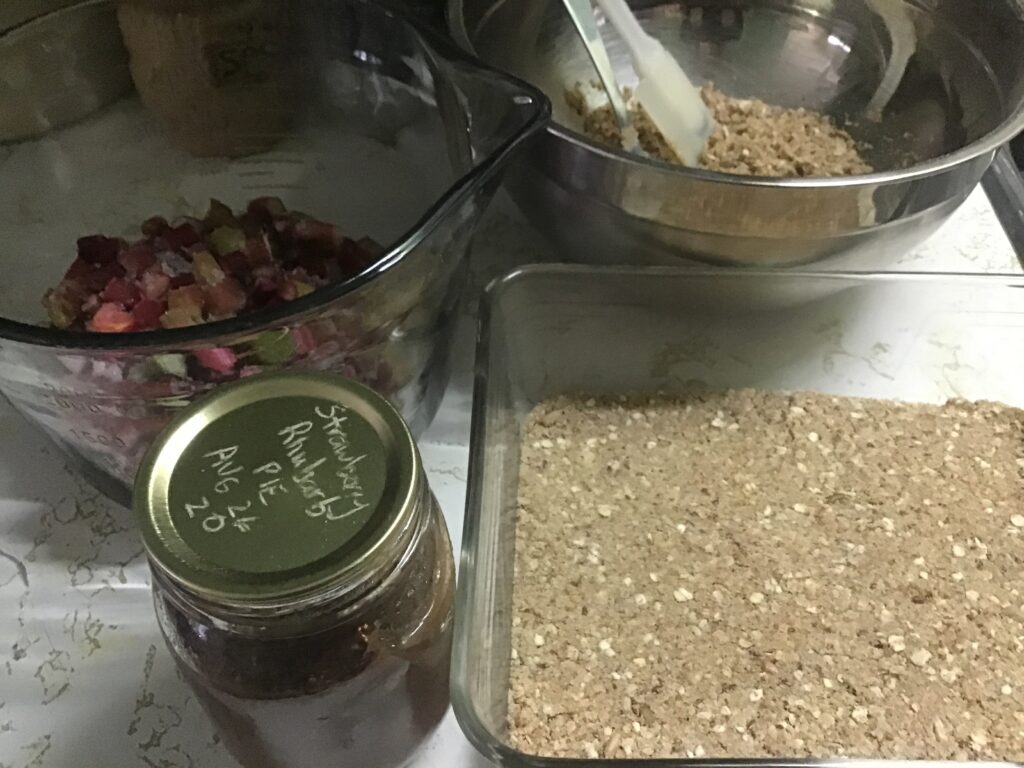 Attila and I have been enjoying a repetitive meal for the last few weeks. That is falafels on pita. When Terra was in daycare at the University, while I was studying for my PhD, the cook produced a cookbook, which I bought. Terra had a lovely relationship with the cook, as she has always been very appreciative of great tasting food, and the cook was talented. The falafel recipe came from that cookbook. We serve the falafels on halved pita bread, which has tahini sauce spread on it, then crumbled falafel, sprinkled with hot sauce, diced tomato, and diced cucumber. This is one of our favourite fast foods!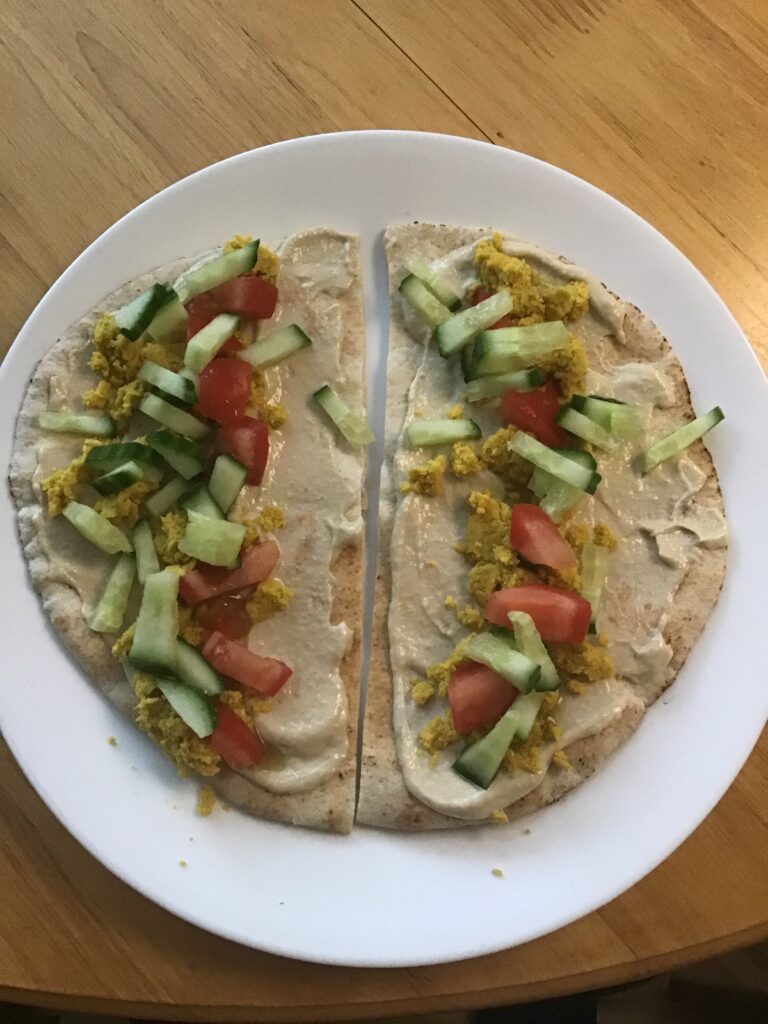 We take a Vitamin D3 supplement, and one of my pet peeves is the packaging. A tiny pile of pills on the bottom of a large plastic container, it is cringe worthy.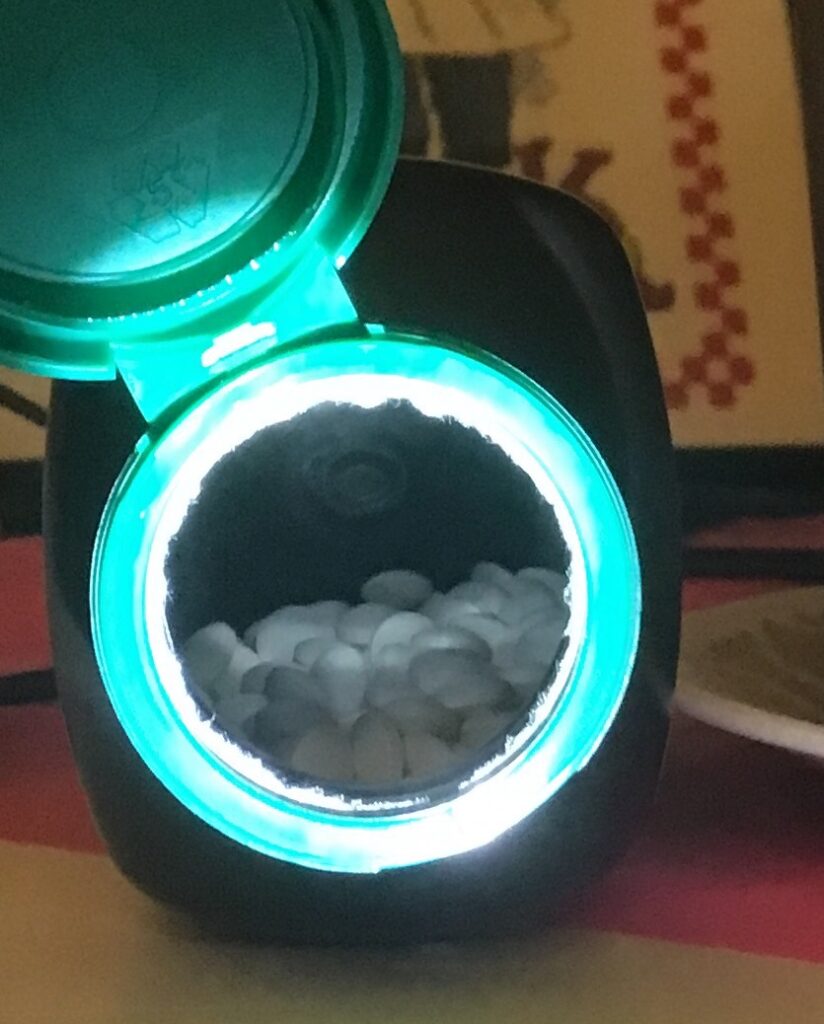 Worldly
Weather
Updated on Wed, May 17, 9:35 a.m.
4 °C
FEELS LIKE -1
A few clouds
Wind 20 N km/h
Humidity 48 %
Visibility 25 km
Sunrise 5:39 AM
Wind gust 30 km/h
Pressure 101.5 kPa
Ceiling 9100 m
Sunset 8:29 PM
Quote
"The weak can never forgive. Forgiveness is the attribute of the strong."
Mahatma Gandhi
1869 – 1948

Forgiving does not involve forgetting, nor does it allay natural consequences. To forgive is to disengage, and move on from whatever offence has been committed.