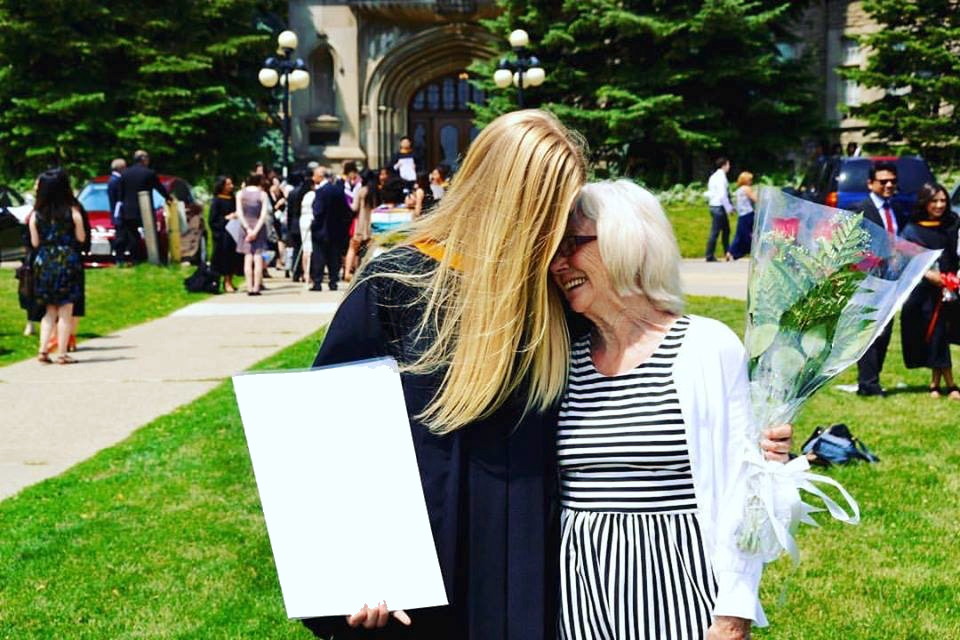 My Mom lives an active life, not as active as she did in her 70s, but still very active and engaged. She is as sharp as a tack. Up until the huge storm that took out the complex she visited every winter in Florida, she was driving to Florida and back, by herself, every winter for a few weeks of well deserved R&R. She continued to to do this even after her health episode in 2015, which left her with a few ongoing health challenges, which she handled with aplomb.

Mom lives with Sister-The-Middle-Girl, and has for the last 26 years. Sister-The-Middle-Girl had a really good job when she gave birth to her only daughter 26 years ago, and in order to continue on her highly successful career path, invited Mom to live with her, to provide round-the-clock child care and housekeeping. Mom loves children, so this was right up her alley, she accepted. Mom not only provided the best in the world child care for my sister's daughter, she also provided incredible care and support for Sister-The-Youngest-Girl's three children who lived just down the road.

Mom drove children to lessons, games, events, school, you name it, my Mom was there for those Grandchildren, day and night, and in so doing my sisters were able to invest the time required to maintain the demands of careers, and have the best care possible for their children at the same time. No matter what came up, Mom was willing to reschedule her life around her Grandchildren, and she did. They all thrived, my sisters, my brother-in-law, my Mom.

My nieces and nephews have all grown up now, and are headed off into their lives with a great start, thanks to my Mom's dedication. It is time for Mom to enjoy the results of her dedication, when she needs it most. And luckily enough, Sister-The-Middle-Girl is planning on retiring soon, so she and my Mom will be able to share a loving life at home, after all their years of work. They will have fun! How wonderful it will be for Mom, to live with her appreciative family, sharing life with the people she loves most, in her golden years.

Enjoy Mom!
Worldly
Weather
-7°C
Date: 7:00 AM EST Friday 8 November 2019
Condition: Mainly Sunny
Pressure: 102.4 kPa
Tendency: Rising
Temperature: -6.9°C
Dew point: -9.0°C
Humidity: 85%
Wind: NW 15 km/h
Wind Chill: -13
Visibility: 24 km
Quote
"For to be free is not merely to cast off one's chains, but to live in a way that respects and enhances the freedom of others."
Nelson Mandela
1918 – 2013