We were out at the camp on the weekend, a spontaneous visit.
It was sunny and warm. The leaves are just bursting from bud. In Ontario, this is a sure sign that black flies are going to make hay while the sun shine. They weren't too thick, we could eat our picnic without getting them in our mouths, or breathing them in. We ignored them. They did not ignore us. By the time we packed up and left I had quite a few bites, crusted with blood. The bites will heal, no harm done.
There were five Bluejays calling and racing through the treetops. They are my favourite bird. When I was growing up on the farm my sister and I had a bedroom with a window looking out into the bush. Dawn was always slightly preceded by bird calls, and the Bluejays were my favourite.
I even spotted one beautiful dragonfly.
The water level in the swamp was quite high. Attila raked debris from the drainage channel to release some of the water. The water level went down two inches.
I spent most of my time admiring wildflowers, listening to the birds, and collecting windfall branches. A little walk by the swamp was fun, every time I took a step there was a PLOP, as a small frog jumped into the water. I startled them, they startled me.
A section of the clearing had been "rooted". It might have been wild pigs, but I think it more likely to be skunks.
Not a favourite task for either one of us, so I was very, very grateful that Attila took it on!
There were a few gypsy moth egg sacs on the trees, high enough that could not reach them. We are hoping that this means we won't experience the terrible infestation we saw in our bush last summer. They stripped all the leaves from the trees, including the needles on the pine trees. It looks like almost all of the trees survived, only a few of the smaller ones had died.
We enjoyed our day, the sun the breeze, the birds, the flowers.
All was in good order.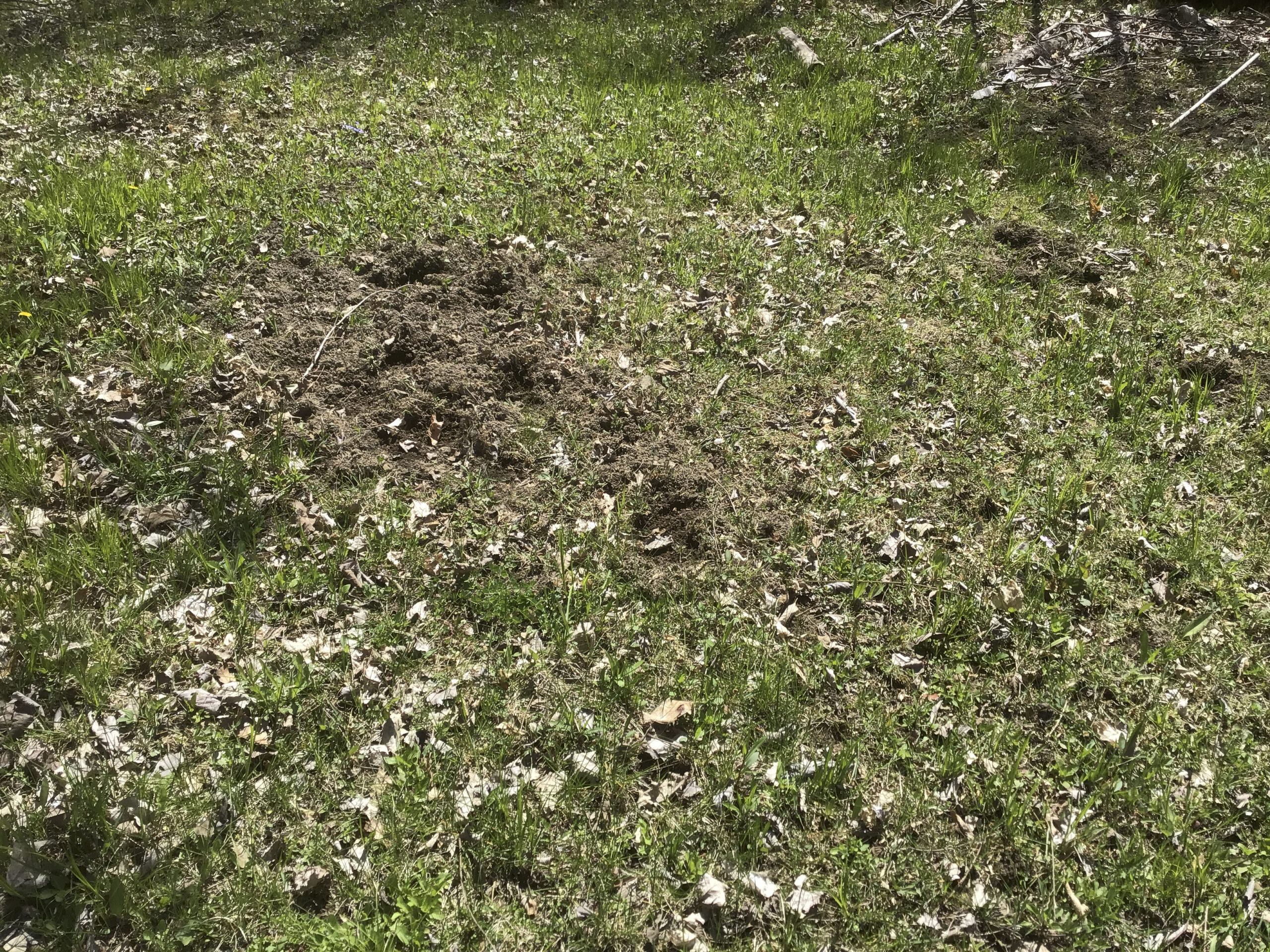 Worldly
Weather
Updated on Sun, May 8, 9:45 PM
14°C
FEELS LIKE 13
Clear
Wind 9 E km/h
Humidity 36 %
Visibility 28 km
Sunrise 5:48 AM
Wind gust 14 km/h
Pressure 102 kPa
Ceiling 9100 m
Sunset 8:20 PM
Quote
"Ah, this is obviously some strange usage of the word 'safe' that I wasn't previously aware of."
Douglas Adams
1952 – 2001

I've always loved this particular little quote. Once again it is apt, in relation to seeking health care!