Attila took a day off work on Friday. The heat wave arrived on the day before, Thursday. We had been planning a trip to Toronto on Friday, to get supplies that are not available in this area, but decided against it. Our vehicles are far from new, and the thought of being stranded, even for a short time, at the side of a highway, in this heat, is unthinkable. With temperatures and humidity as high as it has been since yesterday, I have simply stopped moving about. We have AC, set to a high temperature, and it keeps the humidity under control, and the temperature steady, so if I remain inactive, I do not feel physically stressed. When I go out onto the back porch, it is like walking into a sauna, I can sit for a while and chat with Attila, tend to my cooking projects, but after about fifteen minutes I begin to feel physical distress, so into the house I go.

Attila, on the other hand, decided that since he had three consecutive days off, he would tackle digging up the foundation of the garage, to fix a floor leak. He spent most of yesterday digging, and is out there right now, digging. The humidex is 44C (111 F) and he is in a trench digging. What Attila knows is how pace himself, he takes many, many breaks, and drinks cold drinks at every break he takes.

The digging is the hard part, he needs a pick axe to loosen the dry hard soil enough to shovel it out. I don't know how he works in this weather, I really don't, but he does it. Fixing this leak is the only home renovation project officially on our list for this summer season, so he is looking forward to getting it done.

We found a $10 piece of plastic foundation wrap at the ReStore, so the project is very economical, dollar wise. It is extremely expensive labour wise though.

I have eaten all of the Spinach and all of the Beets from my raised bed garden! This morning I purchased some Kale, I thought I'd like to see how it is in my mid-day stir fry. NO! A very big NO! It is like eating shoe leather, even cooked, and the taste holds no appeal for my palate. It was on sale, thank goodness. I had thought I would buy Swiss Chard, but it was in a sorry state and costly, and the kale was hale and hearty, and inexpensive, so why not I thought.

Part of it is now in the steam juicer, which is on the hot plate, on the table, on the back porch, with other vegetable scraps. It will add nutrients to a vegetable broth, which I will freeze for soups. The rest of it is on cookie sheets, sitting out in the sun on the back porch, it will be dehydrated, turned into a powder with a mortar and pestle, and added to soups and casseroles… well, maybe. I am going to try adding it to a dish and see if it ruins the dish, and if it does, into the compost bin it will go.

I priced the grocery store cost of an equivalent quantity of organic spinach and beets, and it is the equivalent cost of all of the seeds for our garden. So we have harvested enough produce so far to pay for the seeds we bought, all of them, not just the spinach and beet seeds. But this was a relatively "expensive" year for gardening. We bought chicken wire, one roll, and two fence posts. We bought many bags of peat moss, and sheep manure. We bought some bedding plants, about $20 worth. So I'll be keeping track of what we harvest from the garden, and how much it would have cost to purchase the same organic products at the store.

The harvest from our garden to date:

– Dandelion blossoms for juice, for jelly.
– Strawberries, eaten one by one, day by day as they have ripened, about one quart so far, more to come.
– One dozen or more large Spinach plants.
– One dozen or more Beets with greens.
– Basil leaves, in every stir fry, and just yesterday enough for Pesto, three meals worth, and more to come.
– Edible Pod Peas, about two quarts, in stir-fries and fresh green salads, there are nine more peas growing on the plants, and when they mature those plants are done, then I must plant more.
– Rhubarb, about 20 cups chopped, two cups frozen, the rest made into Strawberry Rhubarb Pie Filling, which was canned.
– Cilantro, one large bunch, Attila is using for his split pea soup, and about 1/2 cup chopped went into the freezer. The plant is thriving and there will be a lot more Cilantro coming.
– Radishes, Attila has been planting radishes at intervals since early June, so he has eaten quarts of them, uncounted.
– Garlic, 5 heads of garlic and a dozen Garlic Scapes.

Who knows what other bounty the garden will give us.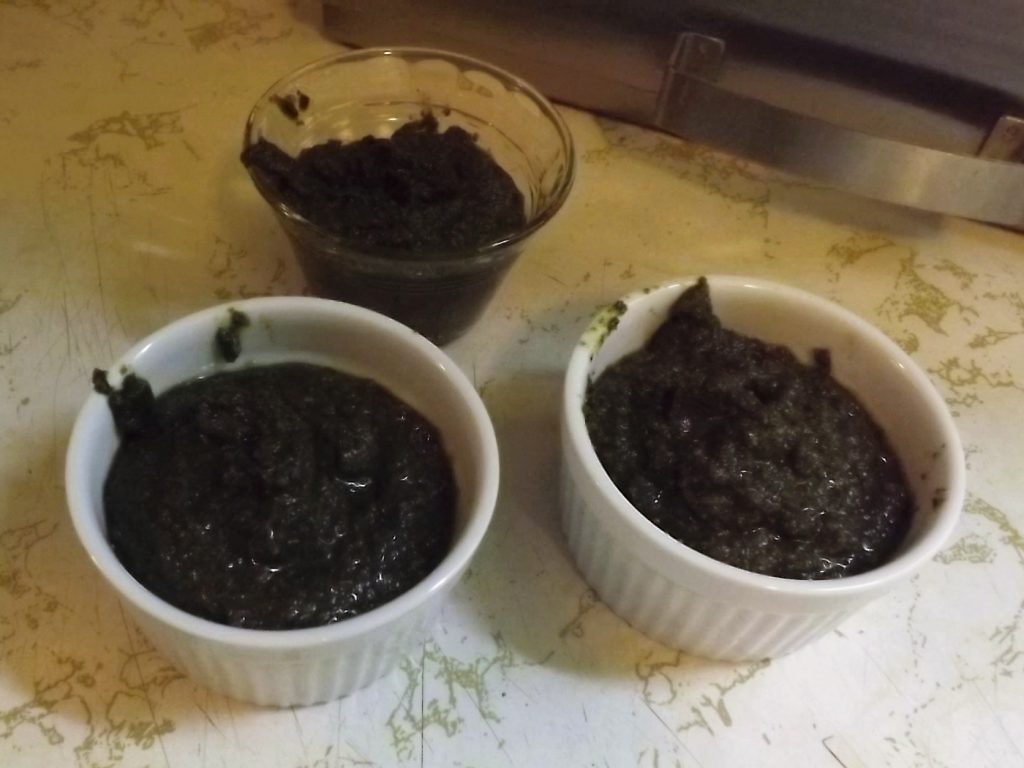 Worldly
Weather
HEAT WARNING
31°C
Date: 3:00 PM EDT Saturday 20 July 2019
Condition: Mostly Cloudy, Lightening
Pressure: 100.7 kPa
Tendency: Falling
Temperature: 30.9°C
Dew point: 25.8°C
Humidity: 74%
Wind: SW 24 gust 39 km/h
Humidex: 44
Visibility: 19 km
Quote
"Look well into thyself; there is a source of strength which will always spring up if thou wilt always look there."
]Marcus Aurelius Antoninus
121 AD – 180 AD

Today the word wilt stands out for me, inappropriately I am sure.