Home



Here are a few of my favorite online haunts:

REALTOR.ca
[This is the site I visit to fantasize about living in Toronto again, which is almost every single day during the winter]

Jonathan Cainer's Zodiac Forecasts
[This is where I visit in the morning, when I need a positive spin on things past, present and future.]

Living Local
[This is where I go to see what Canadians are up to, sometimes I even buy things from the businesses listed there.]

Environment Canada Weather
[This is the site I visit every morning, and before every road trip during the winter]

Today I ended up at the Statistics Canada web site. I cannot remember just what series of clicks led me there.

"Well," I thought, "as long as I am here, lets have a look at where we stand in relation to our peers."

So, to put our economic situation into perspective, I viewed the data from 2005, the most recent statistics I could find.

The median income for couple families (2 people) in our neck of the woods, was more than three times our annual income in 2005 (well, closer to four times our annual income, a very hard year for us).

That was in 2005. I suspect that the median income may have gone down since 2005, considering the economic downturn, and I am going to assume that is has for the sake of argument.

We are now closer to the median than we were in 2005. That's an improvement right?

But it isn't an improvement. Our income is slightly higher than it was in 2005, but has not kept up with inflation and now the median is lower. We are a little worse off than we were then, and some other people are a lot worse off than they were then.

A falling median means that more people are joining us at bottom of the economic ladder. If you enjoy Schadenfreude, this is very good news indeed. I am not prone to Schadenfreude, and so I am taking a very dim view of the situation.

There must be an opposite term for Schadenfreude; aha, I found one, mudita.

Too bad the economic models of competition and profit aren't based on mudita!

If the species can envision alternate number bases, why can't we envision alternate economic models?

I think we can, I think we can, I think we can...
RECIPES :: Cast



Worldly Distractions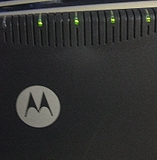 I know when it is snowing and blowing, even when it is raining; my handy weathervane lights up when the weather is bad. Four out of five lights tonight! Grab your shovel Attila!





Quote


"When you're chewing on life's gristle,
Don't grumble, give a whistle!
And this'll help things turn out for the best...
And...
...always look on the bright side of life!"
Always Look on the Bright Side of Life
performed by Eric Idle in the Life of Brian





Weather


-3 °C
Condition: Light Snowshower
Pressure: 102.7 kPa
Visibility: 16 km
Temperature: -3.0°C
Dewpoint: -8.3°C
Humidity: 67 %
Wind: WSW 17 km/h
Wind Chill: -9