Home



Here are a few of my favorite online haunts:

REALTOR.ca
[This is the site I visit to fantasize about living in Toronto again, which is almost every single day during the winter]

Jonathan Cainer's Zodiac Forecasts
[This is where I visit in the morning, when I need a positive spin on things past, present and future.]

Living Local
[This is where I go to see what Canadians are up to, sometimes I even buy things from the businesses listed there.]

Environment Canada Weather
[This is the site I visit every morning, and before every road trip during the winter]

The three years I studied full-time in a Food Science program at Ryerson University has stood me in good stead over the course of my life. My knowledge of food and nutrition has allowed me to survive my allergy, while enjoying what I can eat. I usually eat what is good for me, with occasional forays into unhealthy self-indulgence.

Having raised two daughters, and now watching my grandchildren grow, I have felt a deep concern that the power of profit would outweigh the best efforts of parents and educators to impart to our children healthy eating habits. In a general sense, my concerns are well founded.

When I walk through the aisles of a grocery store, most of what I see is value-added, highly processed and packaged food. Pure ingredients are there, but you have to look for them, and when you find them, you have to know what to do with them. Cooking simple, healthy meals from pure ingredients is an activity that does not lend itself well to increasing sales and profit margins.

When I taught Food and Nutrition in the public school system, the food available to children at the school was reasonably healthy, as were most children's packed lunches. I was shocked at the state of things, when I sent my youngest daughter to a university summer camp for kids. Her lunch box contents consisted of a healthy sandwich, fruit, fruit juice and a homemade muffin. She arrived home in tears at the end of the first day. She had been ridiculed.

Apparently the contents of her lunch box were the source of derision, from some of the other children. Their lunches consisted of pre-packaged things, like cheese and crackers, cold cuts and crackers, packaged sweets, chips, cans of "lemonade" etc. I didn't give in on this one; my daughter continued to take healthy homemade lunches to camp. I don't think she ate them, and I know she suffered socially through the whole two week ordeal. I did not make her go back to that summer camp. What were the other parents thinking? Don't ask me, I couldn't tell you.

I do think they were rather more popular with their offspring than I was with mine.

I did wonder if other parents had abdicated their responsibility for their children's health, to the pressure of convenience and the desires of their children. Children who were exposed to compelling ads in the media, designed to capture their interest and create desire.

What inspired my thoughts to wander in this direction, was an article I read this morning, claiming that:
"The current generation of children faces a far higher risk of cancer later in life due to their unhealthy habits, a specialist has warned."
Source: Obese cancer 'explosion' warning

Value-added food with questionable dietary merit would only be a part of the problem, sedentary lifestyle would be a significant factor as well. There are other factors, such as the environment, which are difficult to identify or quantify. I think we as a species underestimate the consequences of polluting our own nest.

What advice would I give to my children as to what to feed their children. In my opinion a reasonable tactic would be to follow Canada's Food Guide and avoid foods that are high in fats, sodium, sugars and/or are highly processed. I also advocate purchasing food locally whenever possible. This will be partially facilitated by the new labeling laws that insist that if the label says Produce of Canada, the product is indeed from wholly Canadian sources. All of these recommendations take more planning and more preparation time, but the kids are worth every minute of our time.

And, as my Mom always told her children, eat oats for breakfast and keep moving!

RECIPES :: Cast




Worldly Distractions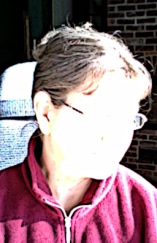 Sunshine! Limelight of the Gods; available almost anywhere!





My Big Idea for Today


My big idea for today is that the governments of the world should put a health tax on excess levels and certain forms of fats, salt and sugar in food sold to the public. So, for instance, if soup contained more than a certain level of salt, the soup would be subject to the tax. Then, if you wanted to kill yourself slowly by eating poorly, your health care bills would be subsidized by you and the food industry.





Airwaves


BBC Radio Scotland





Quote


"Liberty means responsibility. That is why most men dread it."
George Bernard Shaw
(1856–1950)

"Power without responsibility—the prerogative of the harlot throughout the ages.
Rudyard Kipling
(1865–1936)
(The quotation is often ascribed to British prime minister Stanley Baldwin, Kipling's cousin. Baldwin used the words in a speech, Mar. 17, 1931, attacking press barons Lord Beaverbrook and Lord Rothermere, whose newspapers he called "engines of propaganda'."
Source: Bartleby.com)





Weather


Condition: Sunny
Temperature: -21.7°C
Pressure: 102.4 kPa rising
Visibility: 14.5 km
Humidity: 68 %
Wind Chill: -29
Dewpoint: -26.1°C Wind: N 8 km/h