Home



Here are a few of my favorite online haunts:

REALTOR.ca
[This is the site I visit to fantasize about living in Toronto again, which is almost every single day during the winter]

Jonathan Cainer's Zodiac Forecasts
[This is where I visit in the morning, when I need a positive spin on things past, present and future.]

Living Local
[This is where I go to see what Canadians are up to, sometimes I even buy things from the businesses listed there.]

Environment Canada Weather
[This is the site I visit every morning, and before every road trip during the winter]

Hot! Humid!

In the early morning, just after dawn, you will find me sitting on the back deck with a cuppa. Soon afterwards the sun hits the deck, and I head indoors. This routine has dominated daily life for weeks now. The windows remain shut, keeping the indoor temperature somewhat lower than that outside, and providing me with reasonable air quality.

The routine is about to change though, even if the weather does not. This morning I was buzzed by mosquitoes. Thank goodness my hearing is good enough that I heard the little beasts, before they made dinner of me. West Nile Virus is quite a worry, enough to keep me from risking my health by sitting outdoors.

Of course, I could cover myself with the chemical DEET, and venture forth. But it seems a foolish routine, to apply a chemical, enjoy thirty minutes of not-so-fresh air, and then take a shower. On the other hand, I could cover every square inch of my body with tightly woven clothing, to prevent being bitten. In this heat, it would be like sitting in a sauna. I do not like a sauna.

"There, there," I tell myself, "all we need is a cool spell, then you can sit outdoors during the day, when the mosquito population is taking a siesta."
Last summer the elusive cool spell arrived in September. This year, according to the weather station, cooler weather is always due to arrive three to five days in the future. This cooler weather is a moving target, always at least three days away, never getting as close as tomorrow.

The basement is a lovely, cool place this time of year. Ours is relatively dry, thanks to a dehumidifier. I have decided that it is the ideal place for Attila and I to relax of a hot humid evening. I am even considering moving the computer below ground.

To that end, we have been busy for days now, in the basement, sorting stacks of belongings. We are organizing the past into dry and wet piles. The dry is that which we cannot remember why we saved. The wet is that which brings a nostalgic tear to the eye.
The teary stuff will be packed back into boxes. The dry eyed piles are slowly diminishing as we give items to those who can use them, and recycle the rest. Lets face it, no one needs or wants things like eight aged statistics textbooks. Even if there were someone who wanted them, the chances of connecting with them would be infinitesimal. The textbooks, and boxes of other such items, made the trip to the recycling center over the weekend.

This afternoon you will find Mist and I sitting comfortably in front of the television set. She will be regally enthroned upon my lap, front paws extended over my arm in a gesture of affection and ownership. I will be sitting comfortably with my feet up, sipping on something cold, most likely ice water.
Mist is particularly fond of television programs that portray animals as the main characters. She enjoys dramas and documentaries equally. We will be watching the movie Black Beauty. I am confident that she will enjoy it immensely, as will I.
RECIPES :: Cast



Worldly Distractions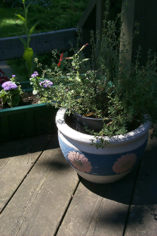 Morning Sun





By the Easy Chair


Alva & Irva
by Edward Carey





On the Screen


Black Beauty
(1994)
Mist Rating: *****
Mist Review: Mrrrow!
English Translation: Riveting!





Weather


15:58 EDT
Temp: 27`C
Humidity: 54%
Wind: NW 17 km/h
Barometric: 101.5 kPa

Sunrise 5:53 AM EDT
Sunset 9:05 PM EDT